We're in New Orleans this week for the SNAG conference, Nexus: A Connection of Ideas. We'll be announcing the winners of our 2nd annual Halstead Design Challenge: Memento on Thursday evening during the gallery crawl at RHINO Contemporary Crafts Gallery. This post includes a few of the pieces that will be on display at RHINO.
Halstead sold 200 challenge kits to benefit SNAG. Each participating artist incorporated a photograph and at least half of the kit components into a brooch. A juried exhibition of 30 entrants is on display at RHINO. The photograph below is an illustration of the kit components. Artists were free to add any other elements to their brooches.


Each year, we're blown away by the creativity and ingenuity that is represented in the contest entries. This year was no different! It was very hard to judge. Special thanks to Brigitte Martin and Samantha Skelton for wading through the entries and congratulations to the top 3...to be revealed very soon!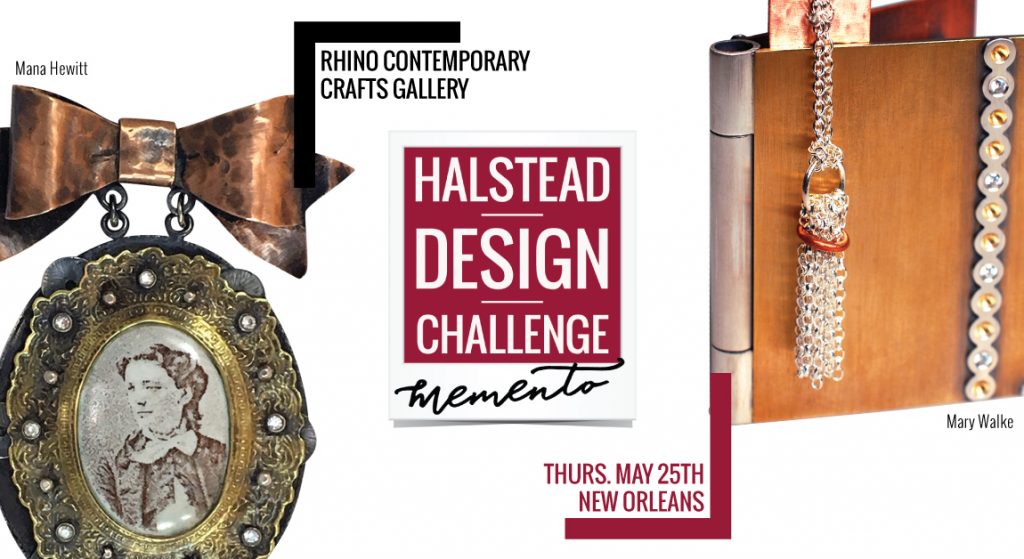 Check out the video of entries here:
Post-SNAG Update
The 2017 Halstead Design Challenge: Memento digital exhibition is available online. Visit the exhibition website to view digital photos of all the competition entries. Proceeds from the sale of the brooches benefit the artist, SNAG and Rhino Contemporary Craft.
Check out the video for an overview of all of the juried works. Winners were:
1st Place: Jim Bove, Mnemosyne at the Waters of Lethe
2nd Place: Thomas Mann, Nude with Wings
3rd Place: Kelly Jean Conroy, Elipse
Runners-up: Renee Zettle-Sterling, Xinhao Yang, Jill Tower
---
For more information about the competition and its history visit the Halstead Design Challenge Website.
Learn about other Halstead Design Challenges over the years:
2016 Halstead Design Challenge: Kinetic
2018 Halstead Design Challenge Results
To learn about making hinges as an interesting mechanism in your jewelry designs, read How to Make a Hinge for Jewelry