Copper 2.3mm 20 gauge Horizontal Striped Pattern Wire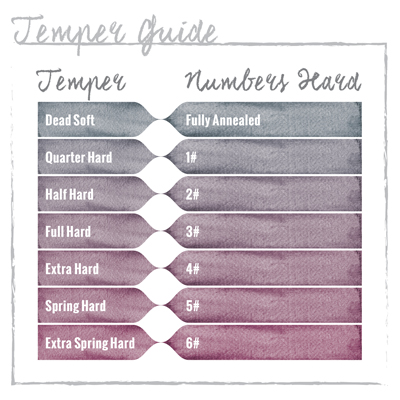 Material: Copper
Nation Of Origin: United States
Manufacturing Method: Machine Made
Anti Tarnish: No
Tariff Code: 7408.19.0000
Weight: 0.381 Grams per Inch

Notes: Dead soft. Fancy and pattern wire items will vary between half hard and hard. Also note that many styles are thick, heavy gauge items. They may require annealing before forming. Maximum continuous length is 10ft, wires become unruly in longer segments.
I've recently started to incorporate this wire into my designs and really love it. The simple pattern adds a lot of interest and it's very easy to manipulate.