Copper 2.6mm 14 gauge Diagonal Stripe Wire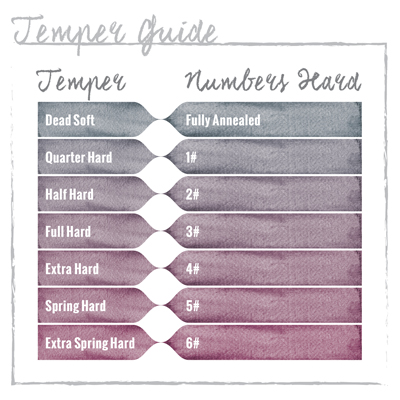 Material: Copper
Nation Of Origin: United States
Manufacturing Method: Machine Made
Anti Tarnish: No
Flags: Clearance Items
Tariff Code: 7408.19.0000
Weight: 0.944 Grams per Inch

Notes: Dead soft. Fancy and pattern wire items will vary between half hard and hard. Also note that many styles are thick, heavy gauge items. They may require annealing before forming. Maximum continuous length is 10ft, wires become unruly in longer segments.