GFWR24GA
Quantity Shortage:
You have 0 OZts in your Cart.
Approximately 0.95 OZt(s) available.
Sold as 1 OZt Units.
Estimated Time of Arrival (ETA) date range for more stock to become available at Halstead: To be determined.
Don't despair! Contact our service team to find out how we can help you.
- Support:
Live Chat
- Call:
1-800-528-0535
14/20 Rose Gold Filled Round Dead Soft Bulk Jewelry Wire- 24 gauge - 54ft/ozt
14/20 Rose Gold Filled Round Dead Soft Bulk Jewelry Wire- 24 gauge - 54ft/ozt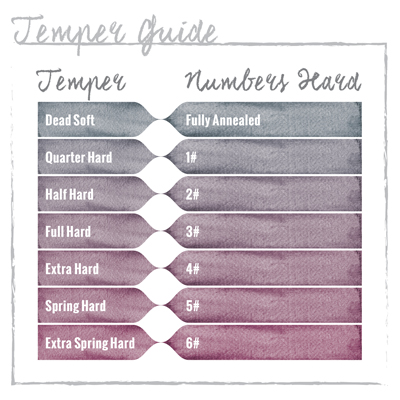 Material: Rose Gold-Filled
Nation Of Origin: United States
Finish: Bright
Manufacturing Method: Machine Made
Anti Tarnish: No
Tariff Code: 7109.00.0000
Weight: 1 Ounce

Notes: Dead soft