RBWS20-E
Quantity Shortage:
You have 0 Pieces in your Cart.
Approximately 0.74 Piece(s) available.
Sold as 1 Piece Units.
Estimated Time of Arrival (ETA) date range for more stock to become available at Halstead:
May 03, 2019 - May 10, 2019
Don't despair! Contact our service team to find out how we can help you.
- Support:
Live Chat
- Call:
1-800-528-0535
6x12 inch 20 gauge Red Brass Sheet Metal for Jewelry Making (No Cuts)
6x12 inch 20 gauge Red Brass Sheet Metal for Jewelry Making (No Cuts)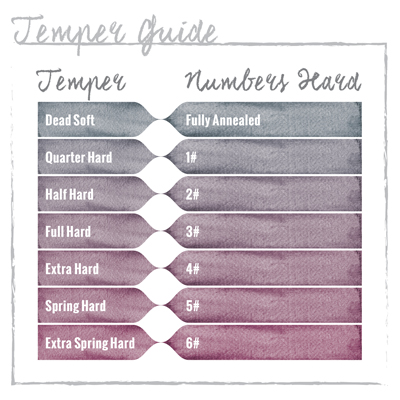 Material: Brass
Nation Of Origin: United States
Finish: Bright
Manufacturing Method: Machine Made
Anti Tarnish: No
Tariff Code: 7419.99.5050
Weight: 10.70 Ounces per Piece Notes: Dead soft