SSQ20GA
Sterling Silver 20 gauge, .031 inch Square Jewelry Making Wire - 15ft/ozt
Estimated Stock Availability: To be determined.
Don't despair! Contact our service team to find out how we can help you.
Calculating...
$33.95
Sold as 1 OZt Units
| Qty | Price |
| --- | --- |
| 1 | $33.95 |
| 5 | $164.65 |
| 10 | $324.21 |
Specifications:
Sterling Silver 20 gauge, .031 inch Square Jewelry Making Wire - 15ft/ozt
This shaped wire is made from dead soft material that is run through forming dies. The machining process hardens the wire past dead soft but not quite to half hard. Instead, the wire is semi-soft or medium-soft, for lack of a more precise description.
Made from 100% post-consumer recycled silver material. Sustainable silver raw material for your jewelry collection.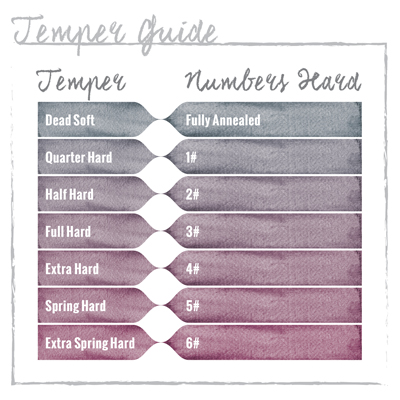 Square Dance. Our SSQ20GA – Bright Sterling Silver 20 Gauge Square Jewelry Making Wire. What's the difference between wire wrapping with round wire and square? Other than a personal preference, square wire has a higher volumetric occupancy ratio. Simply meaning a greater use of available space. It also has a greater heat retention due to less gaps when firing. Try both and let us know which you prefer and why by clicking on Reviews below.
Material: Sterling Silver
Nation Of Origin: United States
Finish: Bright
Manufacturing Method: Machine Made
Anti Tarnish: No
Flags: Web Only

Tariff Code: 7113.11.5000
Weight: 1 Ounce

Notes: Temper will vary. You can combine fine silver and sterling silver jewelry wire and sheet items sold by the ounce to reach quantity break levels for mill products. Most styles come in coils of approximately 9 inches in diameter. Please expect plus or minus 10% weight on orders over 1ozt or plus or minus 0.10 ounces on smaller quantities since cutting wire coils is tough to pinpoint.