Lisa Lehmann, jewelry designer and mother, talks us through using your family in marketing. She discusses why it can be tricky, as well as gives helpful tips and questions to ask yourself that will help you decide what to post.
As a small business owner, we often wear a lot of hats. We are the creators and the photographers. We run the shipping department, as well as head up accounting. We become graphic designers. And? On top of all of those things, we head up marketing and run our social media! It's exhausting just typing that list, let alone doing all those things each and every day.
It takes discipline and a whole lot of crazy! But the rewards of being your own boss are worth it! MOST of the time.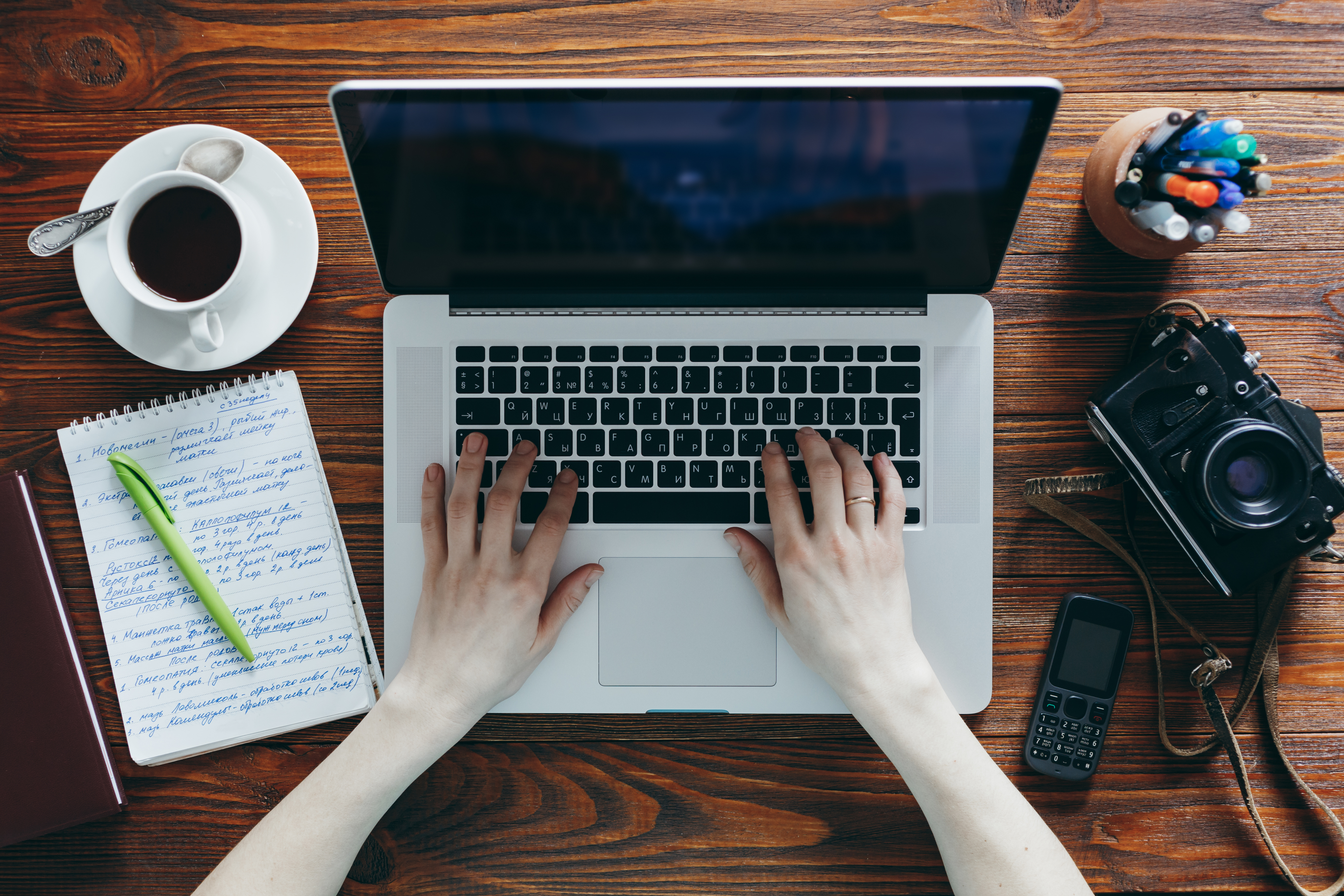 We are making micro decisions all day long. When it comes to marketing and social media it gets a bit tricky and confusing. The lines can get blurred between business and personal. Not to mention, we are inundated with it all day long. It is easy to see "what everyone else" is doing, from small businesses like ours, to big brands. That can make it tough to discern what is best for YOU.
There are a million pieces of information out there on what you should do, how you should do it and WHEN you should do it. To me? That is a lot of "SHOULDS", which can be overwhelming. And when you are balancing a torch and a family? Marketing just ends up being one more decision that can put us right over the edge!!
Market with What you Know
Most of us do not have access to a marketing team, or a photo studio, or a professional writer, or models. This means we have to use what we do have, as well as what we know. And often that becomes what is right in front of us. From turning our kitchen table into a makeshift photography set up, to our dogs, to our kids.
This leads to the question. Is using your family in your business marketing a good idea? Is that part of story telling a benefit or may it be harmful? I actually think this is a yes and no answer.
When I began designing and creating jewelry in 2001, social media was not even a word. Blogs were becoming the next big thing. Twitter was the place to be for actual conversations. And developing a website was an expensive and complicated endeavor. Dark ages. I know.
I knew I needed to get my business out there, but I really had no idea what that needed to look like. So, I turned to what I knew and loved to begin marketing my little company. Words and photos. In 2007, I began to blog. I called it Journey of a Jeweler. Yes, I blogged about jewelry but also about my family and art and decor. I featured my kids weekly in a "family fashion" posts. And they loved it! Fast forward 20 years? Not so much love. They are not thrilled about the photos, the projects, the stories. In fact, I have even removed many of my earlier posts.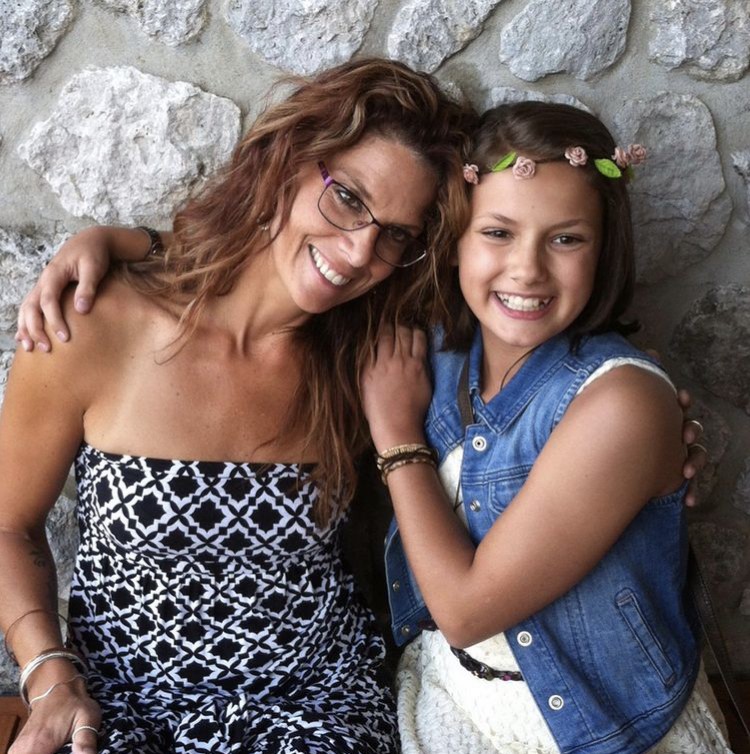 I know blogs are almost a thing of the past, but social media is now EVERYTHING and almost the exclusive way to market our businesses. It is ridiculously easy to take a pic of something cute at home for the gram. Or even make a video of your family for TikTok. It seems harmless and we are told over and over to be relatable and make ourselves more real. I am not saying do not feature your family. I'm just saying be aware. There might be a cost.
It just becomes so complicated. The "social media guru's" tell us we need to be story tellers. We need to make ourselves more relatable. More human. So we let people into our personal lives, as well as our business lives. And then we over share, or we give away something that really doesn't belong to us. It's a very fine line.
Be Human
On the other hand. As a small business we have something the big box stores don't have. We actually ARE human. We want to bring those human characteristics into our business. This truly is what sets us apart. We have empathy and humor. We can be spontaneous and quirky. Our personal lives spill into our business lives all day long! Which sometimes makes for very humorous posts! This makes us relatable, which is critical. We can bond with our customers because they feel like they know us. And in many ways, they do. People buy from people they know…they like…and they trust. You don't get that same feeling from a Target post. Or you might…because TARGET! Bad example, but I hope you understand what I mean!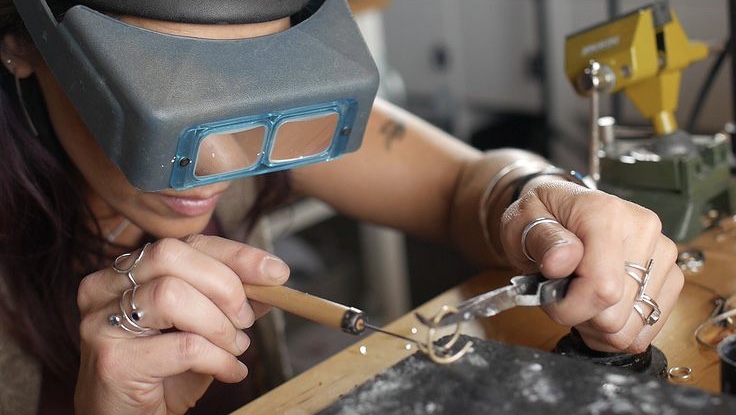 Being a relatable human has been a crucial part of how I built my business. From the very beginning I wanted to be authentic and real. I wanted to show my struggles and my wins. I wanted to give a peek behind the curtain. Give them a glimpse behind the scenes. I wanted to let prospective customers get feel for who I was and what went into what I was creating, along with a view of what was happening all around me. And this was all before Instagram and TikTok and Facebook made it so easy!
Those were all very good things. They still are. This is such an advantage we have in building our brand! So back to the original question of should you be using your kids and family in your online marketing. I would say be careful about what you share because that footprint is never going away. And it's not your footprint. What might be cute, funny, and endearing now might be embarrassing later. Think school bullies, future employers and even college applications.
We also need to think about what we are teaching this generation. I always say to my kids that I was using social media before they were born! And that's true! Well, almost true! It is our job to model for them. If they see us posting photos of them online all the time, they might develop the idea that they have no privacy or even control of who sees what online. I read a statistic that said the average parents share almost 1,500 photos of their kids online before their 5th birthday. That's crazy!!
Of course this is completely different than having a personal account for friends and family. Which I highly recommend but, the warning is just the same.
See how this answer is so ridiculously complicated? You do need to make yourself real and relatable. You also need to have a plan of what you will share and what you won't share. You are the brand. You get to choose!
Considerations Before Posting Family on Social Media
About that brand. Each of us has our own personal brand. For more on why branding is so important, check out this blog post. You need to decide what are the goals for this brand you are creating. That will help you stay aligned with each and everything you use in your marketing plan. I recommend creating a social media plan as well as having a mental checklist.
Here are a few of things I think about and ask myself before posting.
Be present and thoughtful. Whether it is with your work or your family. Don't post "on the fly". Take the photo or the video. But save the posting for later when you can really think about what you are going to say.
Ask yourself these questions:

Does this photo / video / post benefit my business?
Is this on brand for me? Does this post align with those goals? (Just because someone else is doing it, doesn't mean it works for you.)
Is this TMI?
Is this MY story to tell? Personally, I have shared a great deal about depression and my battle with breast cancer. Those are MY stories. After learning many lessons, I steer away from family things that are not exclusively my stories to tell.

Ask permission. Our pets seem to love the limelight! However, ask your friends and family before you post. If they are teens, they will DEFINITELY have an opinion on the photo :) and if your kids are too small to understand…maybe leave them out.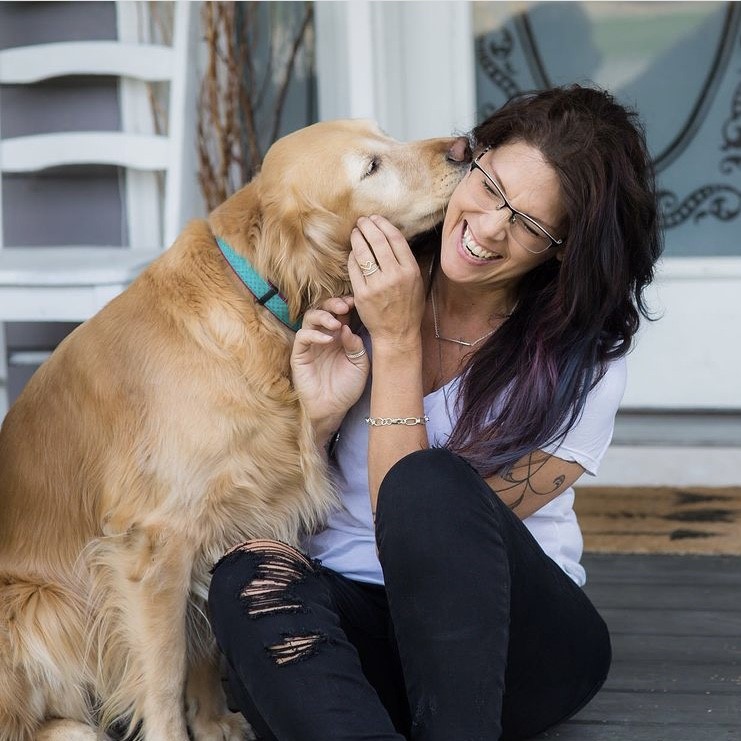 At the end of the day, you need to decide what works for you. What you are comfortable with. What truly makes you happy. What will make you the most relatable in your marketing is being yourself. If we try to emulate what we see that seems to be working for someone else, it will fall flat if it just isn't our authentic selves. Be you! You have so much to offer! You are unique and the only one of you. So find your voice and share it far and wide. Just keep these tips in mind before you do!
---
Lisa hosted a session in the 2022 Jewelry Business Forum with Hilary Halstead Scott giving tips for how to put yourself in a healthy headspace as a jewelry business owner. Download the healthy headspace worksheet to start achieving that critical work/life balance.
---
More on Jewelry Marketing:
Jewelry Marketing Tips: Creating Content
Jewelry Marketing Tips: Influencer Marketing