The Jewelry Business Plan Toolkit is the perfect resource whether you are just launching or realizing later in the process that your business needs some attention to get off the ground.
A business plan is a tool to help you work through planning and preparation steps so your jewelry business will be successful. Some small business owners shy away from creating a detailed business plan because they feel overwhelmed by the process and don't have access to the right resources. That's where the Halstead Jewelry Business Plan Toolkit comes in. The core pillar of our mission at Halstead is small business development in the jewelry field. So we created this toolkit to help all jewelry artist entrepreneurs create their jewelry business plan and thrive.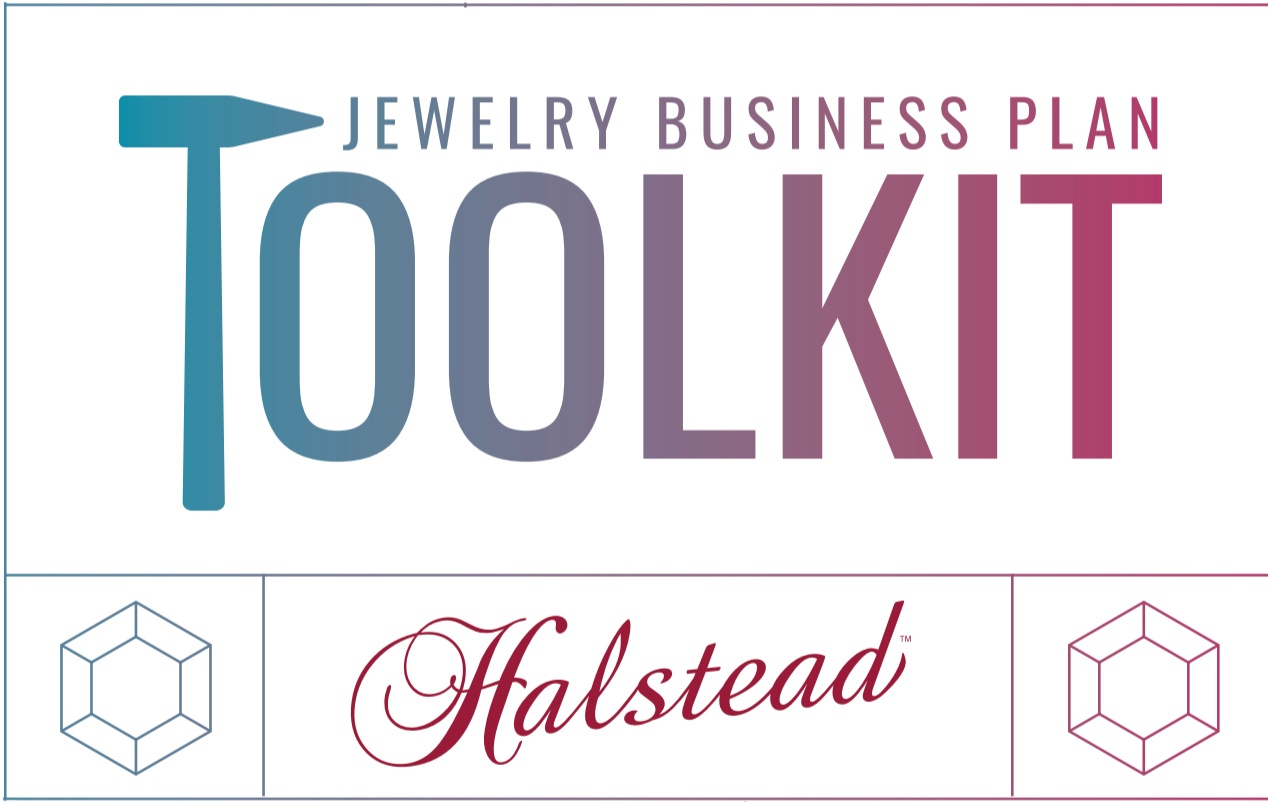 Starting a business can be overwhelming, especially if you have to apply for financing to help it get off the ground. Having a solid business plan prepared not only makes the process easier but shows lenders you're ready and have put a lot of thought into how your business will work. The Halstead Toolkit helps small business owners create a more robust jewelry business plan to use when applying for loans or investment funding. Or, it can simply guide your strategic planning to help you successfully build your business.
We have broken down the business planning process into 12 steps. We recommend you take a week to focus on each step so you can give each one your full attention. Each week has a detailed list of recommended or required tasks to complete and links to resources available to help you gather the right information. The interactive toolkit guides you through the whole process with everything you need to create your jewelry business plan in one place.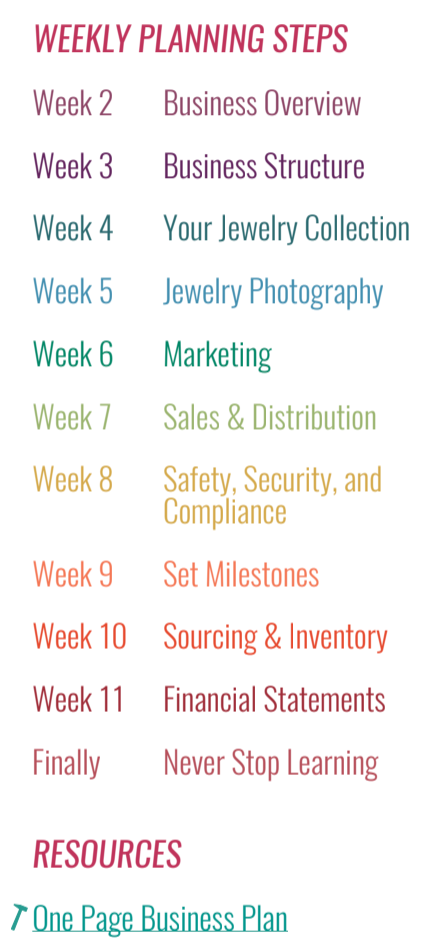 Each week follows a basic format with tips, prompts and a checklist. These sections will walk you through the steps to create a successful business plan. The prompts are meant to make you think and may require some research. We've given you a wide array of resources that range from free web articles to downloadable interactive forms to recommended consultants.
The best part is that this toolkit is not just for entrepreneurs just starting a business. This is also a great resource for jewelers who are looking to further grow their business or re-strategize. Whether you are just starting out or need to rethink your business strategy the Toolkit will help you confidently create a solid plan for your future. Get started today and download the Jewelry Business Plan Toolkit!