Critiques can be one of the most intimidating aspects of making jewelry. But they can also help your work progress and open your jewelry to an all new group of people. Learn more from guest writer Vince Pontillo-Verrastro about how to make the most out of jewelry critiques.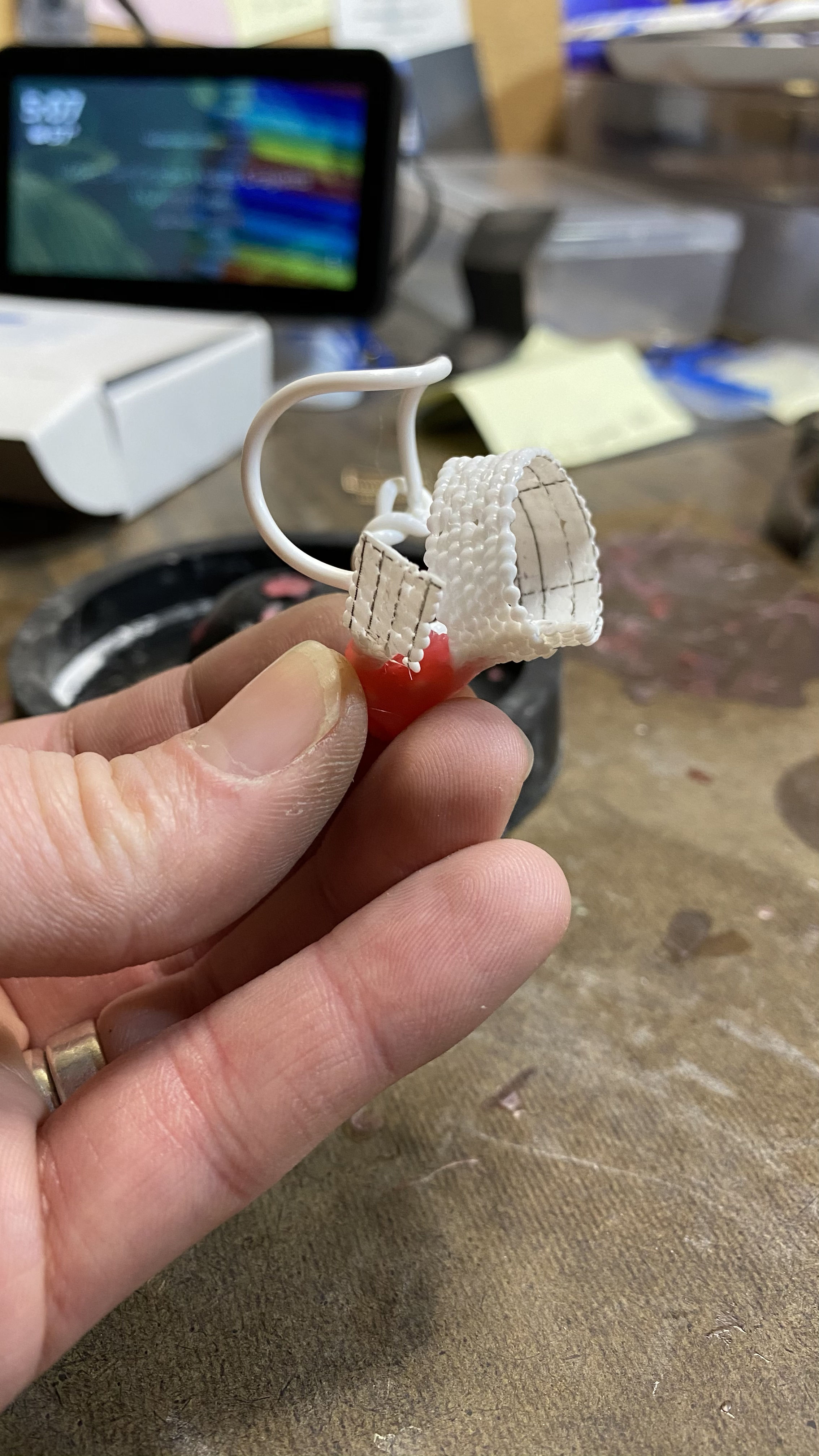 No matter who you are, the word "critique" is intimidating.
And it should be.
If you care about what you make, how it is made, and have pride in your craft, having your work critiqued can be a jarring experience.
And it is the only way your work will progress.
Critiques have always piqued my interest. They are a time to learn about why we all make what we make, and as jewelers, this comes from a sentimental point of departure.
Jewelry requires the body, demands the personal, and confronts the intimate. How could jewelers not take a critique personally?
As a former professor and someone who spent 9 years achieving their BFA+MFA degrees, there have been plenty of cringe-worthy critiques, and equally so positive ones. This article is not to talk about my experiences in past critiques, but to share how I engage in a compassionately constructive critical space. Here's how:
Leave your ego at the door.
This goes for everyone being critiqued or providing critical feedback.
Enter the critical space with an open mind where there is no right or wrong in speaking about or viewing artwork and honor this as a non-intimidating space where all can ask questions and reflect.
This also goes for the critique itself - do not inflate egos with praise.
Lead your critique by asking questions.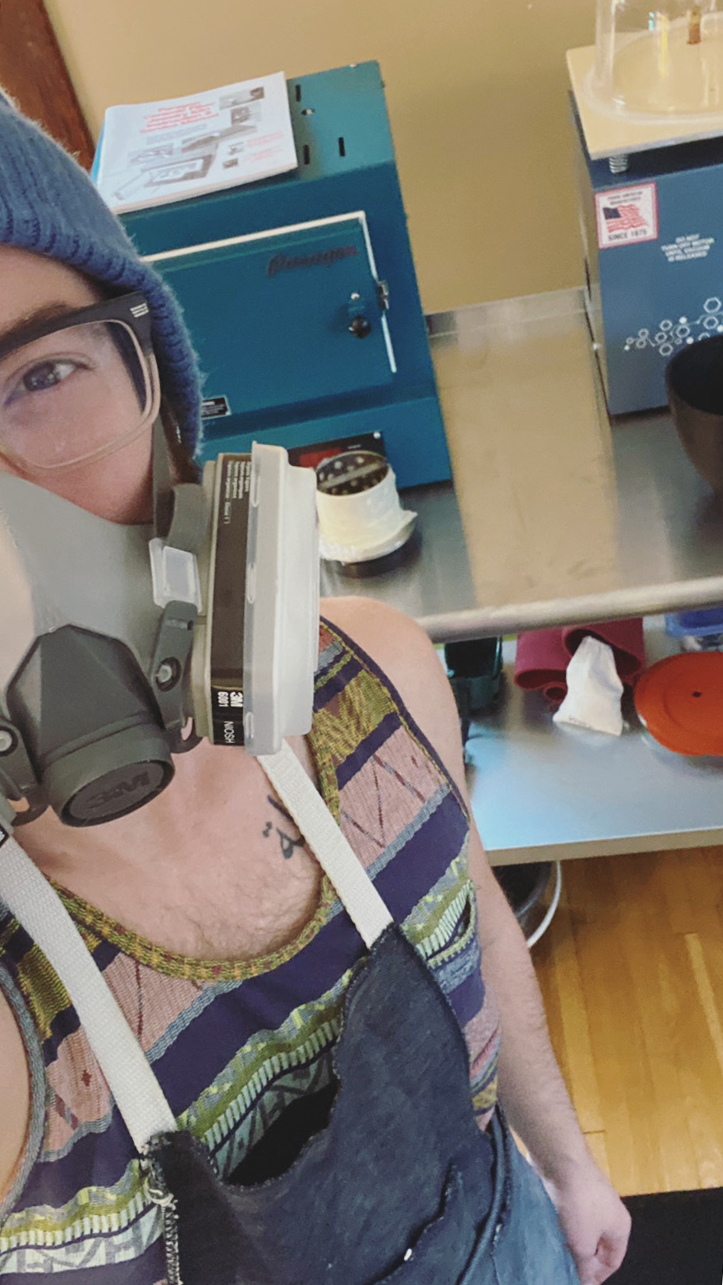 Yes, your work is getting critiqued and you have the authority to lead your critique by asking questions.
If you receive a remark that is insubstantial - ie: I don't like that *insert something here*, you could *insert something here* more/less - feel obliged to ask for clarification.
This often helps others to clarify their critical intent, or lead us to the next topic…
Filter for substance.
Each critique is going to be different.
There will be things you don't want to hear, already know, or outright disagree with.
But this is what a critique is for and you have to filter out the substance.
Voice recording (with permission) has worked the best for me in the past. When I take notes during a critique, things become selective and filtered in the moment. If I asked others to take notes so I could be present in a critique, I often found gaps in the notation.
Voice recording has consistently allowed me to be present in a critique, while I can take a break from the critique for a week or so and listen back with a refreshed sense of clarity. This approach also lets me listen between the lines after taking a break from having my work critiqued.
Don't cherry-pick.
Gravitating to the positive remarks is easy. We want to be praised and feel like our work is successful.
A compassionate critique will provide quality feedback only when met with insightful reflection.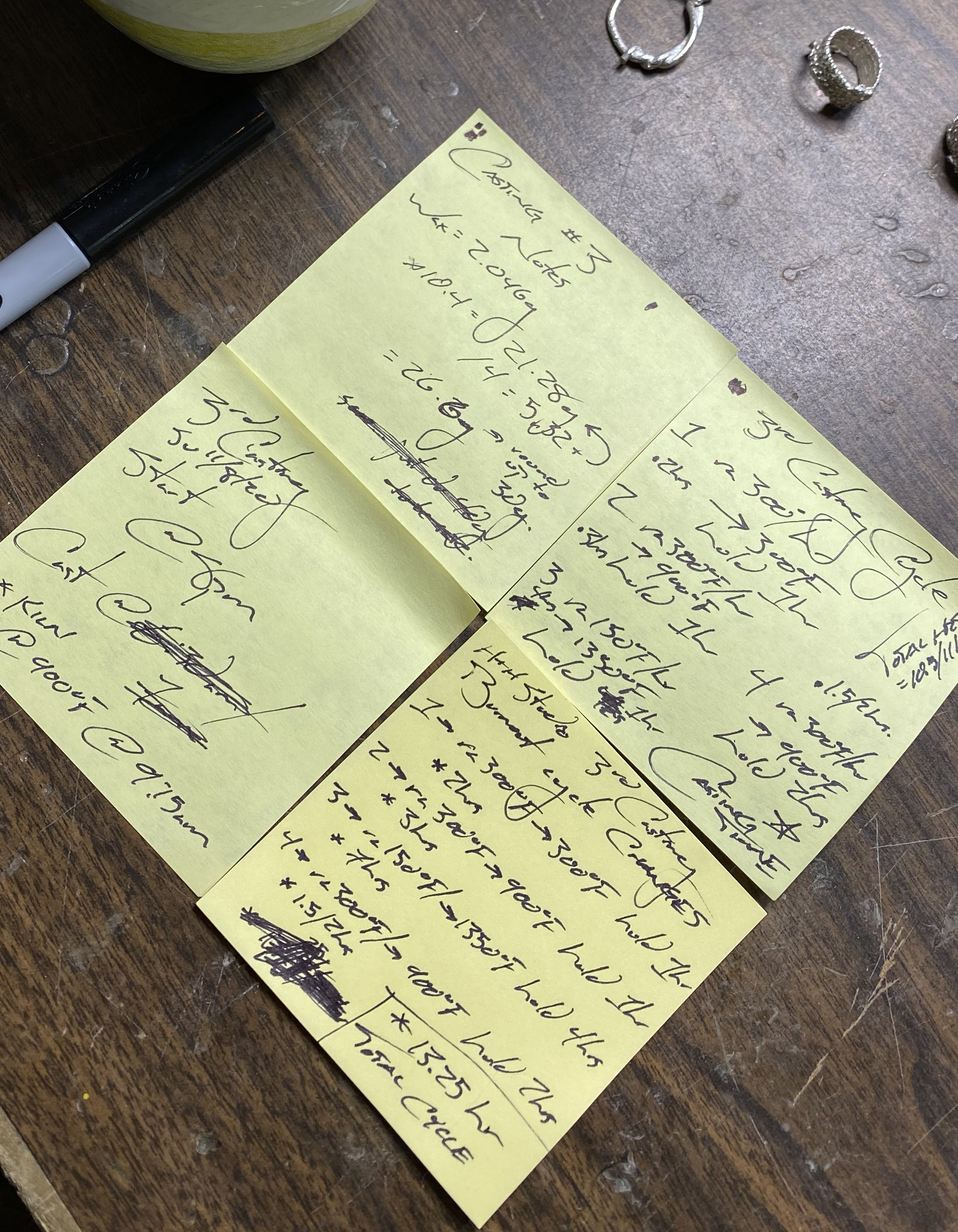 Form your critical bubble.
Start with friends and ask them questions. Never discount the intelligence of the layman.
Join a group of jewelers, makers, designers, whoever and share opinions - this is how a critique can start just by initiating a conversation.
Your work will stay the same if you stay in your studio bubble. This is fact.
If you want your work to progress, seek honest reflection, and share your feedback openly in a shared safe space with others. When met with compassion and honesty, everyone will benefit from this critique.
Developing a strong jewelry brand identity and producing a collection will not come easy without confidence, self-determination, and critical awareness - of oneself and of others. The more we all engage in critical dialogue, the more we can all empower each other to create studio jewelry from a personal place of authorship, honesty, and authenticity.
---
Vince is a creative consultant through #TalktoVince. Jewelers can schedule a 30-minute consultation with Vince for a chance for constructive critiques on their collection.
You may also be interested in some of these other tips to grow your business:
Video: 5 Tips to Develop a Jewelry Collection
How to Create Your Own Earring Collection