Rose Gold-Filled 6mm 18ga Hard Snap Jump
14/20 Rose Gold-filled 6mm OD 18 gauge Hard Snap Jump Rings
Retail Pricing
QTY
Price
1
10
100
1000
Specs
| | |
| --- | --- |
| Material | Gold-Filled |
| Nation of Origin | United States |
| Finish | Bright |
| Manufacturing Method | Machine Made |
| Anti Tarnish | No |
| Tariff | 7113.20.5000 |
| Gram Weight | 0.110222 |
---
Description
Heavenly!
  The crackle when your spoon breaks into the shell of a Crème Brulee.  The snap of a kettle cooked potato chip.  The crunch when biting into a juicy apple.  Face it, we're addicted to the pleasing sound of things that go snap, crackle, and pop.  Now you can satisfy your craving in the wonderful world of jewelry making with our
Hard Snap Jump Rings.
  Our GRJH2 – 14/20 Rose Gold-Filled 6mm Outer Diameter, 18 Gauge, Hard Snap Jump Ring!  Go North – South – North again – Brush – Snap - Wiggle.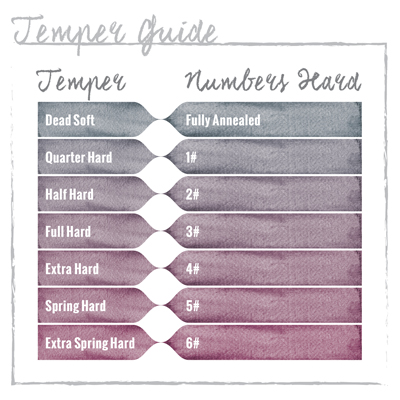 Need help using our Hard Snap Jump Rings?  Check out our video below!
---
Detailed Specs
Jump Rings
Jump Ring Type
Open
Jump Ring Size
6mm
Jump Ring Gauge
18 Gauge
---
Media
Stock Notice
Not enough Inventory? Submit your email address and desired total quantity below, and we will notify you when stock arrives.