SJH1
Sterling Silver 4mm Outer Diameter 20 gauge Hard Snap Jump Rings
Calculating...
$13.20
Sold as 100 Piece Units
| Qty | Price |
| --- | --- |
| 1 | $13.20 |
| 10 | $118.81 |
| 100 | $1,056.08 |
| 1000 | $10,032.76 |
Specifications:
Sterling Silver 4mm Outer Diameter 20 gauge Hard Snap Jump Rings
Our 20 gauge sterling silver 4mm hard snap jump rings are tempered to be harder than standard jump rings at 8# hard. Wow! The extra temper helps prevent them from opening or bending so these amazing little findings are a customer favorite.
The 4mm diamter of the SJH1 is the perfect size for charms and links. The small size ensures that your focal pieces remain the center of attention. The 20 gauge wire is .032 inches thick so it will easily fit through most attachment loops or punched holes in your other jewelry making components. Remember to brush the ends past each other and then back into place to securely close the ring. Great for finishing silver chains.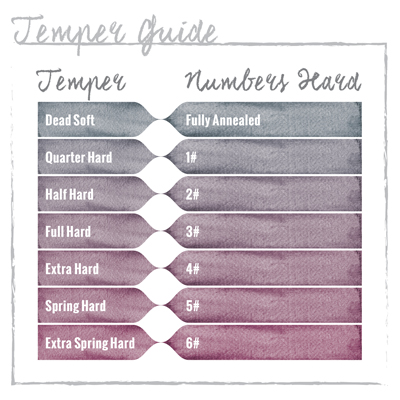 Material: Sterling Silver
Nation Of Origin: United States
Finish: Bright
Manufacturing Method: Machine Made
Anti Tarnish: Yes

Tariff Code: 7113.11.2000
Weight: 0.0500 Grams

Notes: 8# Hard. 2.2mm ID. Jump Ring size may vary +/-.2mm.
Reviews:
from Theresa N (3 years ago)

Closes easily with no gap or rough spot.
from Marie Trésor Jewelry Design (3 years ago)

I use SJH1 all the time, They are strong so they don't open easily. Great product.
from Nicola (3 years ago)

I love these! They are secure and strong and reliable!
from Jenny (4 years ago)

I don't solder, but with these hard snaps I don't worry about my dangles. These are nice and tight. Once I hear the "snap" I know it's in place and don't think twice. Have these in 3 sizes!!
Must be logged in and have purchased the product to write a review
Write A Review
You May Also Like:
Recently Viewed: