SJH2
Sterling Silver 6mm OD 18 gauge Hard Snap Jump Rings
Calculating...
$3.07
Sold as 10 Piece Units
| Qty | Price |
| --- | --- |
| 1 | $3.07 |
| 10 | $27.67 |
| 100 | $245.97 |
| 1000 | $2,336.70 |
Specifications:
Sterling Silver 6mm OD 18 gauge Hard Snap Jump Rings
One of our bestselling silver jump rings. The 6# hard tempered material used to make this connector helps it to snap cleanly into place for a secure connection. The 18 gauge wire is strong and long lasting and the 6mm diameter easily accomodates movement between components in your design. One of our most frequently recommended jewelry findings. Often purchased with our sterling silver chains.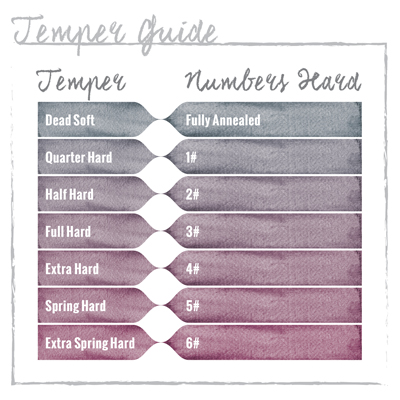 Material: Sterling Silver
Nation Of Origin: United States
Finish: Bright
Manufacturing Method: Machine Made
Anti Tarnish: Yes

Tariff Code: 7113.11.2000
Weight: 0.1200 Grams

Notes: 6# Hard. 3.8mm ID. Jump Ring size may vary +/-.2mm.
Reviews:
from C March (2 years ago)

Always worry that jump rings won't be strong enough to stay in place over the long term, & don't like to try soldering a ring closed on a finished piece, so decided to give this ring a try. They are beautifully finished & the cut ends are absolutely flat & clean. I finished several heavier necklaces using these rings to attached the extender chain & hook clasp. Didn't hear any 'snap' when closing each ring BUT the temper creates such 'spring' in the ring that I opened each a bit more to add the chain/clasp & closed the ring in 2 moves. Have no doubt they will stay closed & secure.
from Janet (3 years ago)

These are nice and sturdy, less likelihood of getting pulled apart. Will buy again.
from Maureen C (3 years ago)

These are a staple in my jewelry business!
from Deborah H (3 years ago)

Where is the rest of my order? I have a minimum of $100. That I have to spend to order. So now that has changed? ************** Customer Service Response: Hi Deborah, I apologize for the inconvenience. Please contact our Customer Service Department so that we can get this matter resolved. The toll-free number is 800-528-0535. Thank you!
Must be logged in and have purchased the product to write a review
Write A Review
You May Also Like:
Recently Viewed: