SJH3
Out of Stock
Estimated Time of Arrival (ETA) date range for more stock to become available at Halstead:
July 19, 2018 - July 19, 2018
Don't despair! Contact our service team to find out how we can help you.
- Support:
Live Chat
- Call:
1-800-528-0535
Sterling Silver 8mm OD 16 gauge Hard Snap Jump Rings
Sterling Silver 8mm OD 16 gauge Hard Snap Jump Rings
Large 8mm diameter and extra heavy 16 gauge wire make this a jump ring heavyweight! The hard temper of our snap series jump rings means these connections will snap into place when you twist them closed. A secure link for heavy silver pendants. one of our most popular silver jewelry making supplies.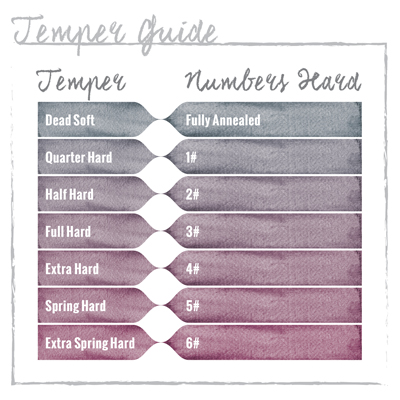 Material: Sterling Silver
Nation Of Origin: United States
Finish: Bright
Manufacturing Method: Machine Made
Anti Tarnish: Yes
Tariff Code: 7113.11.2000
Weight: 0.2800 Grams

Notes: 4# Hard
I absolutely love the hard snap jump rings. I feel confident that they are sturdy enough to hold pendants and charms and they are easy to close. The 8mm size is great, for larger charms. Very sturdy and well made. Thank you for offering these
These are great jump rings! I use this size and the 6mm often and they give each piece a finished and professional look.