SJSR94
Sterling Silver 4mm OD 18 gauge Soldered Closed Jump Ring
Estimated Stock Availability: August 21, 2020 - September 11, 2020
Don't despair! Contact our service team to find out how we can help you.
Calculating...
$2.93
Sold as 10 Piece Units
| Qty | Price |
| --- | --- |
| 1 | $2.93 |
| 10 | $26.33 |
| 100 | $234.03 |
| 1000 | $2,223.30 |
Specifications:
Sterling Silver 4mm OD 18 gauge Soldered Closed Jump Ring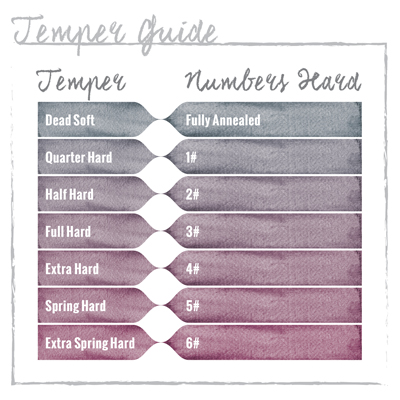 Material: Sterling Silver
Nation Of Origin: India
Finish: Bright
Manufacturing Method: Machine Made
Anti Tarnish: Yes
Flags: Web Only

Tariff Code: 7113.11.2000
Weight: 0.070 Grams per Piece

Notes: Brite finish, soft
Reviews:
from Cynthia S (2 years ago)

These jump rings were great for my purpose... I use them instead of silver beads around my stones. Moving rings are a neat addition instead of the standard silver accent bead. The only thing I want to point out for others is that the soldering seam is not invisible. If you look at the product picture on this page, you can see the seam. Well, yes, that is what it looks like. Since these are such tiny rings, unless you are looking at them with magnification this isn't a problem. But I thought I should point it out for those who might wonder, given what the picture looks like. For me, these were perfect!
from Tammy H (2 years ago)

These are very handy to have on hand. Could make myself but sometimes it's just worth it to have them ready made!
from May (4 years ago)

I really like these jump rings. The finish is shiny, the joint is smooth and they are very strong. Really great product. I will be back to purchase more.
Must be logged in and have purchased the product to write a review
Write A Review