SW221GA
Sterling Silver 21 gauge .014x.028 inch - 43 foot/ozt - Half Round Wire (100% Recycled Silver)
Estimated Stock Availability: November 26, 2021 - December 03, 2021
Don't despair! Contact our service team to find out how we can help you.
Calculating...
$43.00
Sold as 1 OZt Units
| Qty | Price |
| --- | --- |
| 1 | $43.00 |
| 5 | $208.53 |
| 10 | $410.61 |
Specifications:
Sterling Silver 21 gauge .014x.028 inch - 43 foot/ozt - Half Round Wire (100% Recycled Silver)
This shaped wire is made from dead soft material that is run through forming dies. The machining process hardens the wire past dead soft but not quite to half hard. Instead, the wire is semi-soft or medium-soft, for lack of a more precise description.
Wired For Greatness. That's you. That's your designs. Our SW221GA - 21 Gauge Sterling Silver Half Round Wire will help get you there! Half Round wire can be used for connecting Square Wire. The flat side is placed against the square wire, and the rounded side remains exposed to the finished design. For ease of cutting, please choose from our selection of Wire Cutters.
Made from 100% post-consumer recycled silver material. Sustainable silver raw material for your jewelry collection.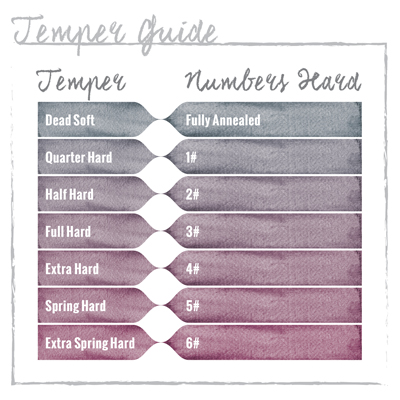 Material: Sterling Silver
Nation Of Origin: United States
Finish: Bright
Manufacturing Method: Machine Made
Anti Tarnish: No
Flags: Web Only

Tariff Code: 7113.11.5000
Weight: 1 Ounce

Notes: Hardness will vary. You can combine fine silver and sterling silver jewelry wire and sheet items sold by the ounce to reach quantity break levels for mill products. Please see our "BULK WIRE POLICIES" below for order quantity minimums and tolerance information. BULK WIRE POLICIES – Minimum quantity for bulk jewelry wire is 1 troy ounce per stock number for most metals, or ½ troy ounce per stock number for gold-filled. Wire orders are filled using pieces weighing at least .25 troy ounces. We cannot always guarantee one continuous length for the entire amount ordered. It is difficult to precisely weigh small wire coils before making a cut from the larger coil; therefore, please expect plus or minus 10% variance from the precise weight you request. Variance may be more on small cuts.