Sterling Silver 6mm 18 gauge Flat Wire
This is a gorgeous "ribbon" of Sterling Silver for your jewelry designs. Our Bright Sterling Silver 6mm 18 gauge (about 1mm) Flat Wire. This material works well for making bangle bracelets, neck collars or ring bands. 18 gauge thickness is substantial and will take a beautiful graving or hand stamping impression. Get creative and cut this flat wire into segments to make your own rectangular drops or links.
"Dead soft" wire means that the metal offers little or no resistance – it's very pliable. It does not form hard angles or sharp bends.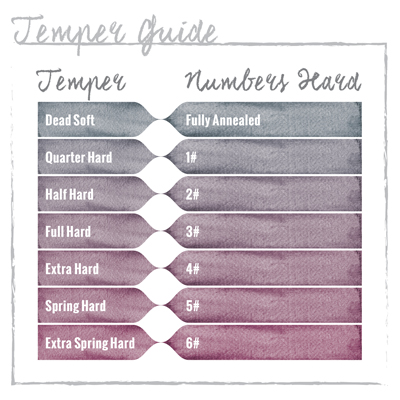 Material: Sterling Silver
Nation Of Origin: United States
Finish: Bright
Manufacturing Method: Machine Made
Anti Tarnish: No
Tariff Code: 7106.92.5000
Weight: 1.600 Grams per Inch

Notes: Dead Soft