SWL7
Out of Stock
Estimated Time of Arrival (ETA) date range for more stock to become available at Halstead:
August 31, 2018 - September 07, 2018
Don't despair! Contact our service team to find out how we can help you.
- Support:
Live Chat
- Call:
1-800-528-0535
5mm 18ga Flat Wire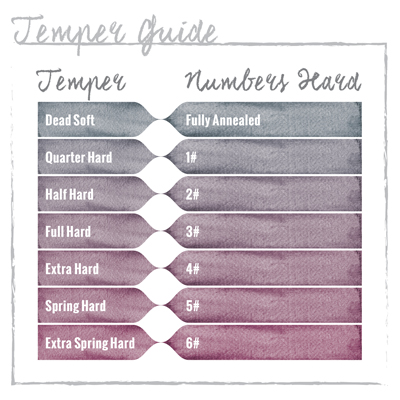 Material: Sterling Silver
Nation Of Origin: United States
Finish: Bright
Manufacturing Method: Machine Made
Anti Tarnish: No
Anti Tarnish: No
Tariff Code: 7106.92.5000
Weight: 1.370 Grams per Inch
Notes: Dead soft
I use this wire to make hammered rings! I love how easy it is to work with. I like that I can buy this in bulk and make my own ring shanks.