Stamping is a great way to personalize jewelry for customers. Check out our 5 tips and tricks on how to make the best of your metal and stamps! This popular blog post was updated in 2019.
We love to hand stamp in our jewelry studio at Halstead! Customized stamped jewelry is hot and has been for years. Sterling silver blanks are bestsellers here and we have hundreds of metal blanks and tags to choose from. This is a how-to guide which also includes stamping tips, so have fun!
Practice, practice, practice! Spend time practicing on copper before you move onto sterling silver. Copper is an inexpensive metal that is perfect for perfecting stamping techniques.
Metal Stamping Tool List
Letter/Number Set
Metal Blanks or Tags
Brass Hammer (1-2 lbs)
Steel Bench Block
Leather Sandbag (for noise reduction)
ImpressArt Stamp Straight Tape (optional)
Hand Stamping Tips
Stamping is fun and I have dabbled a bit in the studio. I am by no means an expert but for those of you getting started, I can offer a few tips.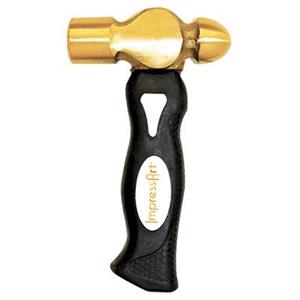 1. Don't be shy
You really have to whack stamps with a heavy hammer. The heavier the hammer, the easier it is to get a clean hard strike. We recommend a one or two-pound brass hammer but everyone has their own preference.
Note: Why use a brass hammer? Brass will not damage the ends of your stamps as a steel hammer will. Since brass is soft, hammering leaves marks on the head of the hammer rather than on the metal stamp. Brass dead blow hammers are also more ergonomic to minimize strain on your joints.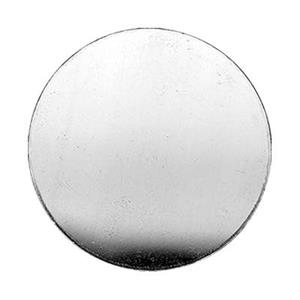 2. Heavier is easier
It was completely counter-intuitive to me, but it is true; it is much easier to get a clear impression on thicker gauge metal blanks and sheet. Thinner metals tend to just bend around the stamps outer edge and diminish the depth of the stamp design impression. I have the best luck with 22 gauge or thicker. Check out our article: What Jewelry Wire Gauge & Hardness Do You Need?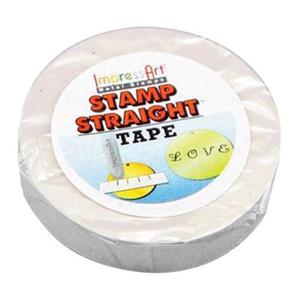 3. The alignment is tricky!
It's easier to curve names or words around the inner edge of a circle blank so that slight misalignments are less noticeable. If you need a straight line, the ImpressArt Stamp Straight tape is pretty ingenious because it's basically an inexpensive electrical tape that you use as the bottom edge for your word.
Directions: Align your blank then tape it down onto the metal block just below where you would like to stamp it. Slide your letter stamp down the surface of your piece of metal until you feel the bottom edge of the stamp design catch on the tape. Stop there with the stamp and then strike hard with the hammer one time. Alignment takes a lot of practice so don't get discouraged!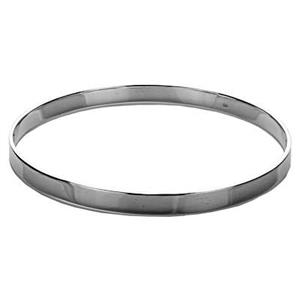 4. You can stamp a lot of things
Don't feel limited by flat, smooth metal blanks and tags. With some practice, you can stamp bangles, rings, cuffs, hammered metal, and some textured metal, too. When stamping on a curved item, use a steel mandrel that is secured in place with a clamp or vise.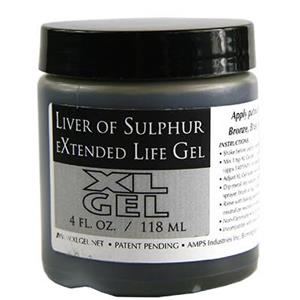 5. Liver of Sulfur is a girl's best friend
You will be surprised at the number of sins you can correct with liver of sulfur darkening in relief. Many of the stamp impressions that are a tad uneven or shallow will look great once you treat items with liver of sulfur to blacken the impressions. For optional coloring choices, Impress Art makes acrylic ink markers in black, brown, gold, green and silver. These markers highlight your stamped impressions quickly and easily!
Bonus metal stamping tip!
Once you've got the hang of hand stamping down, check out this article: 5 Ways to Elevate your Stamped Jewelry with New Techniques! Incorporate items, such as fancy metal blanks, decorative wire or 14 karat gold soldering ornaments! These can really add to the perceived value of your hand stamped creations. This article will give you advice and tips on how to add these new techniques to your existing hand stamped jewelry line.
Watch the video!
We offer a great selection of metal blanks and sheet for this jewelry making technique. Shop jewelry making supplies now at Halstead and happy stamping!
---
Further Reading
Guide To Hand Stamping Metal Blank Options
Texturing Metal With Candie Cooper
Types Of Jewelry Chain Link Styles
Types Of Jewelry Clasps & Closures
Glossary Of Hammers Used In Jewelry Making
Got questions? Email our studio coordinator Erica Stice at studio@halsteadbead.com. We'd love to hear from you. Sorry, studio support is not available by phone. Emails only, please.