Learn how to safely clean gold-filled jewelry. Plus, find pointers on fabrication and finishing pitfalls.
Here at Halstead, we are often asked, "How do you clean gold-filled jewelry?" Gold-filled can be cleaned, but you should only need to occasionally. It rarely tarnishes. All the gold content is on the surface of the metal, and since gold doesn't tarnish, neither should gold-filled. Tarnishing can happen under extreme circumstances (intense exposure to sulfide will do it). However, jewelry worn on the body often accumulates other grease and grime from normal wear. Follow these cleaning instructions for the best results.
Suggested Cleaning Methods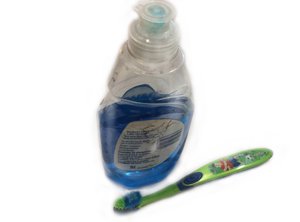 Mild soapy water and a toothbrush - a child's soft toothbrush and a mild detergent is the perfect combination for cleaning golf-filled jewelry. The detergent can remove residue or fingerprints from the item, and still leave it shiny and bright when it's done. Be sure the toothbrush is soft or it may scratch your piece!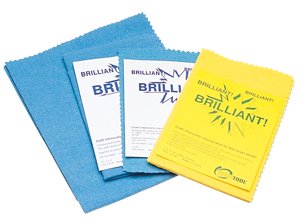 Soft cloth - using a clean, soft cotton cloth is an ideal way to polish your gold-filled pieces. A soft cloth will not scratch the surface. There are treated jewelry polishing cloths, such as Brilliant, that work well; however, some chemicals are not recommended on gold-filled items so double check that they are safe to use. Do not leave chemicals on your gold-filled. Always rinse and polish again with a soft cloth to remove residue.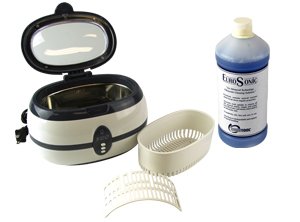 Ultrasonic machine - quickly clean your pieces with an ultrasonic machine. Be sure you don't leave the pieces in for too long (check every 2-3 minutes) but most importantly make sure that the cleaning solution is safe to use with gold-filled items! Rinse with water and dry with a soft cloth when you are finished.
Filing & Sanding Gold-Filled

This question is also common: "Can I use sandpaper to remove scratches on gold-filled jewelry?" Gold-filled items are legally required to contain 5% of gold alloy by weight, and this gold layer is bonded to the surface of the item. If you were to use a piece of sandpaper to rub out scratches (even tiny ones) you would be reducing the layer of gold. This may expose the brass underneath, which is quick to tarnish and cannot be cleaned through the gold layer of the piece once a tarnishing reaction begins. So, the answer is no, you should not sand or use any kind of abrasives on gold-filled. SHOP GOLD-FILLED JEWELRY SUPPLIES >>
Soldering Gold-Filled
"Can you solder gold-filled?" We never recommend soldering gold-filled items without specific professional training. Manufacturers use a laser welding machine and gold solder which create a perfect weld. Then, a protective gold plating is usually added over the join. If you use a normal soldering torch, the brass and gold can alloy together and leave a lumpy, dark solder join. Since you can't use sandpaper to clean it without the risk of removing the gold layer you will have to live with any lumps at the joint. Your best bet then would be to plate it in gold to cover discoloration and prevent tarnishing; but, plating cannot hide bumps so your piece may look sloppy.
Read our tips on Soldering Gold-Filled Jewelry. In addition, the Ganoksin website has a lot of information about gold-filled, plus the members are knowledgeable about the topic and would be more than happy to help with any questions you may have about the process.
Download Gold-Filled Care and Cleaning Info Cards
These cards are formatted to fit on 2x3 business cards! Create a double-sided insert or add them to the back of your business card so your customers will always know how to care for their jewelry.
Gold-Filled Care & Cleaning Card
---
For more information about gold-filled items check out our blog: What is Gold-Filled? And More Common Questions
Subscribe now so you can get the latest on jewelry making tips, jewelry business tips and much more!