GJ63
Out of Stock
Estimated Time of Arrival (ETA) date range for more stock to become available at Halstead:
October 18, 2018 - October 19, 2018
Don't despair! Contact our service team to find out how we can help you.
- Support:
Live Chat
- Call:
1-800-528-0535
14/20 Gold Filled Jump Rings 3mm OD 22 gauge, Open
14/20 Gold Filled Jump Rings 3mm OD 22 gauge, Open
Tiny 22 gauge gold filled jump ring is the ideal choice for finishing fine gold filled chain or attaching small charms. Jump rings are essential jewelry supplies for your studio. Compare our competitive pricing for yourself and save more when you purchase in larger bulk package sizes. Show us what you make by tagging #HalsteadMakers on social media.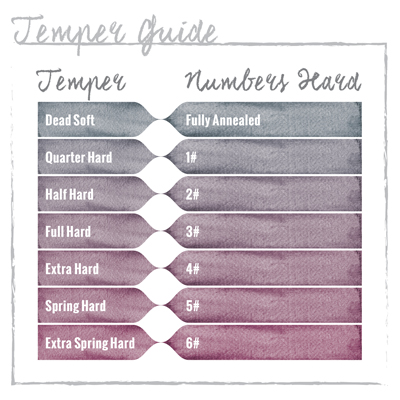 Material: Yellow Gold-Filled
Nation Of Origin: United States
Finish: Bright
Manufacturing Method: Machine Made
Anti Tarnish: No
Tariff Code: 7113.19.5085
Weight: 0.0200 Grams

Notes: 4# Hard
A hard working quality little jump ring! Very well made
I always have this in stock
I use this jump ring in almost every gold necklace I make. Very easy to use and is very durable once assembled. Amazing quality.