Hand Stamped Jewelry Making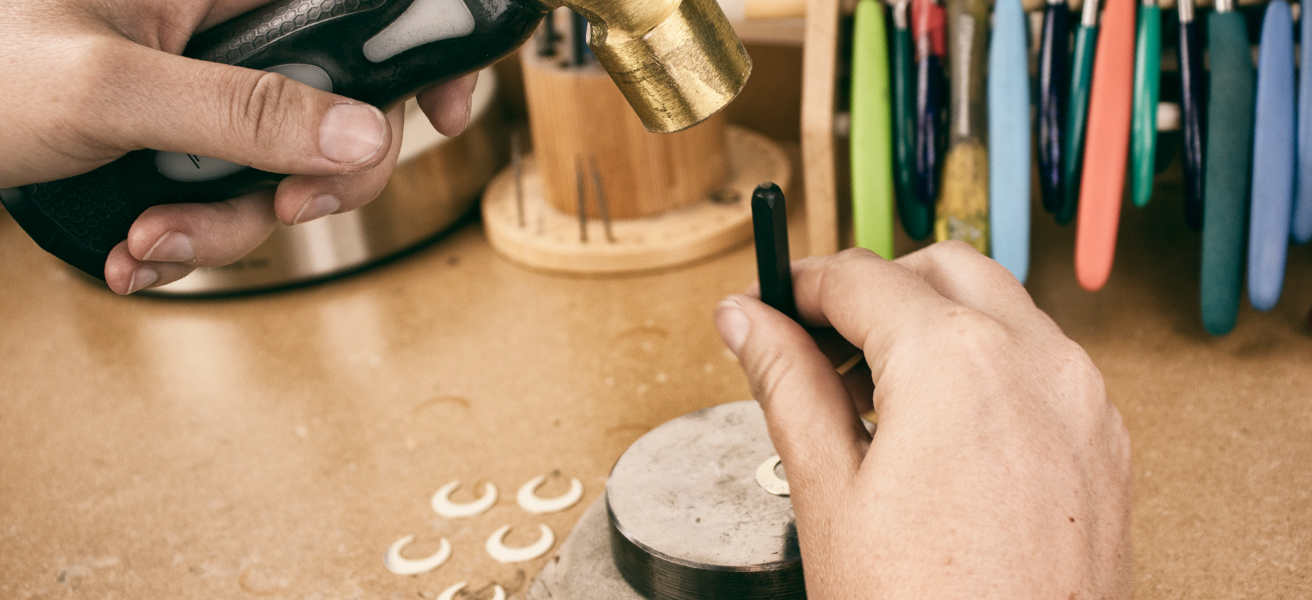 Creating personalized pieces for customers has never been so simple.
Customize it yourself with metal stamps and metal stamping supplies. You can hand stamp our metal jewelry blanks with initials, monograms, birth dates and more to make trendy, custom jewelry. It's an easy way to create your own jewelry design studio!
Work with your customers to translate their stories into beautiful, personalized jewelry they'll wear all the time. A hand stamped name or an inspirational word can become a powerful form of self-expression. And, the jewelry you design will become a treasured piece in their jewelry collection.

You can hand stamp words and custom designs onto shaped jewelry blanks, ring bands, earrings or bracelet blanks. Add birthstones or charms to personalize your jewelry designs even more.
Or, try your hand at stamping precious metals with our sterling silver blanks and gold-filled blanks. They make designing jewelry super simple. Just choose a blank, stamp it and use jump rings to attach it to a chain for a quick necklace or bracelet.
Shop our most popular categories and get started on your next stamping project!
Hand Stamping Tips:
"How can I avoid getting a double impression?" is the biggest question we hear about metal stamps. There are a couple of answers. One is that you should try to hit the stamp hard enough the first time so that you don't have to strike it again. The stamp can skid a little on the metal in-between blows. The other is that you should use a brass hammer. The brass absorbs a little bit of the blow, allowing the stamp to sink in.
Place your metal blank on a steel bench block.
Use Stamp Straight tape to align the letters.
Stamp the center letter first, then work your way outward.
Strike the stamp once with medium force for sterling, harder for gold-filled.
Related Blogs
Check out articles about jewelry techniques, tools, career services and more.