A step-by-step beginner's guide on how to make cuff bracelets.
Making cuff bracelets is a great project for budding metalsmiths. Cuff bracelet fabricating allows you to use basic skills in several areas such as forming, annealing, stamping, texturing and finishing. Cuffs do not have to be sized too precisely so this is a great beginner project.
---
---
Step-by-step Instructions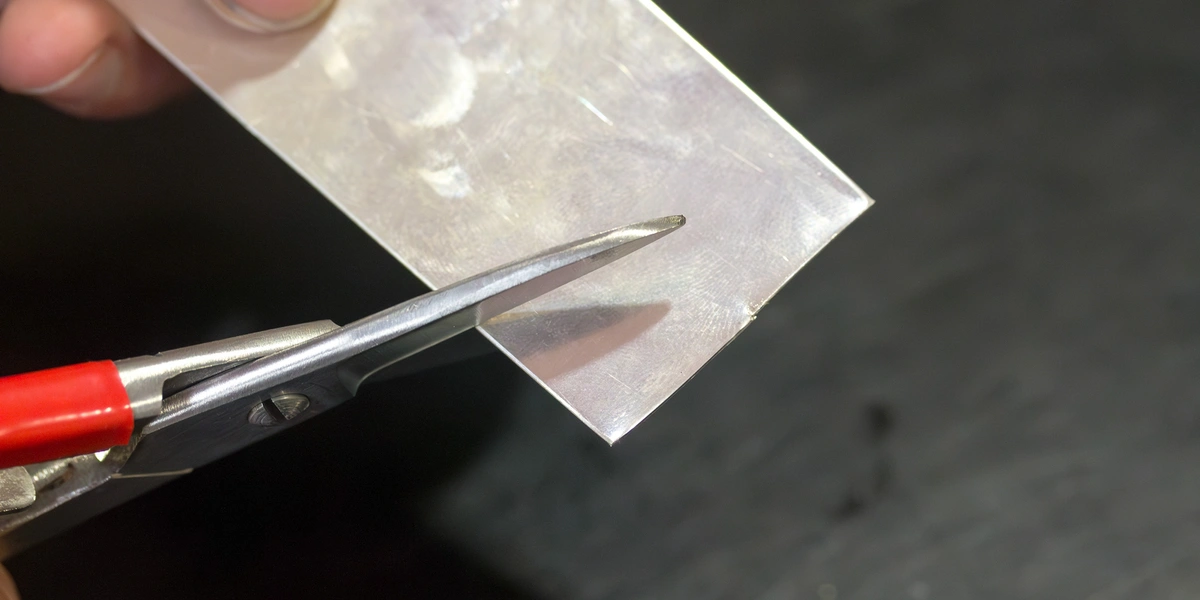 1. Sheet prep
Cuffs need to stand up to a fair amount of wear and tear on the wrist while holding their distinctive c-shape. They should be made of 22 gauge metal or heavier. Most cuffs are either 20 gauge or 18 gauge. You can buy sheet and cut it to size or purchase pre-cut cuff bracelet blanks to avoid a lot of sawing or purchasing an expensive guillotine shear. Most cuffs are made from metal of varying widths that are about 6 inches long. Women with small wrists may want to shorten the 6 inches down to 5.5 or so. Copper is a great starter metal if you are new to metalsmithing. Brass will be quite a bit harder to work with.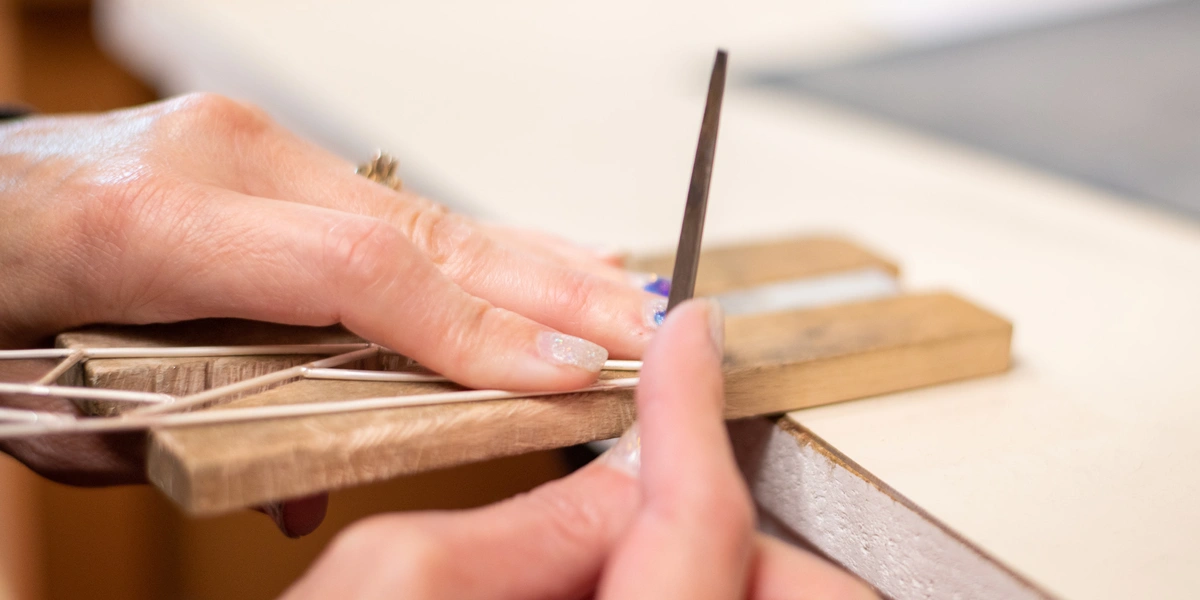 2. Filing & sanding
You will want to cut or saw the corners of your long, flat rectangular cuff blank so they are rounded instead of pointed. Use shears or a saw to create a rounded edge that will be comfortable on the wrist. Then use files and sandpaper to smooth the edges and remove burrs. Also, sand out any surface scratches on your metal at this time.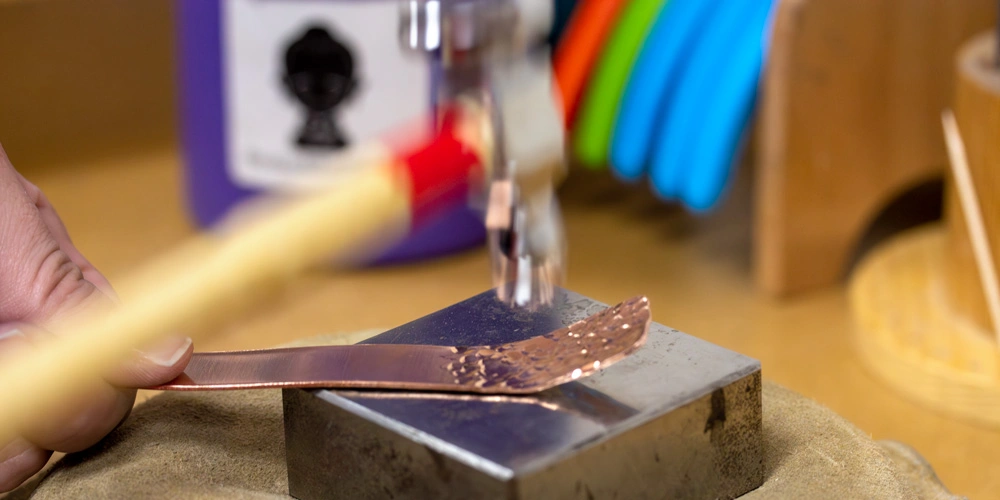 3. Add texture or stamping
You should use your texture hammers or design stamps while your cuff blank is still flat.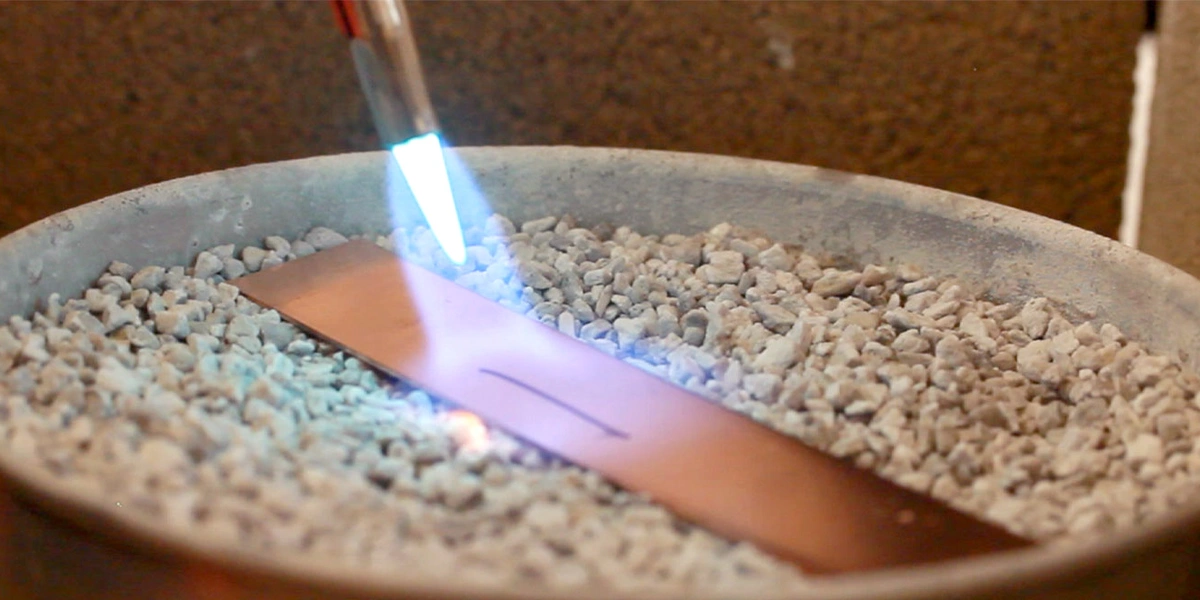 4. Anneal
After texturing and stamping, your blank may be work-hardened so it will be too stiff to form. Anneal your piece to soften the metal but be careful not to over-heat. Quench and pickle after.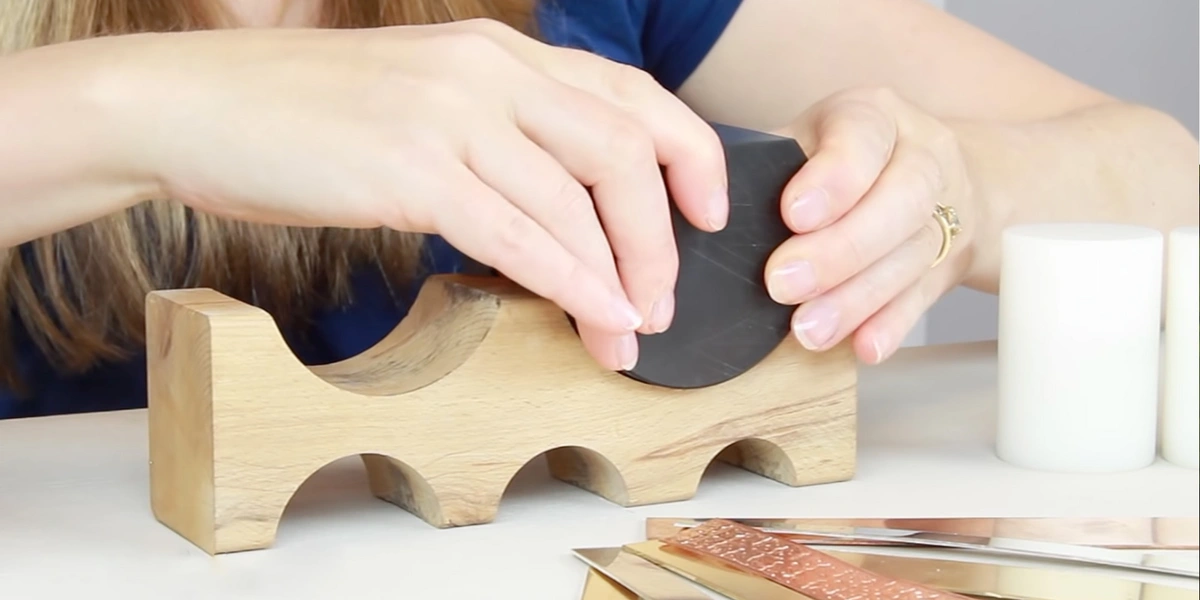 5. Form your metal
You are now ready to bend your cuff into a bracelet shape. It is easiest to use a bracelet mandrel with a rawhide or nylon hammer. With thinner gauge metals you may be able to bend the blank by hand or with a pair of bending pliers. If forming hardens your metal you may need to anneal again during this stage.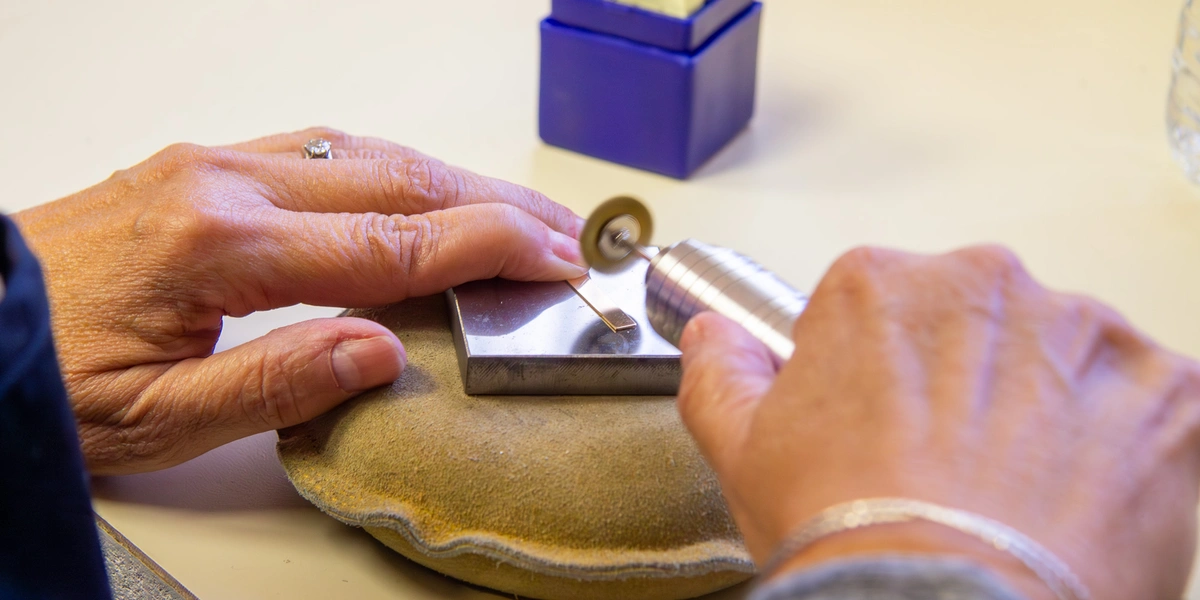 6. Polish
Use polishing compound or treated cloth to shine up your metal and your new cuff is ready to wear. Enjoy!
Once you have experimented with cuff designs you will be ready to explore soldered bangles and more complex design elements such as bezel cup settings and sawed cut-outs. Have fun with all the possibilities of this versatile jewelry piece and enjoy the bracelet trend to its fullest. Happy hammering!
Opinion: The easiest way to form a cuff is by using a bracelet bending block. This is a jewelry tool favorite in the Halstead Studio.
---
Further Reading
What Jewelry Wire Gauge & Hardness Do You Need?
Metalsmithing Fold Forming with Casey Sheppard
Texturing Metal with Candie Cooper
Halstead is one of North America's leading distributors of quality jewelry supplies. The firm is celebrating its 46th anniversary this year. Halstead specializes in wholesale findings, chain, and metals for jewelry artists.
Got questions? Email our studio coordinator Erica Stice at studio@halsteadbead.com. We'd love to hear from you. Sorry, studio support is not available by phone. Emails only, please.