Have fun embellishing a cuff blank with pre-made findings! Sweat solder links, charms, heishes, and more to cuff blanks to create exciting jewelry pieces. Read the tutorial and watch the video here.
Get your creative juices flowing by embellishing a cuff blank with pre-made jewelry findings! Not only will it encourage you to think outside the box, but it's fun, too. Using pre-made cuff bracelet blanks and embellishment findings such as charms, solder ornaments, links, & heishe allows you to create jewelry sets in non-traditional ways. By learning simple techniques such as basic finishing work and sweat soldering, you can add pre-made jewelry findings on ring bands, layered fabricated pendants, and earring drops, using the same findings on all of them. A cuff blank is an easy item to work with, so let's begin there.
---
---
Supply List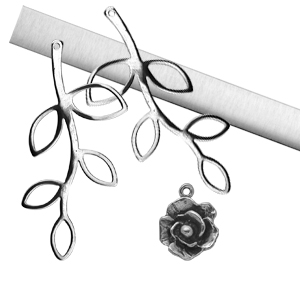 Materials:
Sterling silver cuff blank (Used = SCF184)
Tools:
Permanent marker
Ruler
Wire & sheet cutters
Sandpaper (600 grit)
Rawhide or Nylon hammer
Flux
Medium solder
Tweezers (for placing solder)
3rd hand (2) or Tripod with mesh
Soldering bricks (4) (Won't need these if using a tripod)
Soldering pick
Torch
Pickle pot
Finishing tools ( file, sandpapers, or 3M radial bristle disks)
Embellishing a Cuff Blank with Pre-made Jewelry Findings
Sweat Soldering Technique
Creating this cuff is fairly easy but knowing how to sweat solder is an added bonus. Whenever I work with blanks, I prefer sweat soldering. It contains the solder around the soldering join better and doesn't require as much heat when joining pieces as normal soldering does. If you are unfamiliar with sweat soldering, I suggest watching this quick video before you proceed.
Prep Your Pre-made Jewelry Findings and Cuff Blank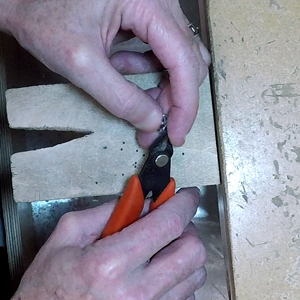 Step 1:
Beginning with the flower charm, use wire cutters to snip off the ring and then use a file to smooth down the area.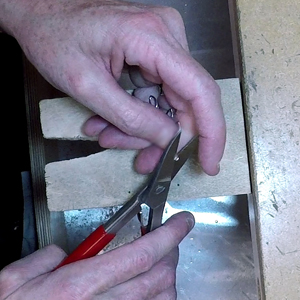 Step 2:
Prepare the links by using sheet shears to cut off the end of the branch to remove the hole and then use a file to round off the sharp edges.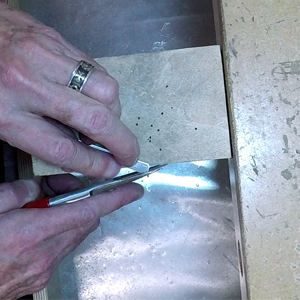 Step 3:
Use the sheet shears to snip off the sharp edges around the sterling silver cuff blank and a file to smooth & round the corners.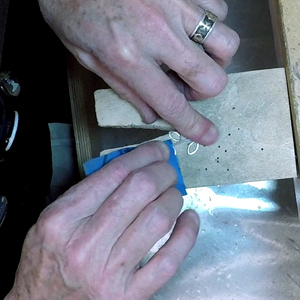 Step 4:
Use 600 grit sandpaper to clean the soldering joins from oil and dirt. Use a ruler and permanent marker to mark the halfway point on your cuff.
Note: Be careful not to touch these areas again or oil will be transferred back onto the soldering sites from your fingertips.
Sweat Soldering Pre-made Jewelry Findings to Cuff Blanks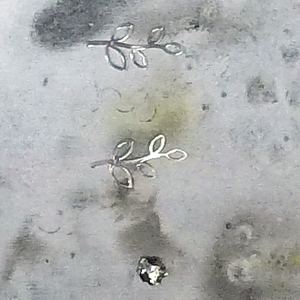 Step 1:
Place pre-made findings upside down on your soldering board.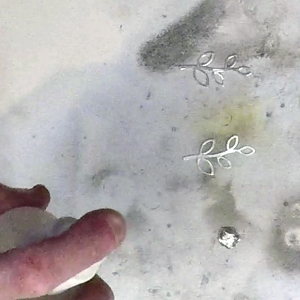 Step 2:
Flux all of the pieces.
Note: We use both Aquiflux and handi-flux here. Handi-flux is a paste, which works well when you want to contain the solder. I'll use Aquiflux which is a spray for these wide areas.
Step 3:
Place medium solder chips on all of the components, with about 8-10mm apart on the links.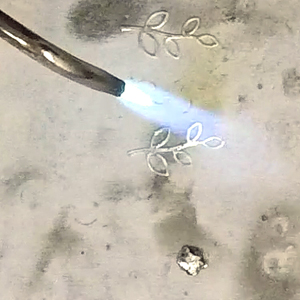 Step 4:
Heat one component at a time, removing heat as soon as the solder melts but has not flown yet.
Note: Pickle, quench & dry (if dirty)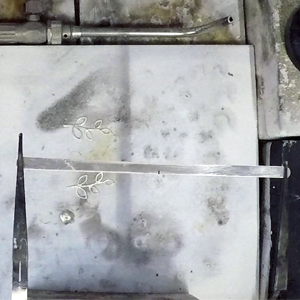 Step 5:
Place cuff blank on tripod sanded side up.
Flux the cuff.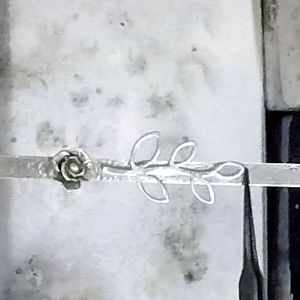 Step 6:
Place pre-made jewelry findings on cuff blank soldered side down.
Note: Use the marked halfway point as a placement guide for the centerpiece.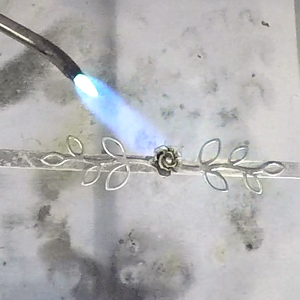 Step 7:
Heat the cuff from underneath.
Note: If you're unsure if the solder flowed, use your soldering pick to nudge the components to check.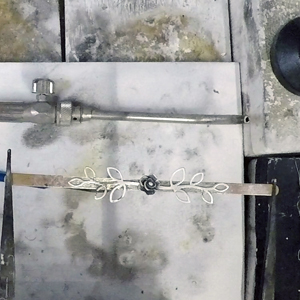 Step 8:
Let air cool for a couple of minutes and then pickle, quench, and dry.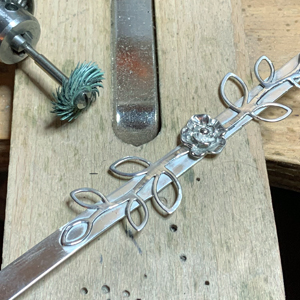 Step 9:
Use finishing tools to clean it up and use a cuff mandrel and rawhide or nylon hammer to form the cuff.
Optional: Once finished, you can drop your cuff in liver of Sulfur to oxidize it.
In conclusion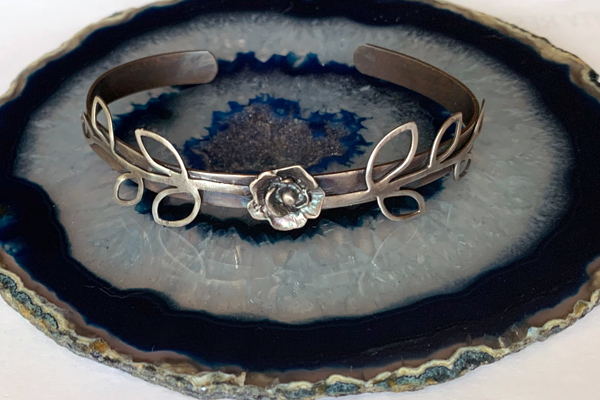 Now that you've successfully embellished a cuff blank with pre-made jewelry findings don't stop there! Use the same pre-made findings to create a beautiful pendant or solder the rose charm on a ring band or an earring drop to create a cohesive jewelry set. Check back often! We add hundreds of new findings throughout the year, so keep checking back for new opportunities to use this technique. To raise the price point, add 14Kt gold components to create beautiful mixed metal pieces.
Watch the video!
At the 5 minute mark in the video below, I'll show you step-by-step how to make the cuff shown above.
---
Check out these Technical Articles!
How to Pick Solder in the Jewelry Studio
Adding Diamonds to your Silver Jewelry Collection
Soldering Wire Embellishments to the Surface of your Jewelry Designs