If you are looking to expand your skillset or meet more makers in your community, we suggest you check out one of these educational studios. Each of these programs offers regular class schedules on technical jewelry skills as well as masters workshops. Most have bench rental options or memberships available. Check out our map graphic to find a location near you or scroll down to our alphabetized list.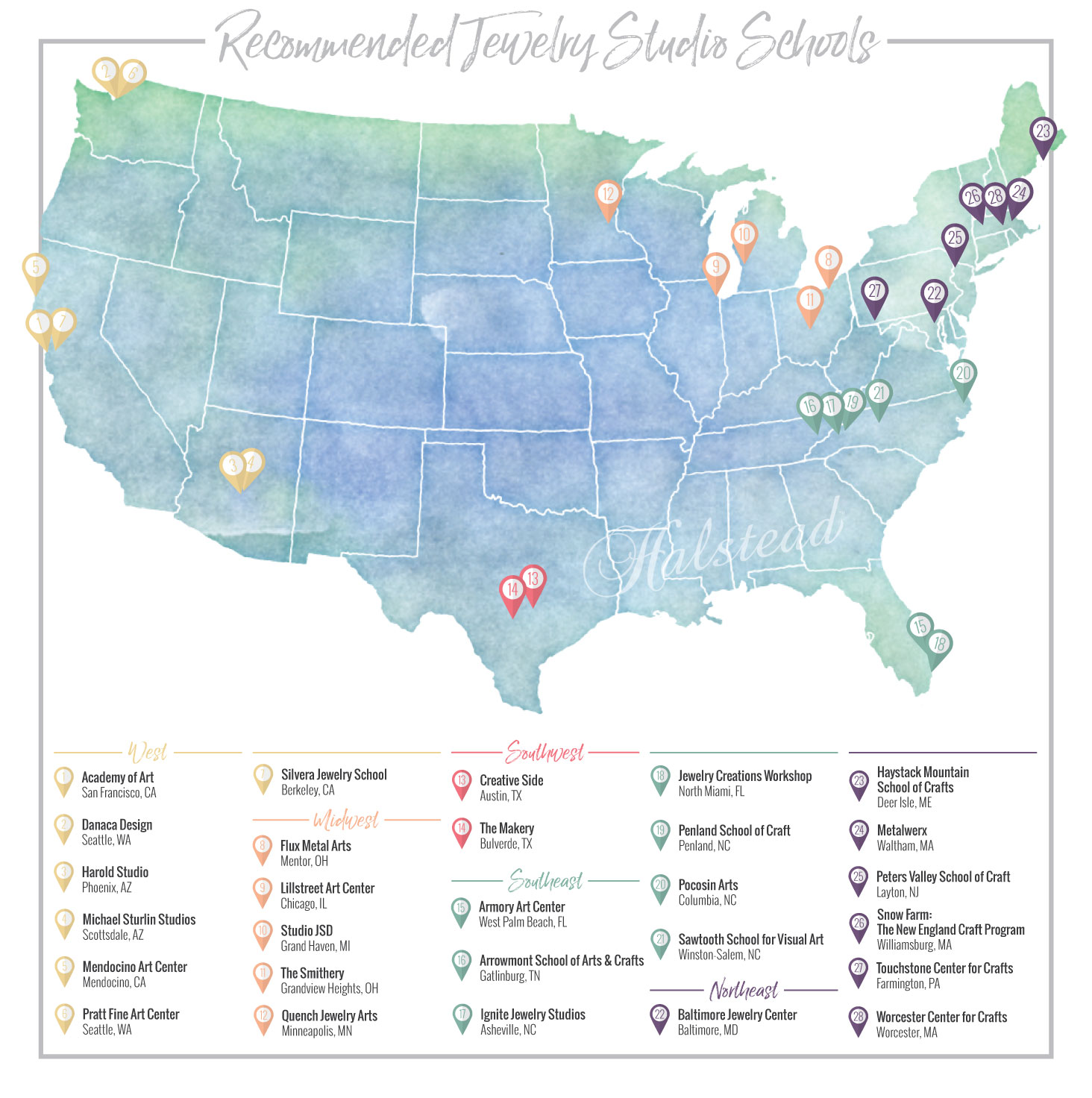 Academy of Art University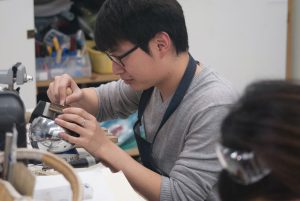 San Francisco, CA
The Academy's jewelry design school helps you cultivate your artistic voice as you create innovative pieces. Our Jewelry & Metal Arts degrees equip our students with various techniques ranging from the traditional in jewelry skills, to the latest, utilizing laser cutters, electronics and 3D modeling.
---
Armory Art Center

West Palm Beach, FL
Housed in a historic art deco building, the Armory provides art classes for students of all ages, exhibitions, art salons, lectures, and special events. Nearly 100 courses held in 12 state-of-the-art studios are offered including ceramics, digital arts, drawing, glass fusing, jewelry, painting, printmaking, fibers, sculpture, and 12 exhibitions are hosted annually in four galleries.
---
Baltimore Jewelry Center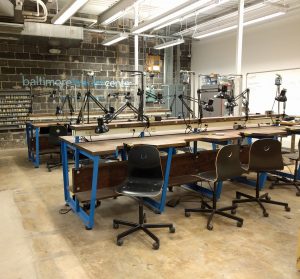 Baltimore, MD
https://baltimorejewelrycenter.org/
The Baltimore Jewelry Center is an educational nonprofit building a vibrant creative community for the study and practice of metalsmithing and art jewelry. We educate and inspire new and established artists, as well as promote metalsmithing and art jewelry to the general public through exhibitions, community, and educational outreach.
---
Creative Side Jewelry Academy of Austin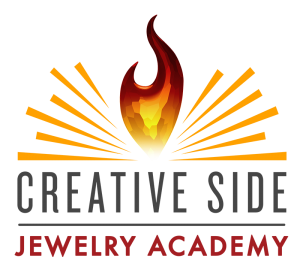 Austin, TX
Creative Side offers a comfortable, fun, professional and creatively inspiring studio space where anyone can come learn and develop their skills in the ever-expanding craft of jewelry making. Students enjoy coming to Creative Side to immerse themselves in the studio and get hands-on with instructors. Offering weekend, week-long, evening, and daytime courses that cover a wide array of techniques, students can develop their own approach and style on their schedule. Whether you are a serious hobbyist, looking for employment with a jeweler or planning to start your own business, Creative Side's curriculum will get you proficient in the craft.
Check out this article about some of their programs!
---
Danaca Design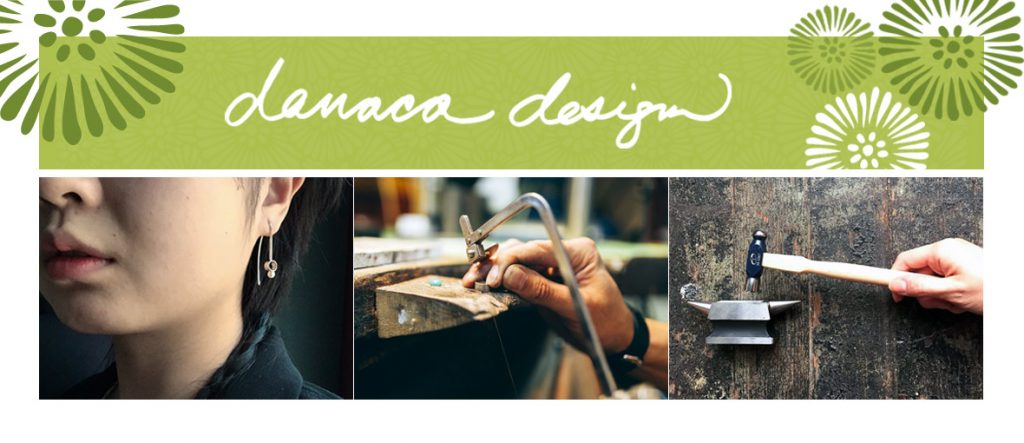 Seattle, WA
Danaca Design is a small-scale metalworking and jewelry fabrication studio located in the University District of Seattle. We sell artisan jewelry and tools for jewelers and offer a full schedule of classes in the art of decorative metalwork and jewelry design. Our goal is to give every student the opportunity to be productive and creative at their comfort level, to hone skills and gain new abilities, to stretch, grow and experience achievement.
---
Flux Metal Arts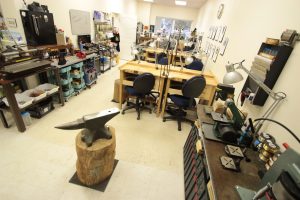 Mentor, OH
https://www.fluxmetalarts.com/
Flux Metal Arts is a small-scale metalworking and jewelry design studio serving Greater Cleveland with jewelry, metalsmithing and enameling classes and workshops, open studio time, tools and supplies for students and experienced artists of all levels. Our professionally equipped metalworking studio offers a one-of-a-kind environment to nurture your passion and inspire your creativity.
---
Harold Studio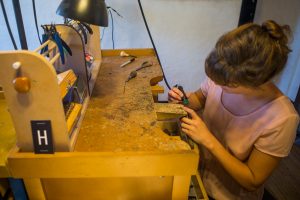 Phoenix, AZ
Jewelry making and metalsmithing classes and workshops. Harold Studio offers private and group instruction. With fun activities for a night out or party with friends, you will always walk away with a piece of jewelry you made and can be proud of at Harold Studio.
---
Ignite Jewelry Studios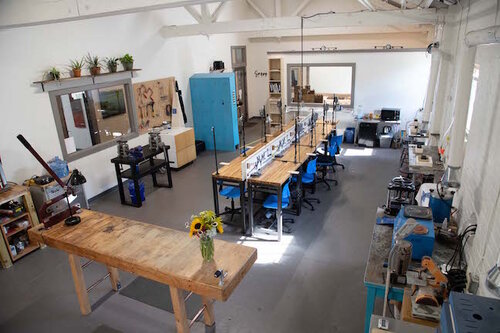 Asheville, NC
https://www.ignitejewelrystudios.com/
Two jewelers with a passion for teaching own and operate Ignite. Jessica Hall and Nora McMullen created a studio space to bring jewelers together. They offer workshops weekly teaching enameling and soldering techniques. Open studio times and resident jeweler studio space is also available.
---
Jewelry Creations Workshop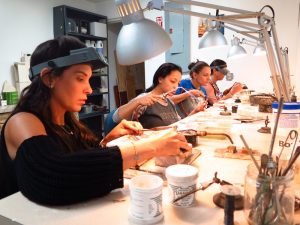 Miami, FL
https://www.jewelrycreationsworkshop.com/
At JCW we educate individuals in the art of jewelry making and empower originals under a creative and collaborative workspace where students, designers, and professionals can come together to LEARN, CREATE, and SHARE. Our studio offers jewelry classes that are tailored to each student. Classes are taught by trained professionals, our director, Steven Brownlee, resident instructors, and visiting instructors on a rotating basis that cater to all levels and interests. If you're a student, an experienced or aspiring jewelry designer in need of a creative home JCW also offers shared and private workspace membership options in our fully-equipped studio.
---
The Makery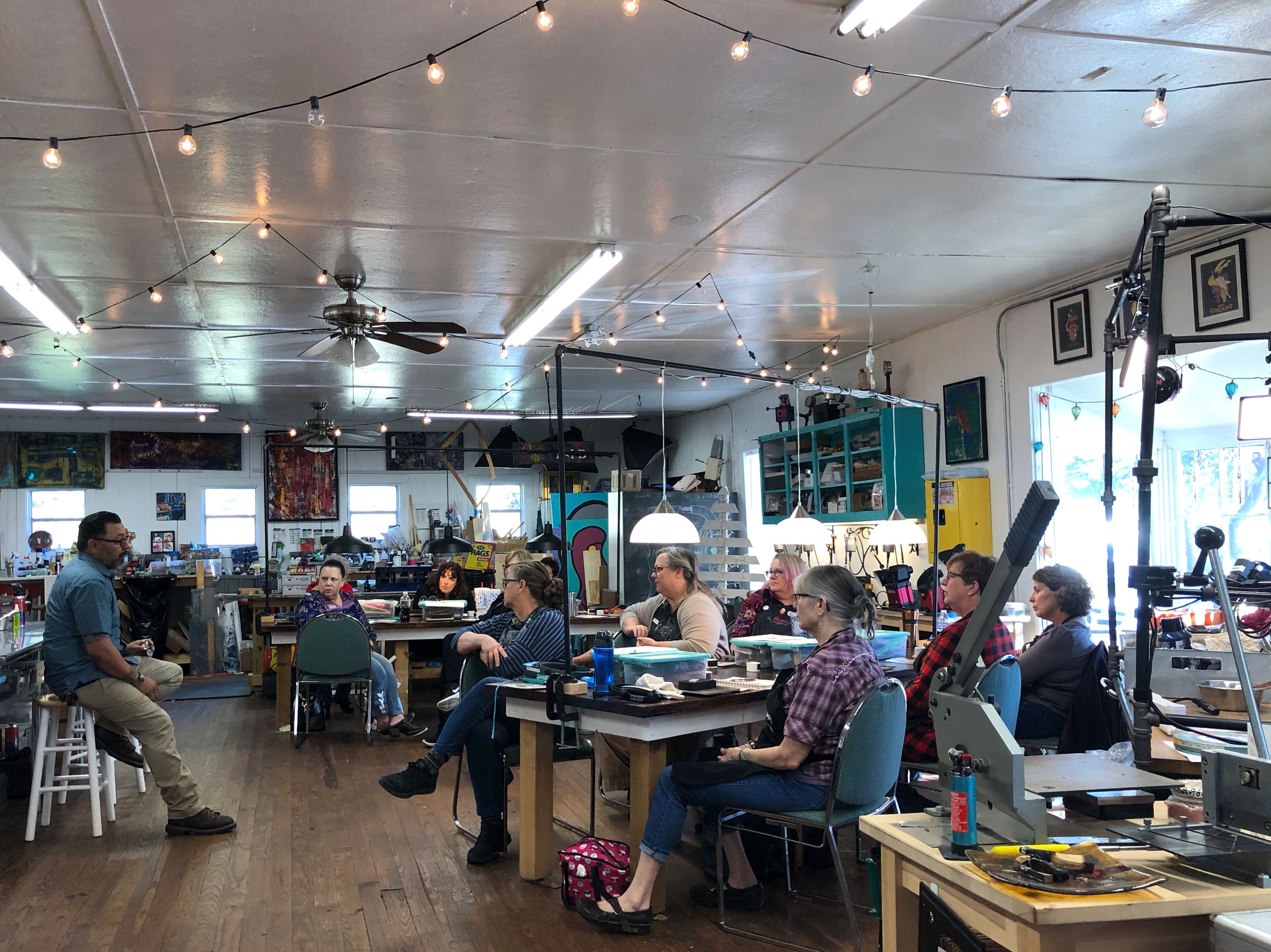 Bulverde, TX
The Makery is located in the historic Old Village of Bulverde, just outside San Antonio TX, in a century-old building that was originally built to be the community's German 9-pin bowling alley. Now it houses 1400 light-filled square feet of fully equipped metalsmithing studio, where we hold regular 1- to 5-day workshops in enameling, metal clay, and jewelry fabrication. Our mission is to offer a safe, welcoming and non-judgmental space where everyone from beginners to professional studio jewelers can pursue their own creative path and learn from some of the most experienced and creative artists and instructors working today.
---
Metalwerx
Waltham, MA
Metalwerx promotes the art of jewelry and metals through exceptional classes, workshops, studio space, outreach programming and events for professional and personal enrichment within a supportive community of artists and learners. Our innovative school and community studio provide jewelry making instruction on topics ranging from introductory classes to professional level courses, in a well-equipped, supportive, and enthusiastic environment. Weekly classes are cutting edge and varied, and continue for three to ten weeks. Our workshops are geared to both professionals and beginners and run one to five days, or over an intensive weekend.
---
Michael Sturlin Studio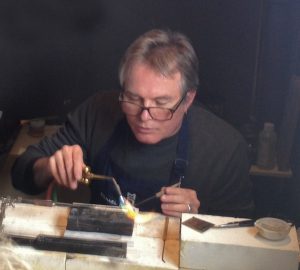 Scottsdale, AZ
http://www.michaelsturlinstudio.com/
My goal is to help perpetuate the traditional crafts of goldsmithing and silversmithing through teaching and transmitting what I have learned and experienced in my studio practice, with the desire to enable others to gain skill with our tools, fluency with our materials and greater success in our field. I currently devote my time and energy to teaching applied techniques in the arts of goldsmithing, jewelry making, and professional development for studio artists.
---
Sawtooth School of Visual Arts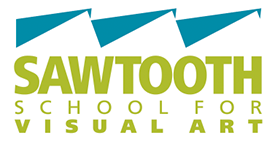 Winston-Salem, NC
Sawtooth School for Visual Art is a community art school in the heart of downtown Winston-Salem, NC featuring 15 spacious studios that teach classes and workshops in media from drawing and painting to ceramics, glass, photography, metals, printmaking and more. The Metals Studio features jewelers benches, soldering stations, roll mills, a hydraulic press, bench shear, kilns and equipment used for forming, fabrication, lost wax casting, enameling, metal clay, and newly-added lapidary arts. Students take part in the quarterly classes, open studios times, and workshops taught by local and visiting artists in the Metals Studio.
---
Silver Peak Studio
Boulder, CO
https://boulderjewelrymetalsmithing.com/
Located in to North Boulder (NoBo) Arts District, we provide small-group metalsmithing workshops, jewelry design classes, and jewelry business classes. With a cap of 3 students per class, our classes taught by experienced jewelers set you up for an optimal learning experience! Prefer 1-on-1 instruction? Private metalsmithing lessons are available. Need a place to create? We offer Community Open Studio by the half-day or full-day by appointment.
---
The Smithery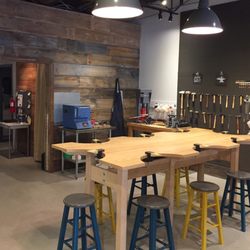 Grandview Heights, OH
The Smithery was founded as a working metalsmith studio and artist-made shop. Specializing in contemporary jewelry and modern craft, The Smithery provides a retail storefront showcasing a curated collection of fine handmade goods. We offer workshops, hands-on events, artist trunk shows and provide a pressure-free environment for purchasing thoughtful gifts, commemorating important life events, and adding to your own collections.
---
Studio JSD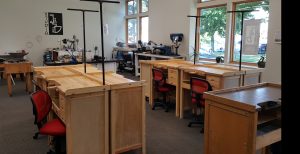 Grand Haven, MI
Studio JSD is a unique jewelry design gallery, store, and studio offering artisan jewelry, tools and materials, and jewelry fabrication classes and workshops. Our schedules include multi-week class sessions and single technical or project-based workshops. Studio JSD is also a makerspace, providing local jewelry entrepreneurs private and shared studio space in a collaborative environment with shared equipment, resources, and meeting places.
---
Touchstone Center for Crafts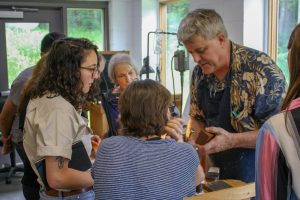 Farmington, PA
Touchstone Center for Crafts is a unique three-seasons craft school located only 60 miles southeast of Pittsburgh, Pennsylvania. This unique craft school includes contemporary and experimental techniques in addition to traditional and historical methods in disciplines such as blacksmithing, ceramics, metals & jewelry, glass, mosaics, fiber arts, painting, printmaking, and sculpture. As Pennsylvania's premier craft school, Touchstone offers both beginners and seasoned artists week-long and weekend courses taught by some of North America's finest artisans.
---
Worcester Center for Crafts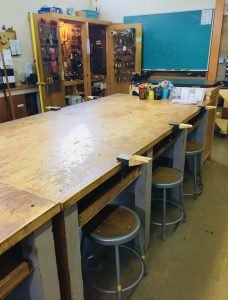 Worcester, MA
https://www.worcester.edu/wcc/
Worcester Center for Crafts offers instruction in the skills of craft, in the art and aesthetics of craft and creativity, and in the appreciation of the handmade aesthetic object. Hands-on discovery of making, collecting, appreciating is encompassed in all of our programs. Our 2,000-square-foot Metals Studios space provides access to an extensive variety of metalworking tools, enabling our students to fully explore metal craft in our courses. Our studio space includes all of the necessary tools and equipment for forming and fabrication, polishing, casting, enameling, and blacksmithing.
---
About Halstead
Halstead is one of North America's leading distributors of jewelry making supplies. The firm is celebrating its 46th anniversary this year. Halstead specializes in wholesale findings, chain, and metals for jewelry artists.
For further educational opportunities, be sure to check out our preferred teacher class list and upcoming jewelry retreats and symposiums list.
Other great jewelry business articles:
How To Market Your Jewelry On Facebook
5 Jewelry Wholesale Strategies You Never Thought Of
Pricing Strategy Tips For Jewelry Business Profitability
Jewelry Marketing Ideas: How To Target Customers Successfully
Jewelry Marketing Tips From Liz Kantner: Halstead Grant Guest Judge