What is an Infinity Bracelet?
Infinity bracelets are also called permanent bracelets because you fuse the chain together around the customer's wrist to their exact size. There is no clasp on these bracelets! If a customer needs to take the metal off, they'll need to snip the connection and come back in for a reconnection if they'd like. These permanent bracelets have become a great experience outing for friend groups or couples to come in and get matching jewelry sets.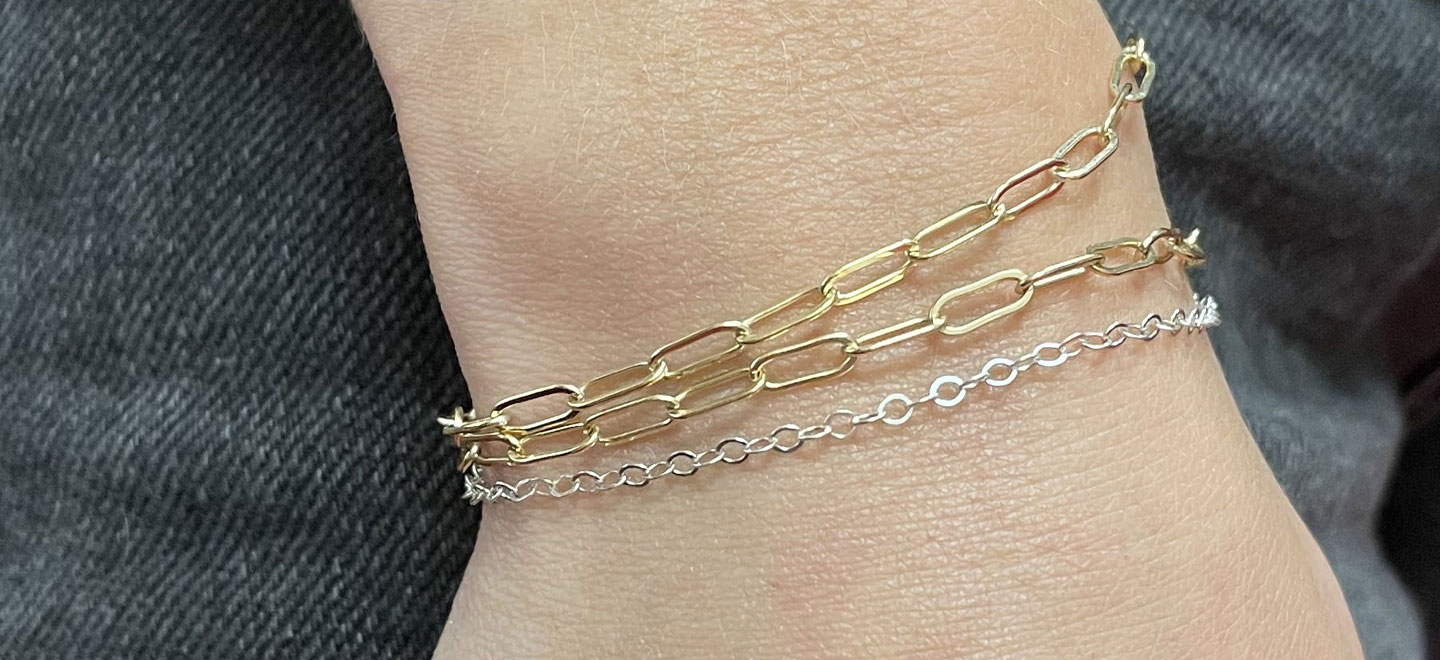 What Do You Need?
To offer this experience, you'll need to invest in a pulse arc welder. These are available from a variety of jewelry tool suppliers, including Pepe Tools. This welder releases a concentrated pulse of energy to heat up the metal on the chain. It's important to note that this tool requires the use of argon gas. Argon gas is safe and non-flammable, but very important to the strength of your weld. Welding without the gas creates a brittle weld that doesn't bond properly. You can get argon gas from your local welding supply store.
Since these bracelets are meant to be permanent, you want to make sure you have high quality chain that can stand up to everyday wear without worrying about breakage or reactions on your customer's skin. However, you also want to stick with a thinner chain to avoid overheating the metal and burning the wrist. Some of our favorite options for this are:
How to Make a Permanent Bracelet
You'll want to measure the chain against your customer's wrist as close as possible without being too tight. The chain should be able to wiggle a little bit. Snip the chain. To create a more seamless look, try cutting the link of the chain to fuse together. Alternatively, you can slip a jump ring in and fuse that. Use your pulse arc welder to quickly and carefully fuse the metal together according to the welder's instructions and safety manual.
What You Should Know
If you use a gold-filled chain you will need to use a 14kt gold jump ring as the weld will alloy the gold-filled metal. As a style choice, you may like to use sterling silver jump rings as well. You should also pay close attention to the safety warnings associated with your pulse arc welder to ensure you and your customers do not get injured. Keep in mind that although it's possible to create a permanent necklace or anklet, by nature these may be more prone to breaking based on the location of the jewelry.
Keep in mind that with permanent daily wear, your sterling silver chain is likely to be exposed to materials that can cause tarnishing. This includes beauty products that may have sulfates (such as hairspray, shampoo, lotion, etc.), chlorine, rubber, leather and more. Make sure your customers understand that if their jewelry comes into contact with these products they should take extra care to clean their chains to avoid tarnishing. Permanent jewelry requires maintenance and will have limits on what it can stand up to.
This relates to where you store your materials and do your welding also. Be sure to protect your chains from the chemicals in hair and nail salons. Exposure to these fumes and products will cause your chains to tarnish before they're even worn. Be sure to have a designated welding area away from any of these contaminates and be sure to store your materials in a safe place.
What Not To Use In Permanent Jewelry
Since permanent jewelry will be worn all day, every day, through all conditions it's important to use jewelry supplies that will hold up to everyday wear. There are a few things we'd recommend avoiding when adding permanent jewelry to your collection. Pearls and stones other than diamonds or sapphires/rubies may not hold up to everyday wear. If you want to include stones in the jewelry, we'd recommend ones with a Mohs hardness of 9 or 10. Gold plated charms have a thinner layer of gold and will wear faster than solid gold or gold-filled. Enameled charms are also not recommended as they are likely to chip with constant, everyday wear. Avoid anything porous that would get too dirty and wear down. And finally, if a 24 gauge jump ring won't fit through the chain link, switch to a chain with larger links. Do not stretch the links as this creates a weak spot that is more likely to break.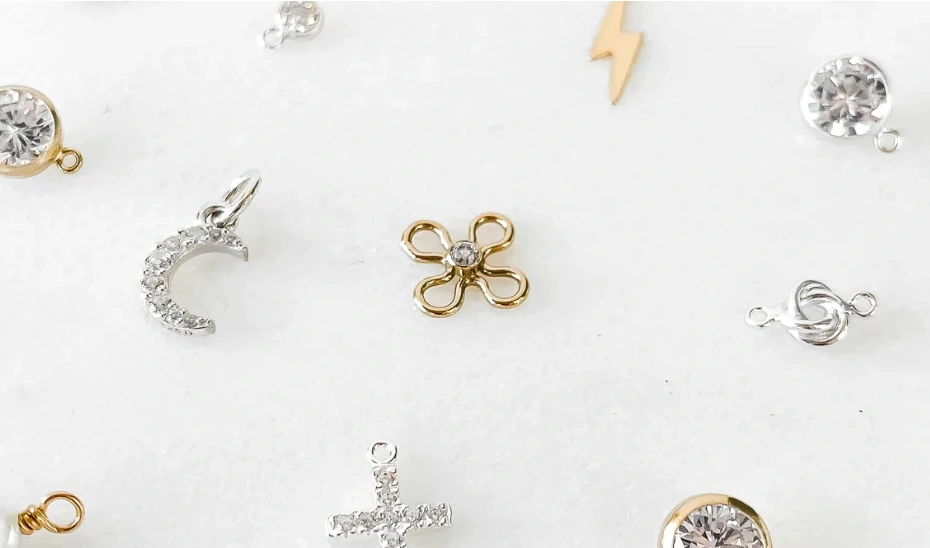 Jewelry Welding Agreements
We suggest having your customers sign an agreement understanding the risks of permanent jewelry. Overall, jewelry is not made to be worn all the time, so be sure to communicate the risks that come with this. Discoloration or tarnishing, the bracelets snapping off or getting damaged are all risks associated with wearing something all the time. Have a replacement or re-weld policy in place if this does happen, or if your customer needs to remove it themselves for any reason. It makes sure you and your customers are on the same page before welding, and there are no misunderstandings later on. You may choose to include a care card as well. This can talk about best cleaning practices, products to avoid, and more, to ensure your customers take the best care of their jewelry possible.
Have questions about what may or may not work for permanent jewelry? Reach out to us at service@halsteadbead.com and we'll be happy to help you figure out if a particular chain will work!
---
Check out these related articles:
Untangling Jewelry Chain: Tips, Tricks & More
Types of Jewelry Chain Link Styles