What is an Infinity Bracelet?
Infinity bracelets are also called permanent bracelets because you fuse the chain together around the customer's wrist to their exact size. There is no clasp on these bracelets! If a customer needs to take the metal off, they'll need to snip the connection and come back in for a reconnection if they'd like. These permanent bracelets have become a great experience outing for friend groups or couples to come in and get matching jewelry sets.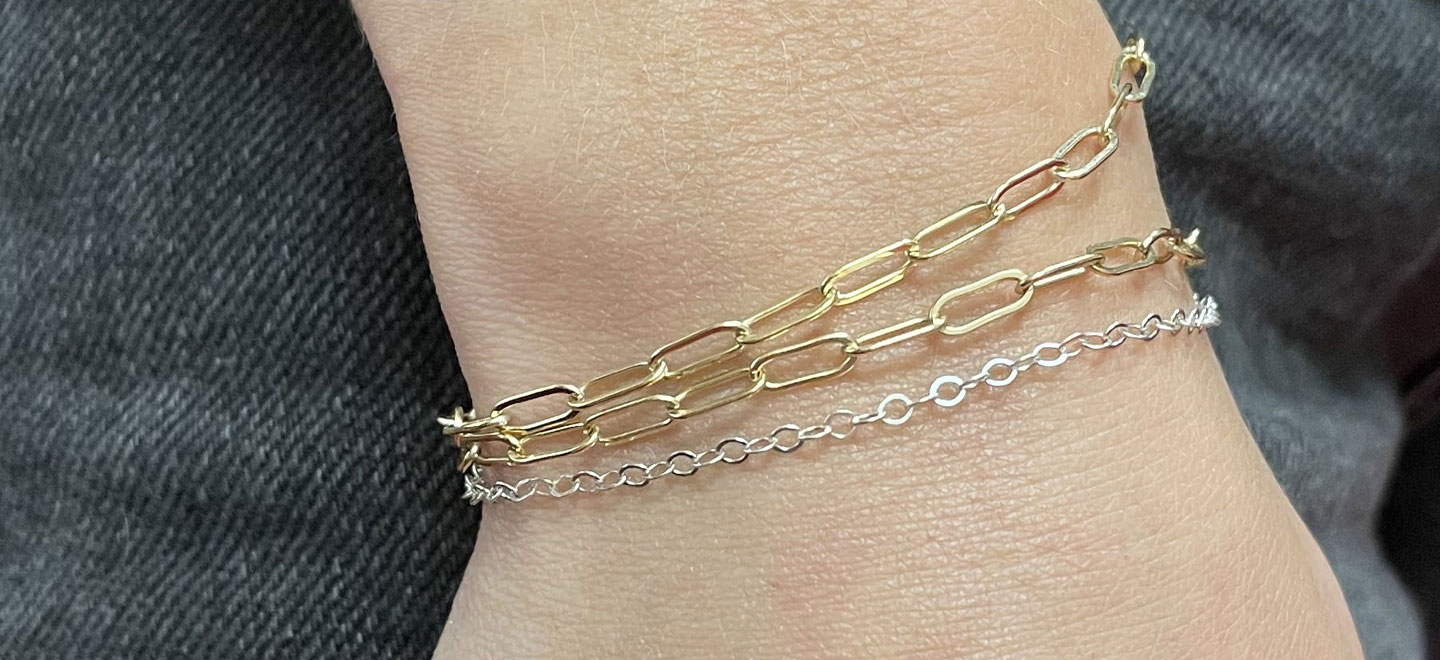 What Do You Need?
To offer this experience, you'll need to invest in a pulse arc welder. These are available from a variety of jewelry tool suppliers, including Pepe Tools. This welder releases a concentrated pulse of energy to heat up the metal on the chain.
Since these bracelets are meant to be permanent, you want to make sure you have high quality chain that can stand up to everyday wear without worrying about breakage or reactions on your customer's skin. However, you also want to stick with a thinner chain to avoid overheating the metal and burning the wrist. Some of our favorite options for this are:
How to Make a Permanent Bracelet
You'll want to measure the chain against your customer's wrist as close as possible without being too tight. The chain should be able to wiggle a little bit. Snip the chain. To create a more seamless look, try cutting the link of the chain to fuse together. Alternatively, you can slip a jump ring in and fuse that. Use your pulse arc welder to quickly and carefully fuse the metal together according to the welder's instructions and safety manual.
What You Should Know
If you use a gold-filled chain you will need to use a 14kt gold jump ring as the weld will alloy the gold-filled metal. As a style choice, you may like to use sterling silver jump rings as well. You should also pay close attention to the safety warnings associated with your pulse arc welder to ensure you and your customers do not get injured. Keep in mind that although it's possible to create a permanent necklace or anklet, by nature these may be more prone to breaking based on the location of the jewelry.
---
Check out these related articles:
Untangling Jewelry Chain: Tips, Tricks & More
Types of Jewelry Chain Link Styles