Simple sterling silver necklaces make great gift options for your customers, without much effort from you. Simply adding charms to a necklace chain or earrings can help build out your inventory for seasonal surges.
Managing jewelry inventory can be a challenge. Seasonal demand spikes can leave jewelry artists scrambling to produce work ahead of holidays or show events. Easy upsell items can help to fill in your selection gaps in a pinch. You may also find that they fill an important entry-level price point in your collection.
Why Add Charm Jewelry to Your Collection?
Charm jewelry is often a popular gift item for friends and loved ones, as well as for self-purchasers. It makes a great gift for a holiday or special occasion as well as the perfect souvenir in a tourist area. It's simple to add a charm that represents your area or a local attraction. Or if you're able to personalize the jewelry it will become a treasured reminder of your buyer's trip.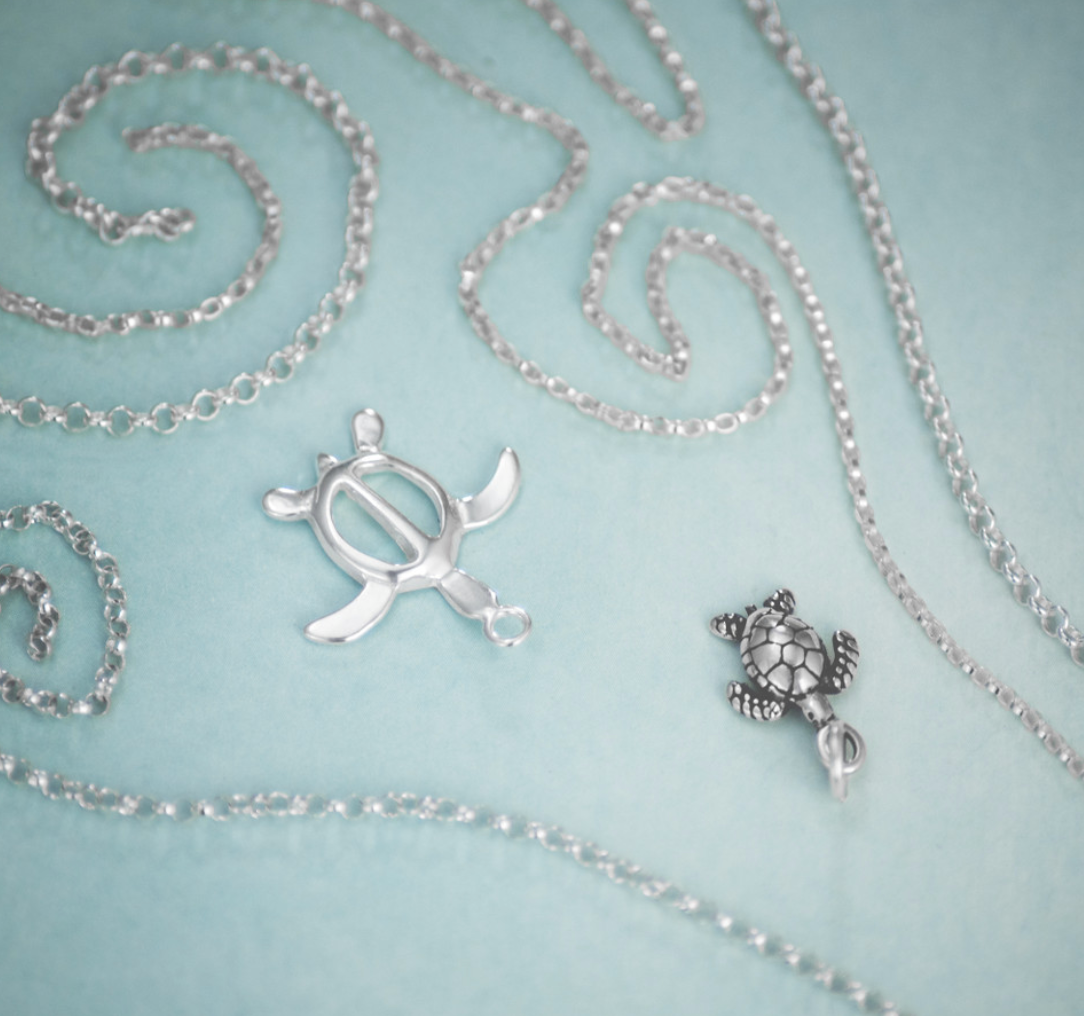 It's not expensive
Adding silver charm jewelry to your collection doesn't have to be expensive! Sterling silver is a high-quality precious metal that is relatively inexpensive. It's also a popular choice for customers for a variety of reasons:
Unlike other inexpensive options, sterling silver is hypoallergenic
It's durable enough for daily wear
Less likely to go out of style quickly
It's easy to care for
Perceived value is higher compared to costume jewelry
Since silver is a high-quality option, customers will know they can trust your item's reputation when they come back. It has also been a popular margin-booster in recent years for business owners, with margins well into 40% on a consistent basis.
Another option to consider is gold-filled charms. Gold-filled gives you the look and beauty of gold at a much lower price. It's also more durable than gold-plated due to its construction.
It makes a great upsell item
Simple charm jewelry is an ideal upsell item for your jewelry business. With a nice display rack, it can easily be placed near the POS system for all customers to easily see. Or, create a charm jewelry section on your website dedicated to these pieces. If you sell clothing, try showing the pieces of jewelry off with corresponding outfits on mannequins or tabletop displays. Jewelry also makes a great special offer item. For example, "Spend $75 and get a necklace for $15." The possibilities are endless. And since you're putting the jewelry together yourself, you can make the perfect pieces for your target customers.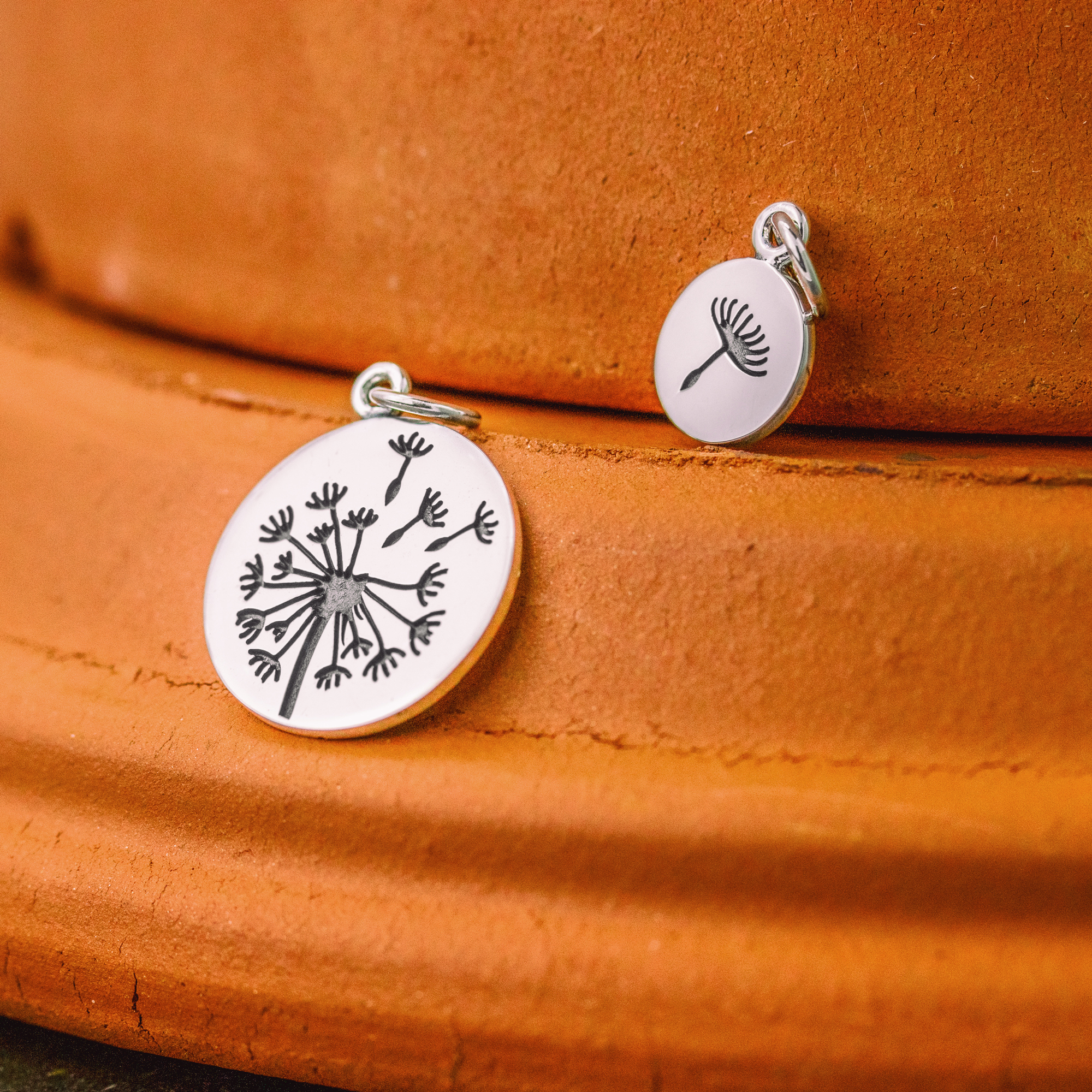 It's a low price point piece
If you set up your booth at a variety of shows, include charm jewelry as a low price option to attract customers as they walk by. Ideally your jewelry collection will have a variety of price points and charm jewelry is a great option for a low price point piece. New customers may want to experiment with a small piece before spending the money on one of your high-dollar items. Depending on the items and your pricing structure, these items can be an easy $25-$40 item that customers can pick up.
It's a low production-time piece
Since making charm jewelry is simple, it doesn't take long to churn out a lot of pieces. When you need a break from your complex jewelry making, slip a few charms on some chain and you're set! In no time at all you'll boost your available inventory and be able to make a decent profit off of each piece.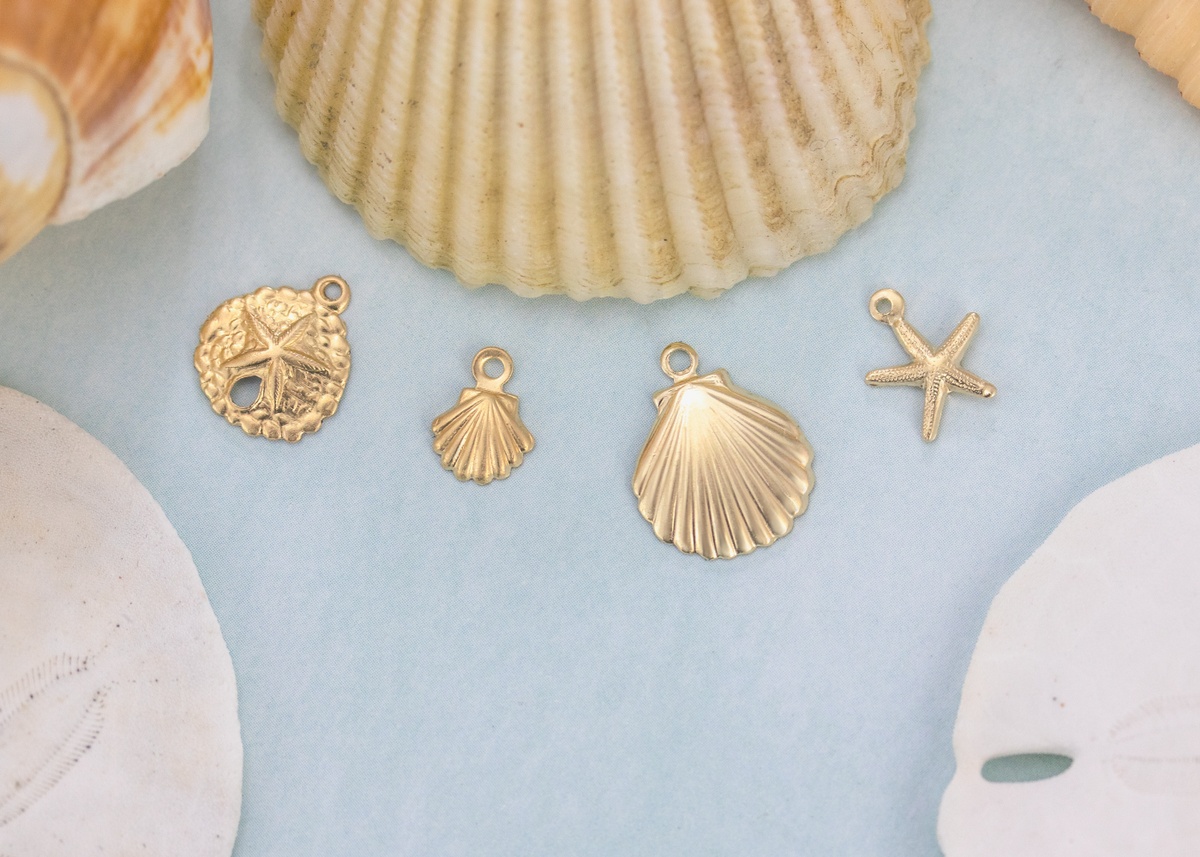 Popular Charm Necklace Options
There is a silver jewelry charm for almost any theme you can imagine. Does your collection appeal to animal lovers? Check out the pets and animals charm section to find a variety of animal charms, including select dog breeds and larger animals. We also have a selection of trendy llama and dog/cat mom charms! If you're hoping to hop onto the celestial and astrology trend, be sure to check out these themed charms. We have a variety of options from simple stars to a charm for every zodiac. Appeal to the hobby lovers, foodies and wanderlust travelers with charms to match their interests! Jewelry with words has also become popular, so be sure to browse our word charms or try handstamping to create even more options.
Celebrate the joys of nature with flower and tree charms or ocean and beach charms. These include varieties of the always popular tree of life image. Help your customers mark a special occasion with hearts & love themed charms. This selection includes any type of heart charm you can imagine from puffed up hearts to declarations of eternal love. Some customers may look to religion and spiritual guidance in times of need. Sometimes a token of this helps them feel more connected. Check out the religious charms we offer that can help bring comfort to your customers. If you cater to self-buying moms or family centric customers, you'll find a variety of family themed charms that includes ideas for the mamas we love.
Once you find the perfect themed charm for your jewelry, be sure to dress it up a bit! We have a variety of accent charms that can be added to any design or used on their own to create a fun or minimalistic design. You may also want to add a little touch of sparkle with gemstone charms. If you create family jewelry for moms, be sure to add birthstone charms to your available selection so a piece can be customized for each person.
Check out our selection today and add sterling silver charm necklaces to your collection!
You may also enjoy:
Ready-to-Wear Sterling Silver Jewelry for Your Retail Store
5 Tips for Making Hand Stamped Jewelry