14k Gold Findings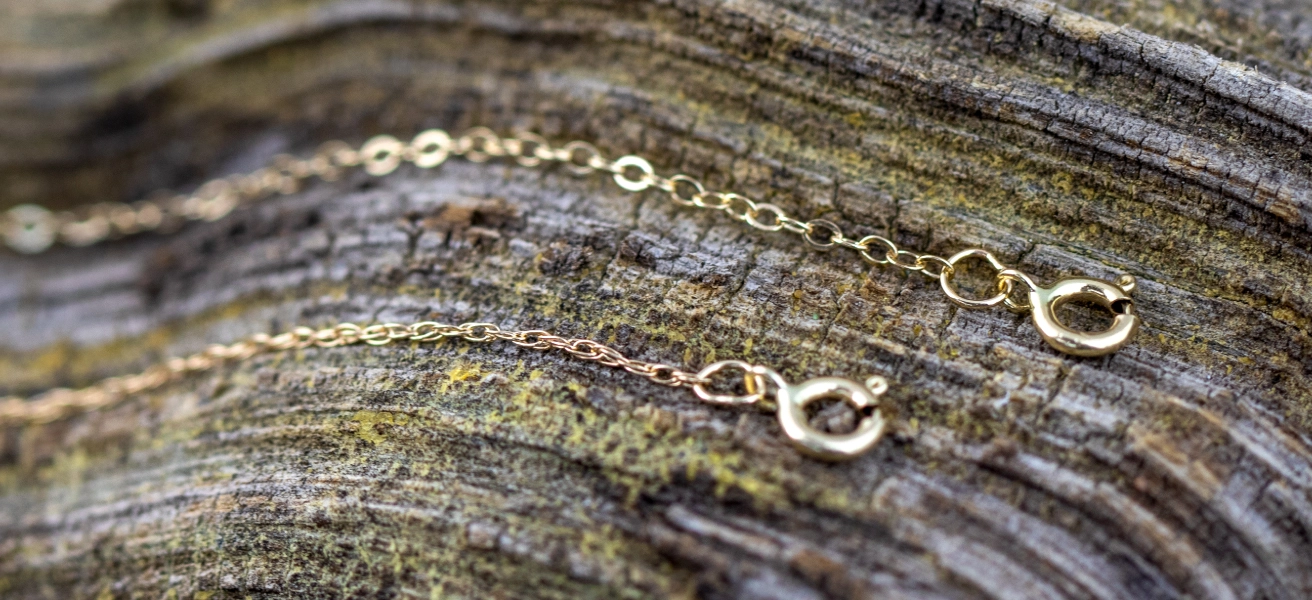 Add solid gold accents to your jewelry collection.
Many forms of gold material are used in jewelry making. In the United States, the standard is 14 karat gold. Pure gold is 24 karats, but it is too soft to be worn much and many people dislike its bright yellow color. Instead, pure gold is usually alloyed with other metals to make it harder, more affordable and to tone down the yellow. In the case of 14kt, the resulting alloy is 14 parts gold per 24 parts, making it 58.3% pure gold.
At Halstead, we offer a small selection of basic jewelry making materials in 14kt gold to complement our larger selection of sterling silver supplies. Adding 14kt jewelry findings to a piece can increase the perceived value of the finished product. It positions the item for higher price points and sales channels. Jewelry artists who identify themselves with sterling silver will sometimes add items to their collections with 14 karat gold accents as premium choices or upsells.

Over time, 14kt gold has been the most popular metal in the "fine jewelry" category. Traditionally, jewelers would craft pieces from one type of metal. Nowadays, it is increasingly common to see mixed metal designs that may include several different metals, stones and materials in a single finished jewelry item.
Finished jewelry pieces should be stamped 14kt somewhere on the item, but only if the piece is made entirely from metal components that are solid 14kt gold. All individual findings are not required to be stamped individually since that could detract from the appearance of the jewelry and small parts often lack the surface area for placing discrete quality marks.
Shop our selection of 14kt gold jewelry supplies.
Solid gold alloys should not be confused with gold-plated and gold-filled alternatives. There is a place in the market for all these materials, but they are significantly different. Visit our gold-filled information page to learn more about this lower priced substitute and how to clearly describe it to your clients for full disclosure.
Wholesale jewelry supplies are priced each day based on commodity markets. It works much like the price of gasoline at the pump. The exact price each day is updated based on supply and demand for the raw material on global exchanges. Gold and silver metals markets work the same way. Read more about how we establish market-based pricing each day.

Related Blogs
Check out our educational articles related to solid gold & other gold metal options
View all blogs