20 gauge Red Brass Dead Soft Round Wire. 22.86ft/ozt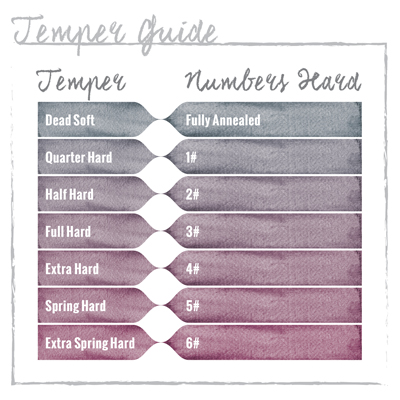 Material: Brass
Nation Of Origin: United States
Finish: Bright
Manufacturing Method: Machine Made
Anti Tarnish: No
Flags: Clearance Items
Tariff Code: 7409.21.00
Weight: 1 Ounce

Notes: 1ozt minimum, dead soft. Red Brass (alloy #230): strong, corrosion resistant, and polishes easily. Its chemical composition is: Copper (Cu) 84%, Zinc (Zn) 15%, Iron (Fe) 0.05%, and Lead (Pb) 0.05%. It is a red colored brass because of the high copper content.
from Amber Martin (one year ago)

I love working with this wire! As always, Halstead has quality materials that I can trust, and customer service is superior!