SW16H
Sterling Silver 16 Gauge, .051 inch - 7.5ft/ozt Round Half Hard Jewelry Wire (100% Recycled Silver)
Calculating...
$47.50
Sold as 1 OZt Units
| Qty | Price |
| --- | --- |
| 1 | $47.50 |
| 5 | $230.37 |
| 10 | $453.62 |
Specifications:
Sterling Silver 16 Gauge, .051 inch - 7.5ft/ozt Round Half Hard Jewelry Wire (100% Recycled Silver)
That's a Wrap! Whether you're looking at your own "Dailies" for the Jewelry Role you are Starring In, or if you're behind the scenes as the Producer, the SW16H – Sterling Silver 16 Gauge – Round Half Hard Wire – 7.5 feet in a Troy OZt. 100% Recycled Sterling is a perfect Wrap for your Designing Rushes. Create your own Chorus Line of beauties! "Lights! Camera! And, ACTION!"
Made from 100% post-consumer recycled silver material. Sustainable silver raw material for your jewelry collection.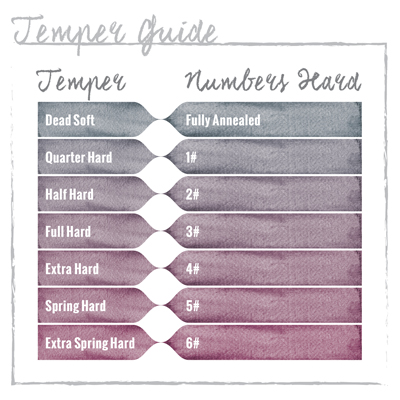 Material: Sterling Silver
Nation Of Origin: United States
Finish: Bright
Manufacturing Method: Machine Made
Anti Tarnish: No

Tariff Code: 7113.11.5000
Weight: 1 Ounce

Notes: 2# hard You can combine fine silver and sterling silver jewelry wire and sheet items sold by the ounce to reach quantity break levels for mill products. Most styles come in coils of approximately 9 inches in diameter. Please expect plus or minus 10% weight on orders over 1ozt or plus or minus 0.10 ounces on smaller quantities since cutting wire coils is tough to pinpoint.
You May Also Like:
Recently Viewed: