Understanding jewelry tools and what each one does can be overwhelming. In this article, we help you navigate through the popular jewelry finishes and the tool attachments you'll need to create them.
Jewelry finishing is an important step in the overall look and feel of your piece. To me, it is as important as the design process itself. However, many jewelers that are just starting out may not realize that there are multiple ways to finish your jewelry pieces or are unsure of where to start. As you start to understand and implement new finishing techniques, you'll grow as a jewelry designer.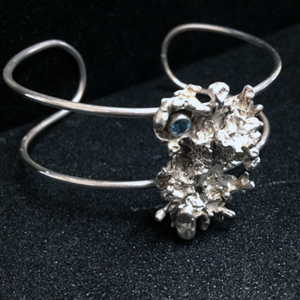 Essential Tools for Polishing
Finishing is grueling as you work to get a piece just right, especially if you're working toward a mirror finish. There are a few jewelry tools, however, that can help quicken your finishing time, which is crucial especially if you are working on production pieces. Many of these tools can have jewelry finishing effects on a piece in mere minutes.
The tools listed below will save you valuable time while creating jewelry. Here are the top 3 jewelry tools you may want to consider in the near future.
Jewelry Tumbler
After sanding, place your pieces of jewelry in a tumbler and literally walk away. You can tumble for minutes, hours and even overnight to create beautiful, high-polished, mirror finishes on your pieces. There are no attachments to buy and the only supplies you need are the burnishing compound and steel shot.
Bench Polisher
Sanding and polishing are achieved quickly on a bench polisher! With two spindles on either side, you can have an abrasive wheel on one spindle and a polishing wheel on the other. Change your buffs between high polish or satin finishes.
Flex Shaft
The number one tool at a jewelry bench is a flex shaft. You can drill, shape, sand, and polish with this multi-functional tool. With the right attachments, you can create an array of jewelry finishing effects.
---
Jewelry Tool Attachments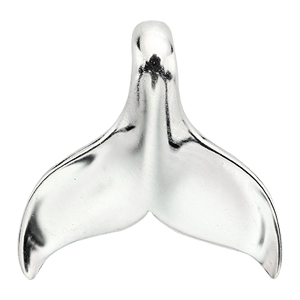 Mirror Finish
A high polish finish which can take a while to achieve by hand. Let these jewelry tool attachments make life easier.
Jewelry Tumbler
| | | |
| --- | --- | --- |
| | | Steel Shot with ShineBrite Burnishing Compound creates a high polish, mirror finish. |
Bench Polisher
| | | |
| --- | --- | --- |
| 100% Muslin Cotton buff with Zip Compound can place a high polish on jewelry metals and even stones. | | |
Flex Shaft



3M Light Green Radial Bristle Disk - no compounds needed.

Felt Bobs - these do require compounds.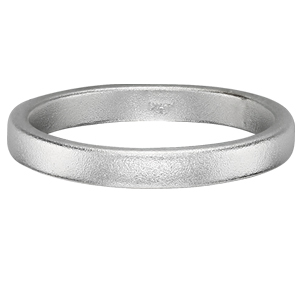 Satin Finish
A satin finish is created by placing tiny scratches on the surface by using brushes, abrasives or chemically alternating the material. This jewelry finish creates a non-reflective surface with a dull, soft glow. Using either a bench polisher or flex shaft, these tools can quickly create satin finishing effects on your jewelry pieces.
Bench Polisher
| | | |
| --- | --- | --- |
| | Red Aluminum Oxide - fine satin finish | |
| | Red Aluminum Oxide - very fine satin finish | |
| | Gray Silicon Carbide - ultra fine satin finish | |
Flex Shaft
| | |
| --- | --- |
| Flexible Satin Finishing Wheel - it's a good idea to use long sleeves and an apron, the bristles break off and are quite sharp. | |
---
Bench Polisher Chart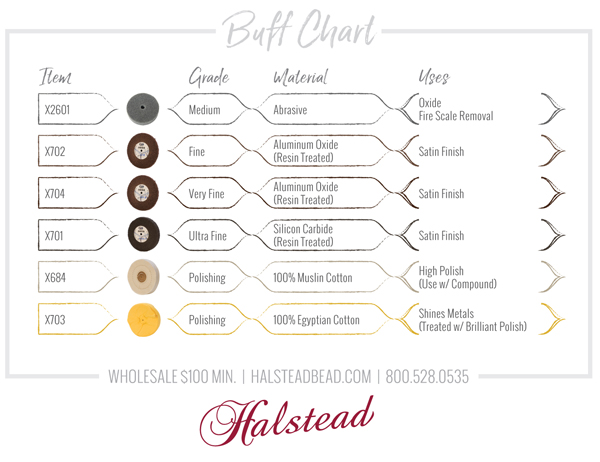 ---
Additional Jewelry Finishing Effects
Between texturing patterns, patinas and tools, unfortunately, there are just too many effects to list them all here. Using found objects (such as leaves or even paper towels) can create a texture, but so can a texturing hammer with multiple faces. However, I'd like to cover a few more popular finishing effects here.
Hammered
Hammered finishes can be lightly struck or heavy handed, and by changing these you can really alter hammered finishes. While ball pein hammers produce a dimpled look, a cross pein hammer produces lines. There are also texturing hammers that have different patterns using interchangeable heads.
Engraving
By using ball burs you can create several texturing effects from pitted to cross-hatched lines. These are fun to make if you have a burr lying around and a scrap of copper sheet.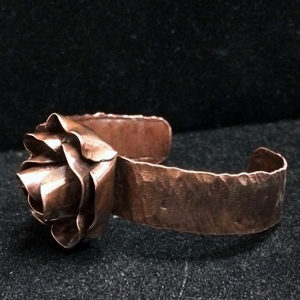 Patinas
Look up patina recipes, there are dozens of recipes that can give a wide array of colors to finished pieces. These recipes are fantastic and delving into patinas opens up a fascinating world of colors especially to copper items.
Brushed
For the scratched, brushed look there are several tools that can be used. From wire brushes on a flex shaft to sandpaper. These tools can be used to create light to deep scratches on your finished piece.
Sandblasted
Since there are several different types of media used for sandblasting the effects vary, but it does leave an even finish across the entire piece. To achieve this look, media is shot at the jewelry piece with a lot of force by using a sandblasting machine. The good news about sandblasting is that it can reach into the smallest of spaces, however, I've only seen one studio that's actually had one.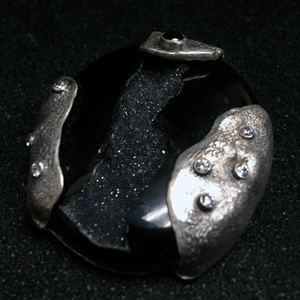 Torch Effects
The process of reticulation is produced with a torch. The top layer on your piece is heated to the point of actually shifting and changing shape. With practice, you can make patterns, ripples, waves, and many other textured shapes.
---
Flex Shaft Attachments Video
Safety Notice:
Safety is #1. Whenever you use polishing compounds make sure that you are wearing a mask and you are in a well ventilated area. The dust particles are dangerous if inhaled.
---
Keep Reading!
Metal Surface Finishes on Manufactured Findings
6 Tips for using Liver of Sulfur
Popular Cleaning and Polishing Flex Shaft Attachments Used at Your Jewelry Bench
Got questions? Email our studio coordinator at studio@halsteadbead.com. We'd love to hear from you. Sorry, studio support is not available by phone. Emails only please.