A bench polisher is indispensable in a jewelry studio! Find out why, with this guide to jewelry bench polishing and attachments.
Have you ever had the opportunity to use a jewelry bench polisher? If so, you know how handy they are at saving you precious time while polishing. If not, you'll be amazed when you first use one. We have one in our Halstead studio, and other than the flex shaft, it's the second most used jewelry tool and here's why.
Jewelry Bench Polisher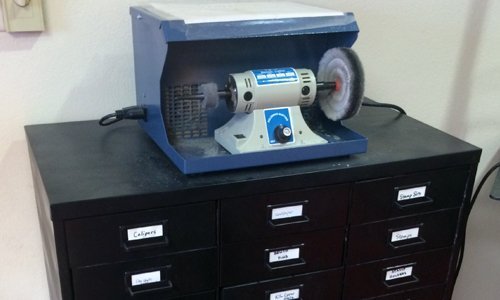 A bench polisher can tackle the hardest jobs quickly and easily. Use the abrasive wheels to clean your jewelry pieces in half the time it takes with hand tools. These sanding buffs remove firescale, oxidization, and solder in no time at all. Plus, you can also move from sanding to finishing without changing out your attachments, so it's a seamless transition if you're in a rush. In addition, if you love satin finishes, there are multiple attachments for this, too.
Mini Bench Polisher Specs
Size
One of the wonderful things about the mini jewelry bench polisher is that it's so small it can fit on almost any benchtop in your studio. From spindle-to-spindle, it comes in at just 13in long and has a small 5in base at the bottom. You will want to screw it onto the benchtop, so be sure you find a permanent location for it!
Speed
Adjust the speed from 1,800 to 7,500 rpm's, to whip through those jobs. Polishing compounds work by heating up the metal, so turn up the speed for mirror finishes and leave it slow, if you're simply deburring.
Set-up
In our in-house studio, we've set-up the bench polisher to have the abrasive buff on the left and the polishing buff on the right. The order of the buffs allows us to smoothly transition from cleaning to polishing. The only time we change one out is when we replace the muslin buff with one of our satin finish buffs.
Polishing Attachments
The mini jewelry bench polisher can also handle any standard wheel or buff attachments that are up to 4 inches. Below is a chart of bench polisher attachments: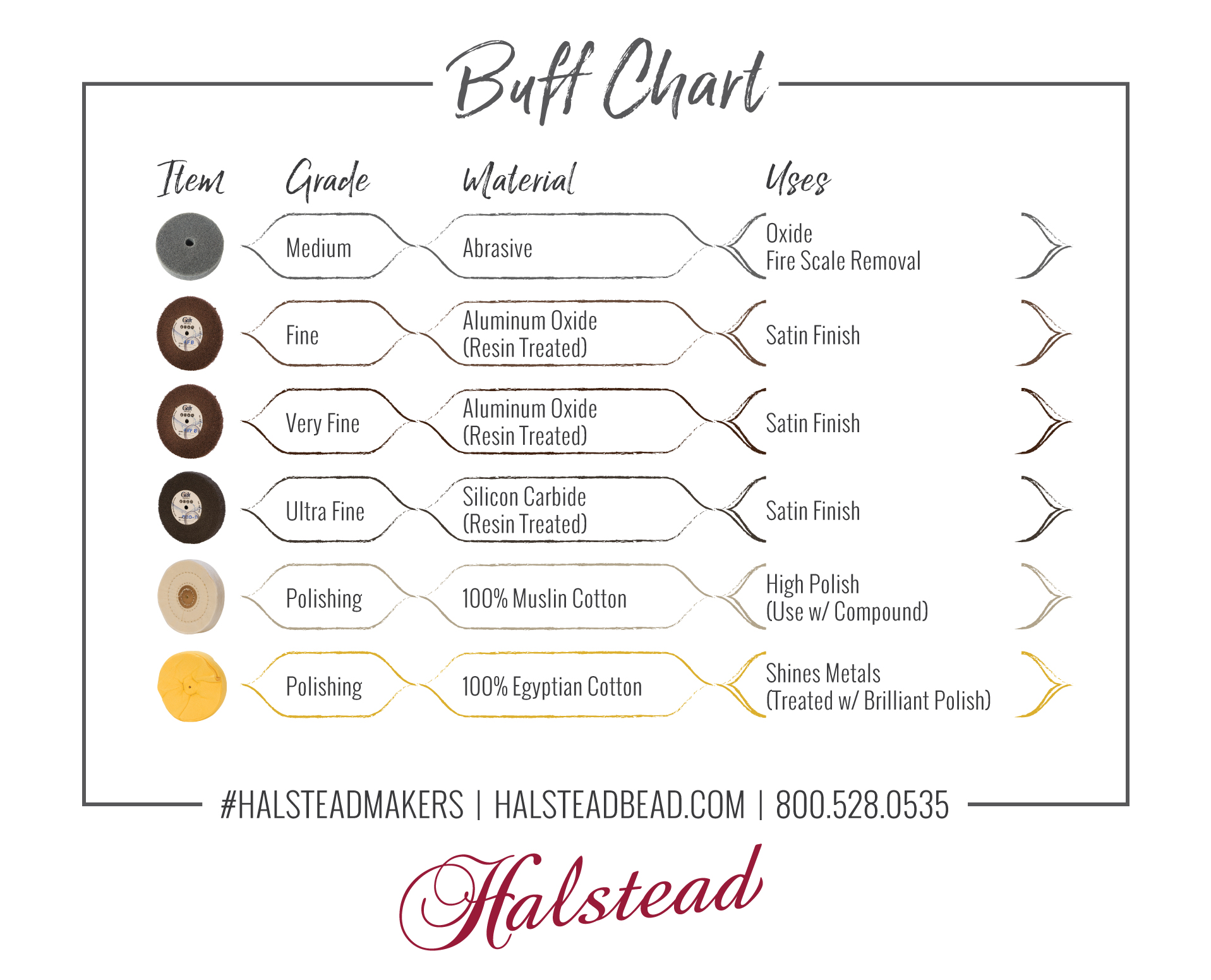 Watch the Jewelry Bench Polisher in Action!
For more information on the polisher, including maintenance, attachment information and more, watch the video below. At the 9 minute mark, I demonstrate removing liver of sulfur and firescale and then I show how easily you can achieve a mirror finish.
Compounds & More
If you've watched the video, you'll see that I've used additional polishing products besides the ones shown above. These are optional polishing jewelry tools, but we use them in our studio either for safety reasons or because we love the results.
Zip Buffing Compound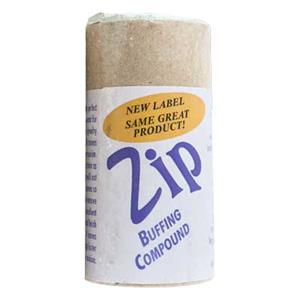 We use Zip Buffing Compound for all of our jewelry bench polishing. It leaves a bright mirror finish on silver, copper and even stones. Just add a tiny amount to the Muslin Buff. This tube should last you for years!
Hardwood Ring Clamp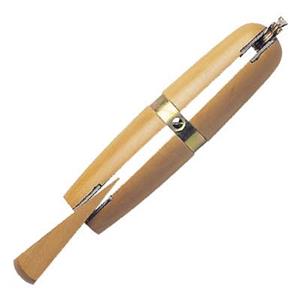 The hardwood ring clamp holds your pieces securely while you buff them on the bench polisher. Pieces get very hot during the buffing process and a ring clamp keeps that heat off of your fingers, so you can stick with the task at hand. Make sure you push the wedge in tightly before using!
Polishing Gizmo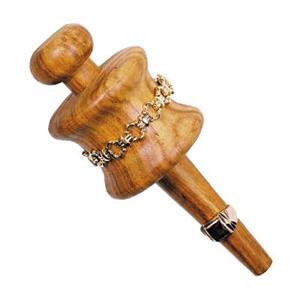 One of the first rules you'll learn regarding rotary tools is never to use them on a chain. However, with the polishing gizmo, you can! Wrap the chain or bracelet around the gizmo, and safely polish it on a flex shaft or bench polisher. The small end of the gizmo is for polishing rings. What an inventive jewelry polishing tool!
Safety is #1
Bench polishers are motorized tools that can run up to 7,500 RPM. Safety is critical when running a machine like this, so if you have long hair tie it back. Also, protect your eyes with safety glasses and your fingertips with work gloves or finger tape. The metal gets hot, very quickly!
One other thing to consider is how messy it gets. You'll want to wear a dust mask to protect your lungs from the particles and keep it in a well-ventilated area.
Additional Articles of Interest:
Jewelry Studio Organization Tips
New Jeweler's Guide to the Bench Pin
Jewelry Studio Safety First. Fashion Second.
What Is A Flex Shaft - Why Jewelers Can't Work Without This Tool
Popular Cleaning and Polishing Flex Shaft Attachments Used at Your Jewelry Bench