We love it when our customers refer Halstead to friends in the jewelry business because that means we're on the right track.
We love it when our jewelry supply customers refer Halstead to friends in the business because that means we're on the right track. It's our goal to become your #1 source for jewelry supplies online. We know our job is to make sourcing fast, easy and reliable so you can focus on what you love to do: make jewelry. Here are the top three reasons our customers refer us.
Fast Turnaround
Customers rave about our service speed. FedEx orders finalized before noon MST will almost always be shipped the same day. USPS Mail shipments generally ship within one business day. During busy seasons, we will prioritize air delivery packages, but even economy packages will go out within one day.
Customer Pam F. says, "Halstead has all of the standard items you need in the studio, but also offers lots of unique items you'll not find anywhere else. Their customer service team is exceptionally friendly and helpful and they typically ship the same day! Who could ask for more?"
If we cannot get in touch with you or if we have a question about your order, it will delay your shipment. Please provide valid phone, text and email information with your orders we can reach out and resolve any issues as quickly as possible.
Personal Service
We pride ourselves on offering personalized care. Our customer service team is on-hand 7am-4pm MST to answer your questions via phone, text, chat or email. We like to call them our jewelry detectives because they're experts at listening to problems and tracking down answers.
"I am very happy with the products I received yesterday. I had some problems with French customs but one of your Customer Service Representatives did everything she could to help and I never felt alone dealing with the problems. I like the human side of Halstead and the fact that it is a small family-run business like mine. It felt like I was ordering from the shop around the corner when we are in fact 5000 miles away! I am looking forward to ordering again." - Angelique P.
Our service specialists are pros at logistics challenges. They are also pretty good at jewelry making. Every single employee at Halstead takes classes on design and metalsmithing in our employee teaching studio. We believe that hands-on experience is vital to understanding products and the challenges that our customers face in the jewelry studio. This major investment in our team's training and commitment to service excellence is unique among jewelry supply companies.
We welcome your questions because it gives us a chance to get to know you and your business. We love seeing you on Facebook and Instagram, too, and learning more about what you do so we can serve you even better.
We Get It
As a family-owned business, we know the value of hard work, loyalty and integrity. We understand the balancing act that's required to sustain a career made from your own hands. After over 40 years and two generations in the trade, we have learned to think in decades and build relationships for the long-term.
"I have been incredibly pleased with everything from Halstead! I'm a small business customer, with the emphasis on the small, but I feel like I matter to you guys and that's nice ... and rare. I am planning to have a little section dedicated to your awesome components and chain in my shop when they come in. Many of my customers like to know that they're supporting businesses that are 'likeminded' when it comes to customer service, small businesses, etc." - Brandy B.
We appreciate your referrals so much and the trust you place in us as your source for jewelry supplies online. Read Halstead Reviews & Testimonials for more insights from customers who have already made the switch to Halstead. Thank you for shopping with us. We're grateful for your business.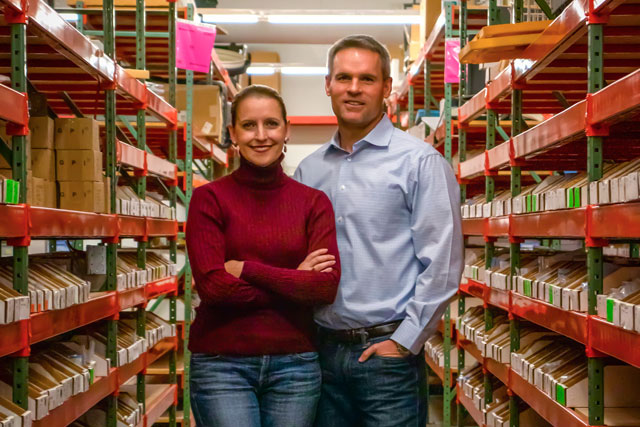 ---
Have more questions about Halstead service? Read these other articles:
Top 3 Questions from New Customers
Out of Stock? Let Us Help You! Halstead FAQs
Top 9 Things We Love About Working at Halstead