The Craft School experience is designed to be a brief stay at a retreat campus where serious artists can explore a craft while enjoying a beautiful place and the company of like-minded peers.
Traditional Craft Schools are dotted around the country. These schools do not offer traditional degrees or certifications. Instead, they have impressive studio facilities and programming designed for a broad range of adult learners. They exist to build skills, appreciation, and community. Each school is unique in its own right but they all share common features that define the Craft School model.
What is a Craft School?
Craft Schools are designed to be immersive creative experiences for budding artists or professional masters. Facilities have fixed locations where most have been operating for decades or longer. They provide simple, on-site accommodations in cabins, lodges, or dormitories. Usually, communal meals are part of the experience to facilitate bonding and collaboration among visitors.
All craft schools take pride in building community within each field and across makers working in different mediums. Most schools offer artist residencies and/or administrative internships to foster career development in the community.
Nature plays a large role in the craft school experience as students are given the opportunity to escape from the pressures of daily life and technology. Campuses are located in rural or remote locations on large grounds that integrate into the surrounding landscape. Participants are encouraged to reconnect with nature to find inspiration.
What Classes are Available at Craft Schools?
Programing varies from school to school but all cater to at least a handful of creative disciplines. Workshops are scheduled as weekends, week-long, or multi-week retreat segments where participants can dig deeply into a technique to explore a skill set. Usually, a range of subject levels is offered, from basic introductions to master-level workshops.
Looking to get away from it all and feed your creative spirit? One of these destinations may be just what you are looking for. Our list includes craft schools that meet all the aforementioned criteria and offer jewelry metals programming on a regular basis. Click on the name headers to visit school websites directly.
Closest major city: Pittsburgh, PA
Season: May - September
Metals Director: Travis Winters
Program Areas: Blacksmithing, Ceramics, Glass, Metals & Jewelry, Painting & Drawing, and other Special Topic areas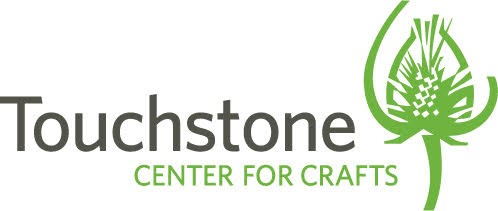 Touchstone is known among metalsmiths for its blacksmithing facilities. They have a world-class forge, with 12 complete forging stations plus an instructor forge station. Touchstone's small metals studio can accommodate 12 students plus an instructor. One of its most beloved features is the outdoor brick pizza oven where guests gather during their time on campus. Visitors can enjoy the beauty of the Ohiopyle area's leafy woods and rushing rivers. Frank Lloyd Wright's masterpiece Fallingwater is just 14 miles away and another of his creations, Kentucky Knob, is even closer. The jewelry community enjoys an annual symposium event held at Touchstone each fall, The Alchemist Picnic hosted by Wayne Werner. This regional event attracts members from the jewelry community of nearby Pittsburgh as well as others from around the country.
Closest major city: Boston, MA (2 hours), Hartford, CT (2 hours), Albany, NY (2 hours)
Season: May – October
Metals Director: Miriam Cody
Program Areas: Metalsmithing & Jewelry, Welded Metal Sculpture, Clay, Glass (stained, fused, glassblowing, flamework), Fiber & Baskets, Wood, 2D & Mixed Media, Mosaics.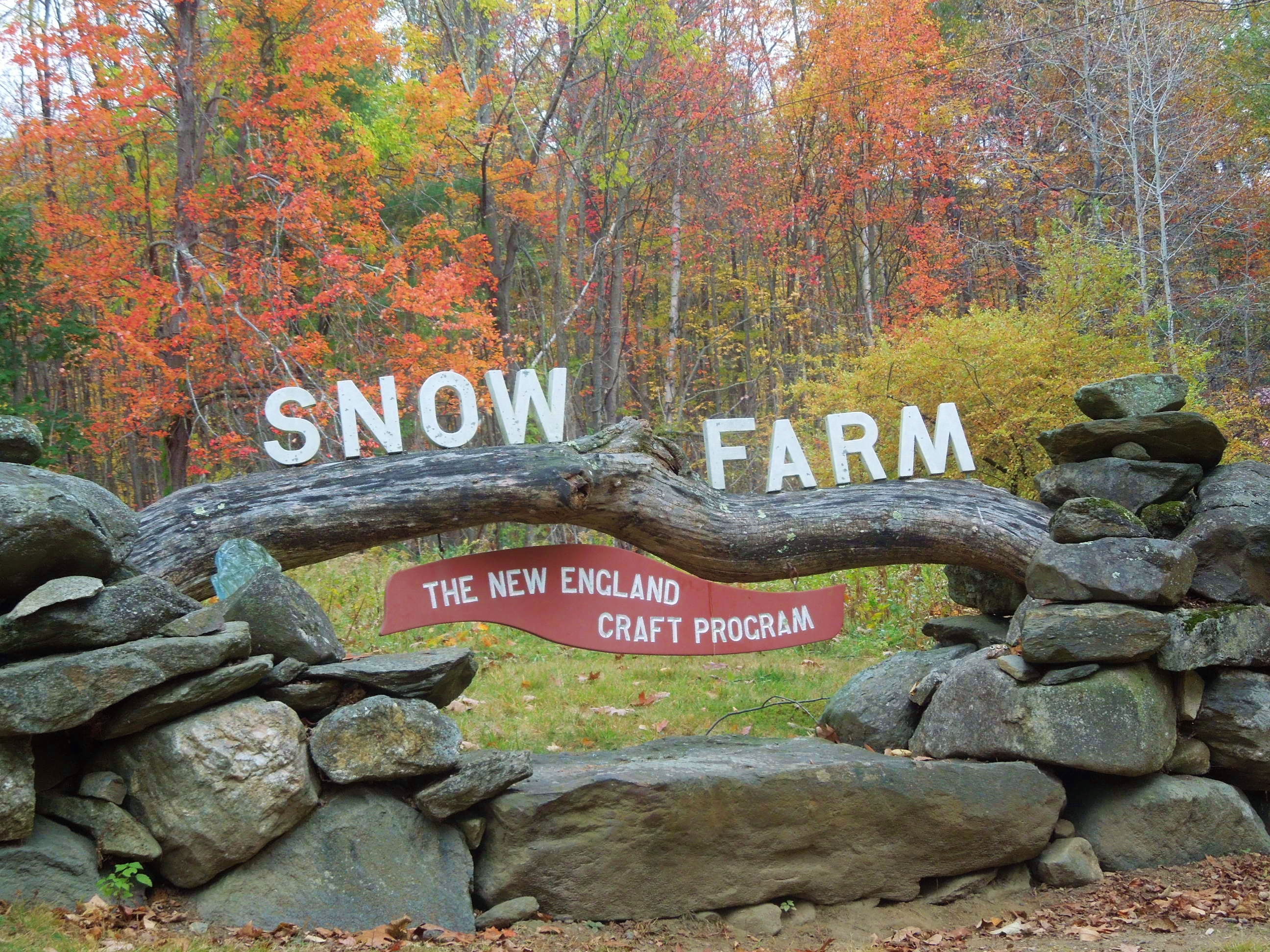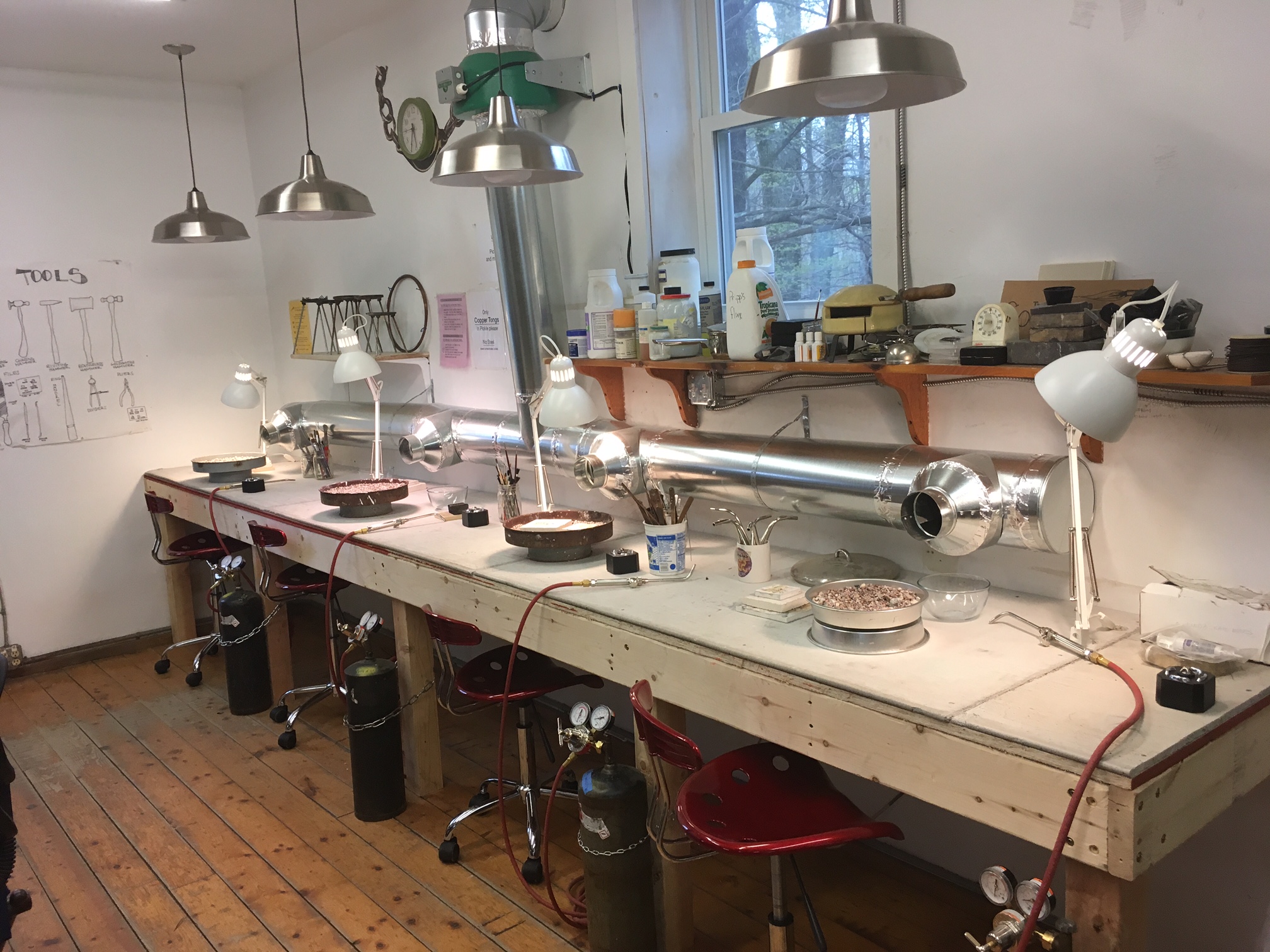 Snow Farm Campus & Metals Studio
Snow Farm offers workshops that introduce people to the art and craft of metalsmithing and jewelry making, as well as workshops in more advanced techniques and skill-building. They also have a work/study program that runs in 7-week sessions throughout the year. Snow Farm is located on a 50-acre historic New England Farm, nestled in the foothills of the Berkshire Mountains. Their fully-equipped metals studio was once a small barn on the dairy farm. Today it houses workstations for eight students with individual task lighting and storage for tools. Additionally, they have four state-of-the-art soldering stations with Smith torches, two flex shaft stations, a finishing station, three kilns, and a wide assortment of additional equipment, tools, and materials.
Closest major city: Knoxville, TN (1 hour) Asheville, NC (2 hours)
Program Director: Nick DeFord
Season: Workshops Summer & Fall, Community Classes Winter & Spring
Program Areas: Metals, Glass, Pottery, Handbuilding, Drawing, Painting, Fibers, Textiles, Woodworking, and Woodturning.
Jewelry Casting at Arrowmont with Emily Cobb
Enroll at Arrowmont to be immersed in art – away from the pressures and responsibilities of daily life. Partnered with exceptional instructors and quality instruction, the housing, meals, evening programs, and access to well-equipped studios provide an environment for stimulation and inspiration. Arrowmont is located on a 13-acre wooded hillside in downtown Gatlinburg, Tennessee at the edge of Great Smoky Mountains National Park. They offer a secluded retreat experience with access to a busy tourist center. Arrowmont offers an artist in residence program. It is an 11-month residency program that invites 5 artists of varying media backgrounds to participate. The residency typically chooses one metal/jewelry participant. They provide the residents with housing, a private studio, a monthly stipend, a gallery, and professional development opportunities. Arrowmont also offers an invitational limited residency each year called Pentaculum, with media-specific coordinators who bring artists to campus for a week of collaboration and work, rather than instruction.
Closest major city: Asheville, NC
Metals Coordinator: Nadia Massoud
Season: Spring, Summer, and Fall. 8-week concentrations & 1-week workshops in the Fall and Spring, 2-week workshops in the Summer.
Program Areas: Books & Paper, Clay, Drawing & Painting, Hot Glass & Flameworking, Iron, Metals, Photography, Printmaking & Letterpress, Textiles and Wood.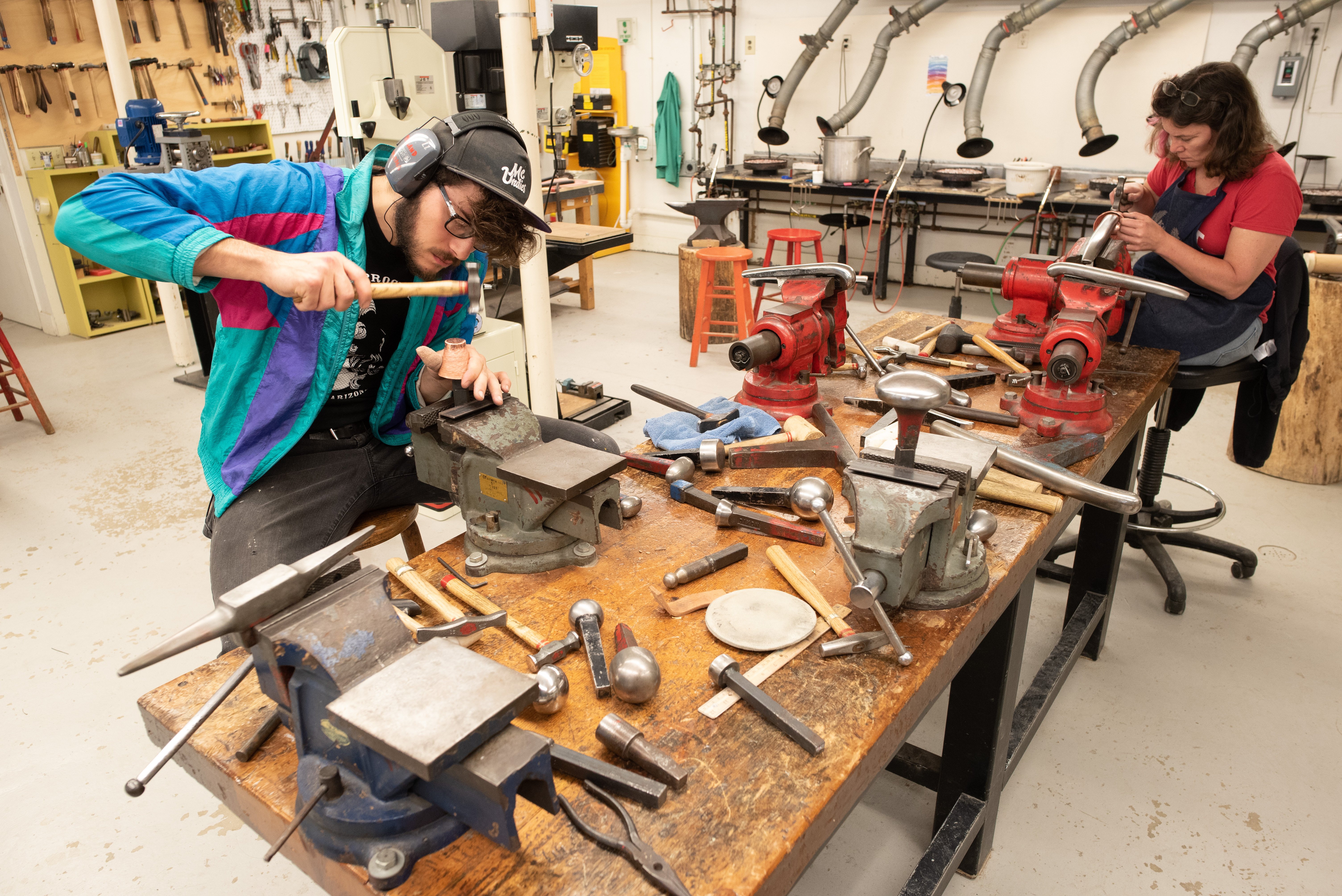 Metals Studio at Penland
Penland is known for attracting high caliber artists/educators who provide relevant programming in topics from jewelry design and metal fabrication to mixed media sculpture and everything in between. Located in North Carolina's beautiful Blue Ridge Mountains, the campus features several hiking trails, and porches across campus offer breathtaking views of the mountains.
Penland has two metals studios, Upper and Lower Metals. Both studios feature soldering stations and a wide selection of hand tools. Upper Metals houses enameling and casting equipment, including a J-2R Neutec vacuum casting machine. Lower metals supports forming and raising workshops, with a wide array of raising stakes. The studios are well equipped for fabrication, casting, enameling, hollowware, etching, and finishing for jewelry and small objects. Annually they host a show entitled WEAR: Contemporary Jewelers from early August to Early September. The WEAR collection includes work by exceptionally talented artists with a range of aesthetic sensibilities. Penland also offers three residency programs that are open to artists in a variety of media, including metals and jewelry. They have the three-year Resident Artist Program, the two-year Core Fellowship, and the Winter Residency.
Closest major city: New York City
Metals Director: Jacob Brown
Season: 7 months
Program Areas: Blacksmithing, Ceramics, Fine Metals, Woodworking, Fiber/Textiles, Photography, Printmaking, Glass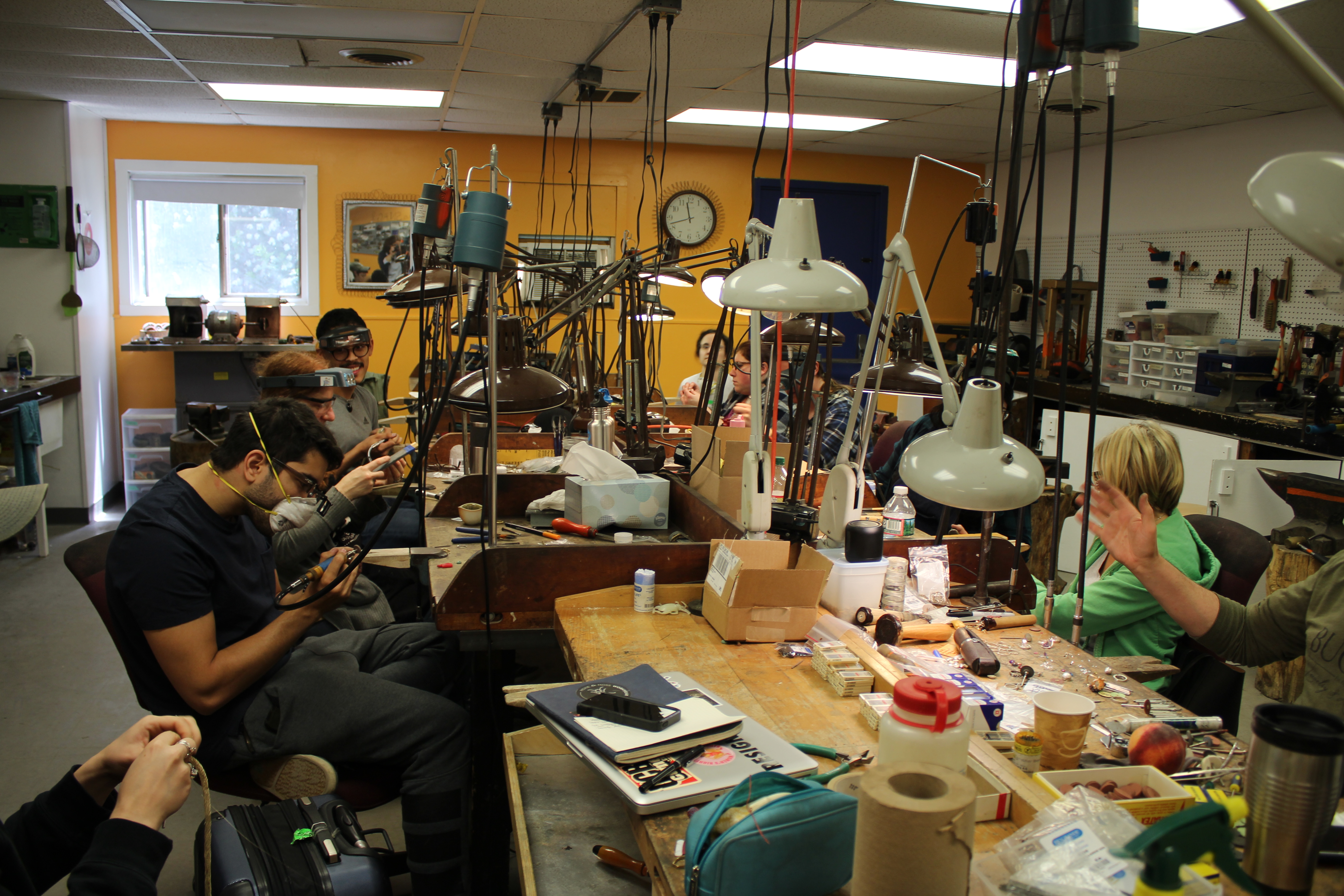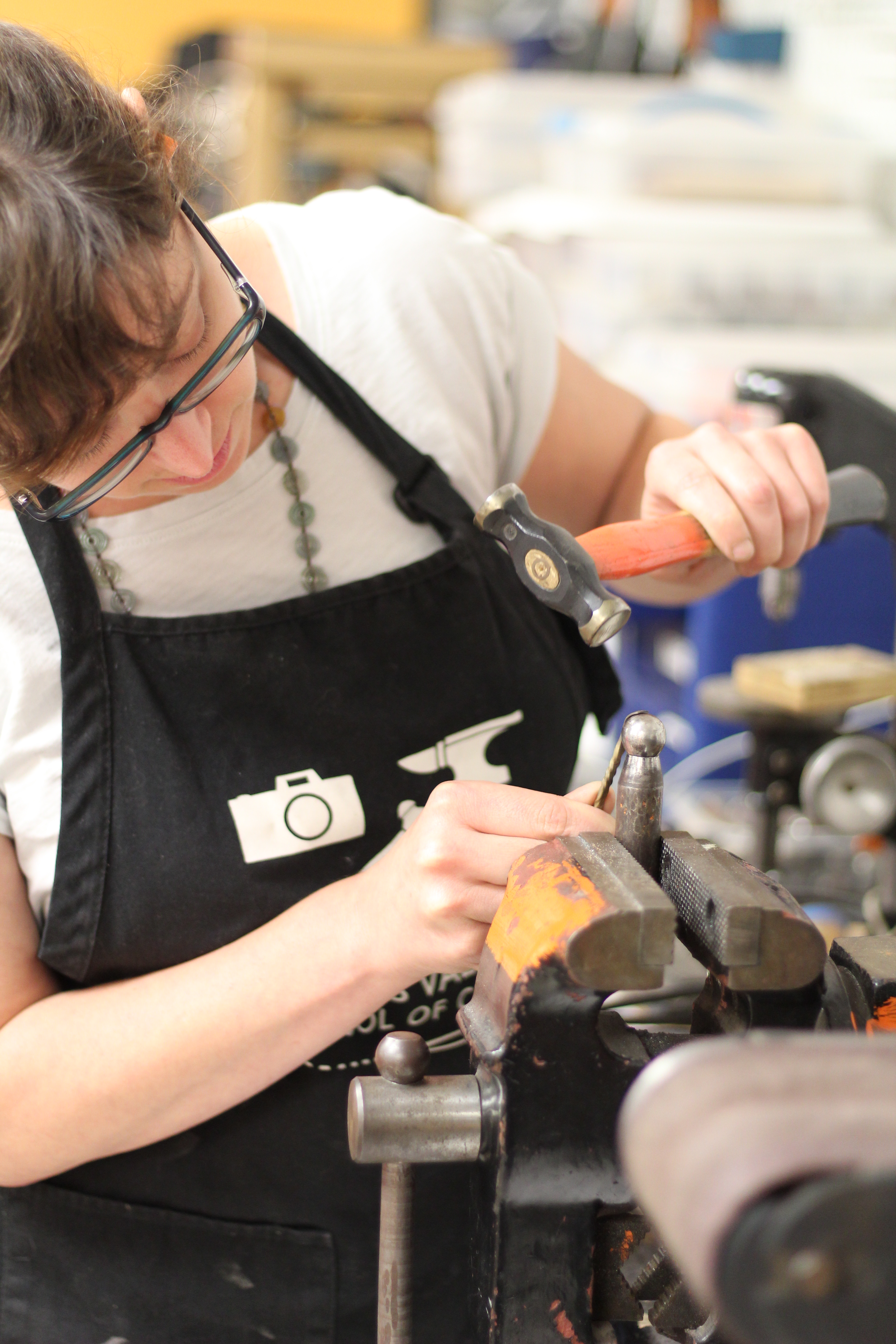 Peter's Valley Metals Studio
Peters Valley's fine metals studio has twelve jeweler's benches, polishing stations, rotary flex shaft tools at every station, enameling, soldering, casting equipment, hydraulic presses, anvils, raising and forming tools and equipment, a plethora of hand tools and rolling mills. They also have a fully equipped blacksmithing studio with 9 coal forges, 3 gas forges, two power hammers, a huge array of hand tools, grinders, torches, welders, anvils and metal cutting tools. They are located in the Delaware Water Gap National Recreation area, near many hiking trails, waterfalls and of course the Delaware River. Peters Valley offers weekend and week-long immersive hands-on workshops with a different teaching artist each week. Offering beginning, intermediate to advanced level topics one from introductory to jewelry making to specialized stone setting, casting, how to make mechanisms, holloware, chasing and reppouse, enameling and more.
Closest major city: Norfolk, VA (1.5 hours)
Metals Director: Marlene True
Season: January - October
Program Areas: Ceramics, Metals, Wood, Digital Fabrication, Textiles, Mixed Media, Painting and Drawing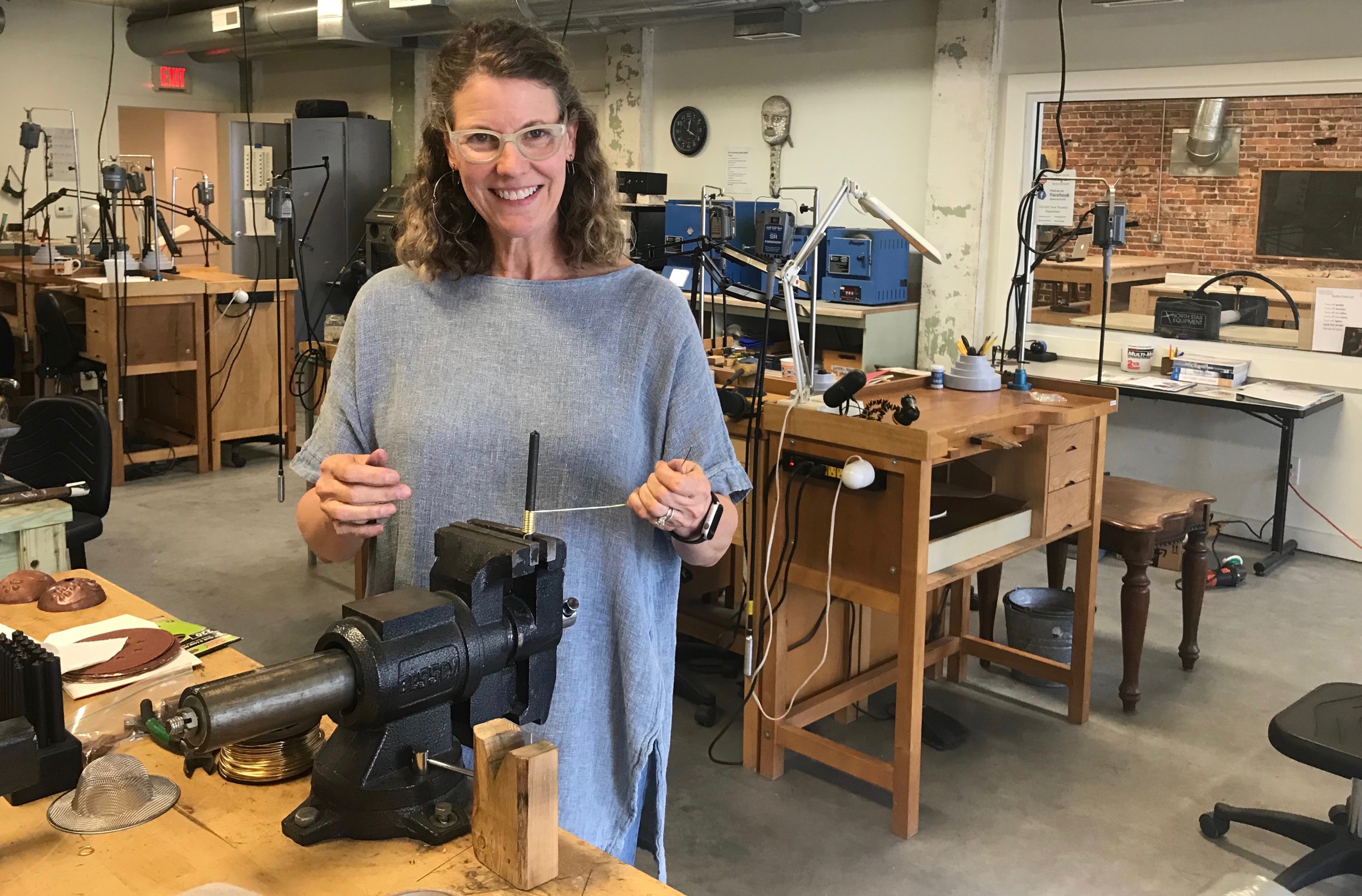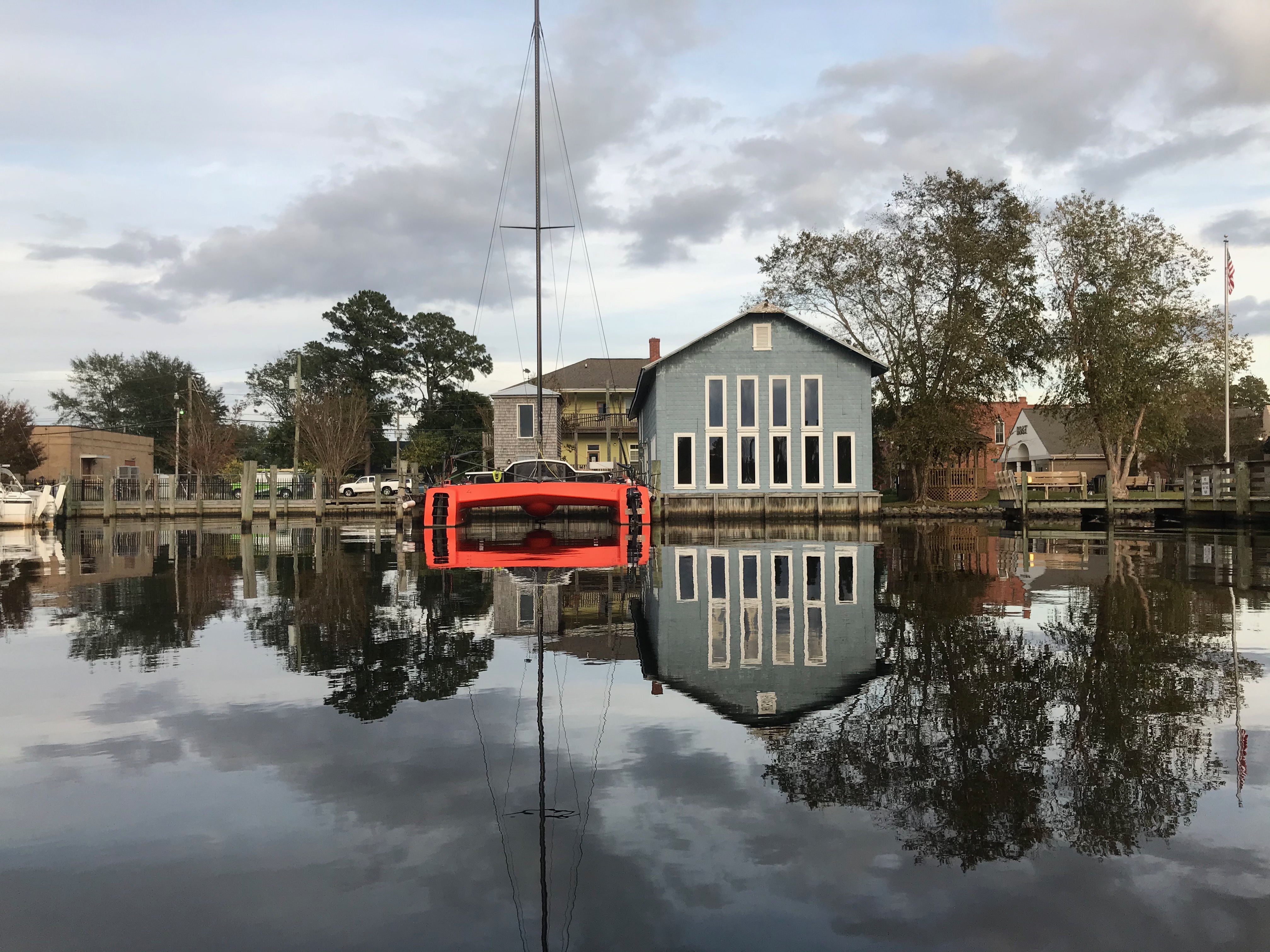 Pocosin Metals Studio & Campus
Pocosin is known for its exceptional artists & instructors with workshop topics including jewelry design, raising, enameling, fabrication, casting and more. The Ebendorf Metals Studio features 12 jewelry benches, each equipped with a flex shaft and basic hand tools. The studio has a guillotine shear, two rolling mills, anvils, an ample number of stakes, stumps and forming equipment, including a 20-ton Potter hydraulic press. Enameling equipment includes Vcella and Paragon kilns and vented soldering stations. Students also have access to the Digital Fabrication Studio which includes a high-speed laser, 3-D printers, vinyl cutter and a ShopBot. Pocosin is located near the Outer Banks of North Carolina. The campus features a one-mile boardwalk into the pocosins along the Scuppernong River. The Riverview building features relaxed outdoor seating areas overlooking the river where students enjoy meals, sunsets, conversation, and nature.The Scuppernong River is perfect for kayaking, SUP, fishing, and other water sports. Free weekly boat tours are available through the visitor's center. Pocosin offers two residency programs that are open to artists in a variety of media, including metals and jewelry. A 10-day summer residency from June 1-10 for up to 20 artists and a 10-month residency for up to three artists runs from August 1 - May 31.
Closest major city: Bangor, Maine (1.5 hours) Portland, Maine (3 hours)
Metals Director: Ellen Wieske
Season: May- October
Program Areas: Graphics, Fiber, Metals, Ceramics, Wood, Blacksmithing, Glass, Writing.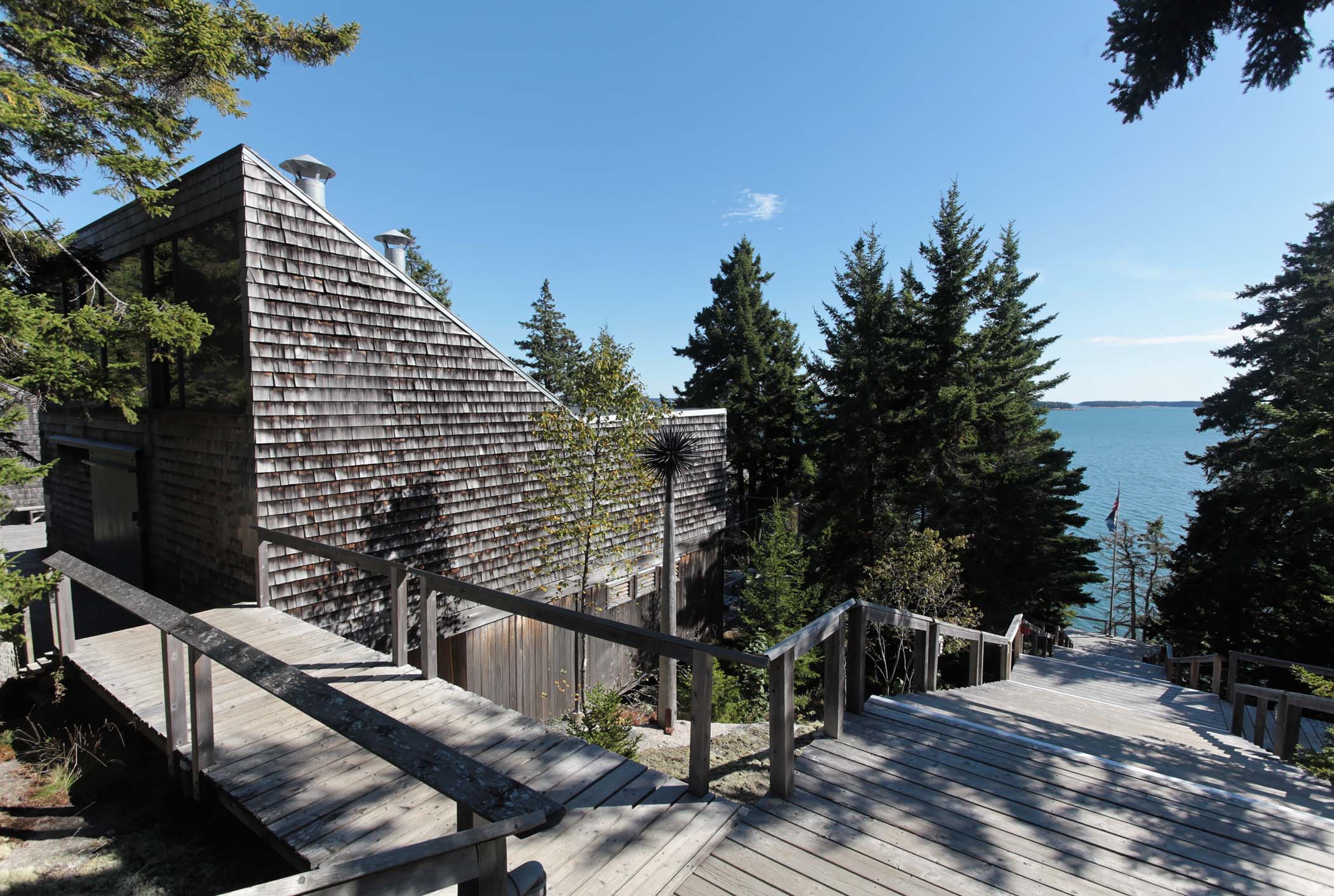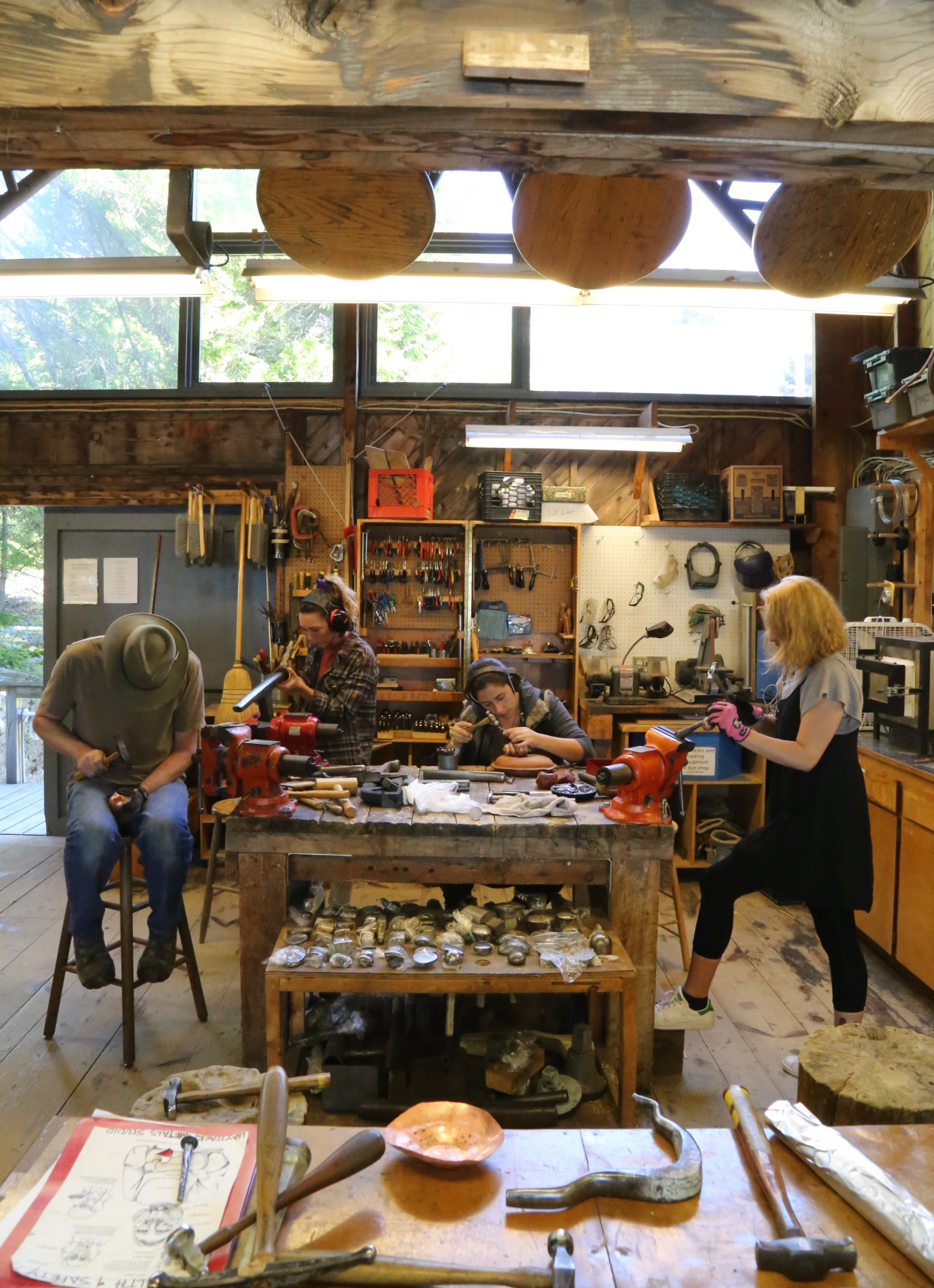 Haystack Campus & Metals Studio
The Haystack Metals studio can accommodate a wide variety of processes such as enameling, fabrication, raising, casting and bead making as well as mixed media which may require grinding/sanding equipment, rolling mill, stamping, repose and tumbling. Pioneering figures such as Robert Ebendorf, J. Fred Woell, and Arline Fisch have all had long connections to the school, and current Assistant Director Ellen Wieske maintains high visibility in the field while helping to lead the school. Haystack Mountain School of Crafts is located on the Atlantic Ocean in Deer Isle, Maine and is known for its seamless integration into the landscape. Their Open Studio Residency supports approximately 50 participants who have uninterrupted time to work in six studios--ceramics, fiber, graphics, iron, jewelry, and wood-- to develop ideas and experiment in various media for two weeks.
Closest major city: Santa Rosa, CA (81 miles) Sacramento, CA (134 miles) San Francisco, CA (150 miles)
Metals Director: Nancy Gardner
Season: Spring, Summer & Fall/Winter
Program Areas: Jewelry/Metal Arts, Fine Art, Ceramics & Textiles
Mendocino Art Center has high caliber instructors from across the country, relatively affordable tuition, and well-equipped studios with a little ocean view! Mendocino is a coastal town in Northern California known for the cliff-side trails and beaches. The Art Center offers an AIR and a PAIR program. Artists in residence program is October - May, the applications are due in April of the preceding year. PAIRs - Professional Artist In Retreat can be contracted for any length of time on an individual basis. The programs include studio rental with an apartment on campus.
Closest Major City: Palm Beach, FL
Season: Year-round
Jewelry and Metalsmithing Department Director: Alicia Jane Boswell
Program Areas: Ceramics, photography and digital media, drawing, jewelry, painting, printmaking, textiles and fiber, and sculpture

Housed in a historic art deco building, the Armory provides art classes for students of all ages, exhibitions, art salons, lectures, and special events. Nearly 100 courses held in 12 state-of-the-art studios are offered including ceramics, digital arts, drawing, glass fusing, jewelry, painting, printmaking, fibers, sculpture, and 12 exhibitions are hosted annually in four galleries. They host a variety of workshop and class lengths, have visiting master artist workshops, and a jewelry repair program. In addition, Armory offers studio and bench rental and an artist-in-residence program.
Closest Major City: Charlotte, NC
Season: Year-round
Metals and Lapidary Department Director: Sara Sloan Stine
Program Areas: Ceramics, Drawing and Painting, Textiles, Glass, Metals and Lapidary, Photography, Printmaking, Wood, Digital Arts, and Art and Wellness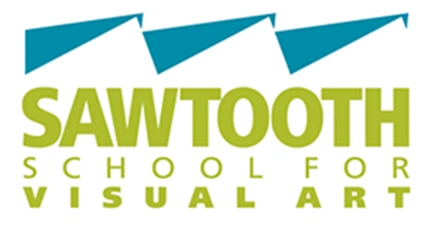 Sawtooth offers classes and workshops in metal and jewelry techniques, including metal forming, jewelry fabrication, lost-wax casting, stone-setting, enameling, metal clay, and lapidary arts. In addition to focusing on technical skills, they emphasize the creative process of combining these materials to create unique works of art. Open studios are available for more advanced and independent metalsmiths. Sawtooth also hosts visiting artist workshops that are designed to inspire mid-career professionals. From beginning to more advance, and youth, Sawtooth offers options for jewelers and metalsmiths of any level. Located in Winston-Salem, NC and is named for the iconic 'sawtooth' shaped roofline of their current building.
Closest Major City: Boston, MA
Season: Year-Round
Metals Department Coordinator: Julian De La Garza
Program Areas: Ceramics, Stained Glass, Metals and Enamels, Photography, Multi-Media, and Healing Arts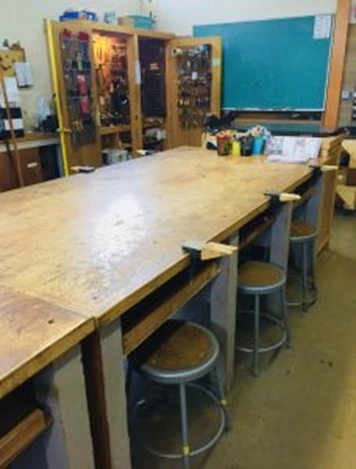 The Metals Studio is a 2,000 square-foot space that provides access to a variety of metal working tools. It includes studio space and work benches for 12 students, a glass-enameling studio, a polishing room, and a tool room. Classes are offered for adults and youth, and open studio time is available for those have participated in a metals class. Additionally, Worcester Center for Crafts offers an Artist in Residence program.
---
For further reading about jewelry school options: