Learn wire wrapping with frames in this easy jewelry making tutorial to expand your wirewrapping skills. This popular blog post was updated in 2019.
Beaded wire wrapping is one of the biggest jewelry trends right now! Whether you call it Bollywood style, frame jewelry making or armature wrapping this style is hot! Have fun experimenting with pendants and earrings while mixing up shapes and colors on the same piece. The possibilities are endless!
Tips for creating beaded wire wrapped jewelry
1. Choose the right wire
You will need very fine soft jewelry wire to make a beaded wire wrapped look because larger gauge wires will overwhelm the beads on your piece and look sloppy. Just remember, the smaller the beads you are using the finer gauge wire you should go with. I typically recommend 28 gauge but you can range into 26 gauge or 30 gauge. Sterling and gold-filled work great, as well as, German wire and copper, too. Brass is likely to be pretty hard so it will be more difficult.
2. Your wire will work harden
All of the looping and bending necessary to wrap beads to your frame findings will work harden jewelry wire. By the time you wrap the end of a 5-6 inch piece it will start to become brittle so do not attempt to use wire segments that are too long or you will snap them. You can seamlessly piece wire segments together if you need to, just start up right next to your end and add one extra wrap to snug things up if necessary.
3. Leave ends flush
Some instructors will suggest that you tuck the ends of your wire under the coils but I disagree with this. When you do this, it leaves your coils vulnerable to loosening, instead leave the end snug and flush against your coil. Thinner gauged wires should stay in place just fine.
4. Use nylon tip pliers
Seriously, it makes a big difference! Nylon pliers won't mar your wire so it is less likely to break plus it will also help you to tug and snug your coils without scratching the whole piece.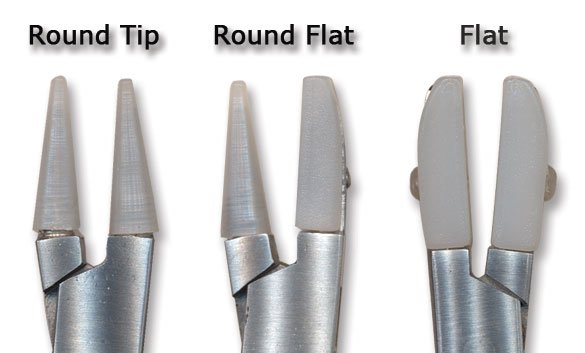 5. Tighten, tighten, tighten
Constantly tighten and snug your wire wraps as you go because if you wait too long and try to tighten out slack it will be very difficult to work your way back to the loose spot. Be sure to tighten everything up after every 2-3 wraps.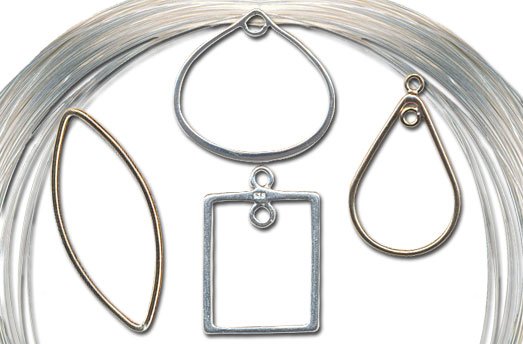 Frame it!
Use frames or armatures as the foundation for these beautiful embellished jewelry styles and then wire away with small gauge 26ga - 30ga wire. Frame jewelry is ornate and opulent and perfect for any upcoming gift-giving occasion!
Halstead carries all the beads, wire and jewelry findings you need to get started. Try this new beaded wire-wrapping technique today!
---
Check out these other great wire wrapping articles!
Setting Up Your Wire Wrapping Jewelry Studio
Jewelry Wire Work Tips From Melissa Muir