Brenda Schweder shows how you can use her jewelry making jig tool, Now That's a Jig!, with jewelry wire to make gorgeous wire work bracelet designs.
We reached out to Halstead Preferred Teacher Brenda Schweder to collaborate with us and create a wirework bracelet piece using sterling silver wire. We knew Brenda was a jewelry wire wizard, but this AllFrills Bracelet was even more gorgeous than we could have imagined.
Schweder is a jewelry artist, teacher and inventor of the Now That's a Jig! and Now That's a Pliers!. She has been part of our Preferred Teacher Program for the last 4 years and we love to see what beautiful wirework creations she can make with our jewelry supplies.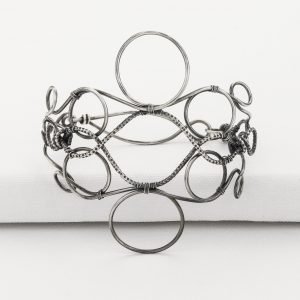 This AllFrills wirework cuff bracelet by Brenda was JigUFactured on Now That's a Jig!, using both Sterling silver round and hammered wire (16g) for contrast (with 28g for binding). The outer and inner elements are created from the same peg setup, then hammered and bound. As with the majority of Brenda's designs, she utilizes cold-connections only for designers who aren't comfortable with--or simply don't--solder, but the elements can also be soldered or welded. The clasp is one in design with the whole and relies on a tension connection. You can find the template for this cuff and other pieces by Brenda at www.BrendaSchweder.Etsy.com.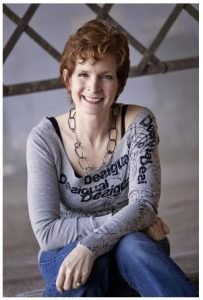 Be sure to follow our Preferred Teacher on all of her social pages and check out one of her Live Video Broadcasts!
FB: https://www.facebook.com/BrendaSchwederJewelry/
Instagram: https://www.instagram.com/brendaschwederjewelry/
Pinterest: https://br.pinterest.com/brendaschweder/
Website: http://brendaschweder.com/
---
You may also enjoy these Halstead articles. Subscribe to receive new jewelry making content each week.
What Wire Gauge & Hardness Do You Need?
Jewelry Wire Work Tips from Melissa Muir
Multistrand Necklace with Brenda Schweder