SWG137
Sterling Silver 4.4mm 12 gauge Berry Flower Pattern Wire
Estimated Stock Availability: January 25, 2022 - January 25, 2022
Don't despair! Contact our service team to find out how we can help you.
Calculating...
$3.74
Sold as 1 Inch Units
| Qty | Price |
| --- | --- |
| 1 | $3.74 |
| 36 | $121.04 |
| 60 | $190.52 |
| 120 | $358.63 |
| 600 | $1,748.31 |
Specifications:
Sterling Silver 4.4mm 12 gauge Berry Flower Pattern Wire
Perfect for soldering rings and bangles! This thick 10 gauge twisted pattern wire can be soldered into a bangle or even look great as a ring band. You can shape it and use it as a frame in earring or necklace wire wrapped pieces, too. Have a thick cab? Wrap this frame around the bezel as an accent piece. If you need more information on soldering pattern wire, you should read our article Soldering Half Round Wire & Pattern Wire for Rings.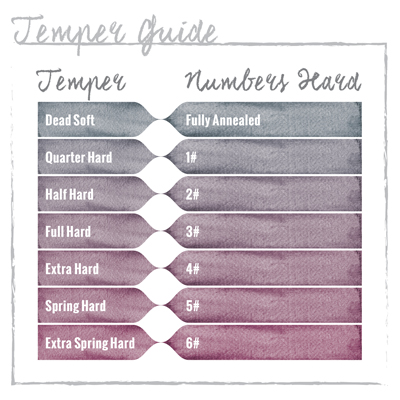 Material: Sterling Silver
Nation Of Origin: United States
Finish: Bright
Manufacturing Method: Machine Made
Anti Tarnish: No
Flags: Web Only

Tariff Code: 7113.11.5000
Weight: 1.615 Grams per Inch

Notes: Dead Soft. When ordering SW series items by the inch please specify your minimum length required in the comments. If you do not specify a minimum length we may use pieces 2 inches or longer to fulfill your order.