Don't be afraid to add some diamond sparkle to your sterling silver jewelry collection! Once considered entirely unconventional, many jewelers are finding that diamonds add the perfect touch to their silver lines. We talked to a few experts to get their opinions on the best way to add diamonds to silver.
Are diamonds too expensive?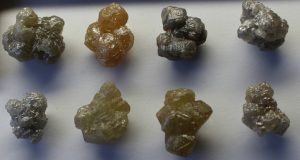 Don't let the potential price of a diamond scare you away. Mark Haughton, a stone dealer from Rock Deco, has noticed that the "attractiveness of the stone," not just the quality, has taken precedence in stone sourcing. And diamonds are available in a surprisingly large range of price points.
With silver jewelry, the perfect color, cut, clarity, and carat weight diamond isn't as necessary as with other metals. Diamonds come in a wide spectrum of qualities, which will allow you to find the perfectly imperfect stone that works best for your jewelry collection; or as Haughton says, "Match the metal with the stone."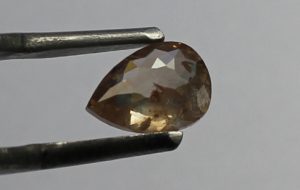 Traditional thinking is that a diamond needs to be a perfectly clear stone when in reality an off-color and off-clarity stone can set your work apart and reach a whole new crowd. These stones have their own aesthetic and unique charm.
Is it difficult to set diamonds in silver?
Once you've decided diamonds are an affordable addition, think about the time and skill required to set them in silver. We asked Niki Grandics, designer and founder of ENJI Studio, and Jenny Reeves, a San Francisco based jeweler, how setting diamonds in silver compares to gold or platinum.
Overall, the skill required is about the same no matter which metal you use. However, both suggest a few pointers to keep in mind. Silver is more malleable and much less dense than gold or platinum. This can have an effect on your design and how you work with the setting. Since flush and prong settings can be vulnerable to bending, Jenny suggests using thicker stock and hardening your piece - especially rings, which can take quite a bit of abuse. SHOP SILVER RINGS >>
Is it worth it to add diamonds to silver jewelry?
Jenny says, "It can be the detail that justifies the price in a client's mind and leads to a sale."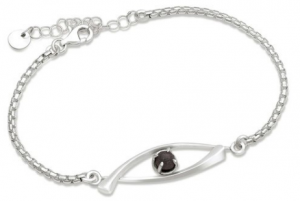 Diamonds can add value, both real and perceived, to your work and allow you to command a higher price point. But, be sure to think your entire design through: as much as people love their sparkly jewelry, they are still sensitive to price. Expectations are different for sterling and diamond jewelry. Clients seem most interested in fashion-forward designs instead of traditional concepts. Sterling silver jewelry with diamonds is still considered a bit unconventional, so trying to sell a large, high-quality stone set as a solitaire in silver may only be successful with certain alternative bridal niches.
Niki has found that there is a certain price ceiling where clients aren't willing to pay for silver, which means it makes more sense to make the piece in gold or use a less labor-intensive setting. Many successful pieces, especially outside of bridal collections, use diamonds that are rose cuts, cubes, rough stones, or small enough to be used in stacking pieces. There are many shapes and sizes that can give you a lot of room to be creative; but at the end of the day, Niki says, "Think about what makes sense for your brand." SHOP STERLING SILVER SETTINGS >>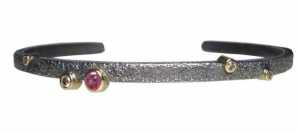 Can I maintain my ethos with diamonds?
"If you're going to use diamonds it's good to educate yourself."
Many clients are also becoming more concerned about sustainability and sourcing. In recent years, "blood diamonds" and ethical sources have become a major factor in many purchases. Although Jenny notices this most with larger diamonds and bridal jewelry, she says that mentioning when accent stones are ethically sourced is always met with a positive response. She says, "If you're going to use diamonds it's good to educate yourself."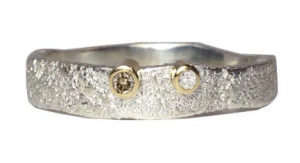 If a potential client asked about the sourcing, would you be able to tell them where they came from? Do the stones meet your personal standards of social and environmental responsibility? Many consumers are starting to educate themselves on these issues, so she recommends checking out Ethical Metalsmiths for resources on finding ethical sourcing as well as educating clients on the sustainability and sourcing of your stones.
---
Mark Haughton owns Rock Deco, a supplier of natural rough and cut diamonds, gemstones, and cabochons. All color gemstones are cut in Santa Fe, NM and all rough diamonds comply with the rules of the Kimberley Process.

Niki Grandics founded ENJI Studio Jewelry and was the 2016 Halstead Grant Winner. She is a member of Ethical Metalsmiths. All of her jewelry is made using recycled gold and silver, ethically sourced and fair mined stones, chains and findings made in the USA and Italy, and packaging and marketing materials made from recycled paper.

Jenny Reeves creates jewelry inspired by the California landscape: earthy and modern, edgy, yet sophisticated. She uses recycled precious metals and conflict-free and fair-trade gemstones that are independently third-party certified for socially and environmentally responsible practices.
---
For more information on ethical diamonds, visit:
United States Kimberley Process Authority

World Diamond Council
To ensure you're using an ethical supplier, Ethical Metalsmiths offers a list of questions to ask about the material sourcing.
Watch this video for more information on prong and tube setting stones
Further Reading:
Finding Your Creative Identity Through Design
How To Prong Set Stones: A Step By Step Guide
5 Reasons To Choose Laboratory-Grown Diamonds And Colored Stones