Metalsmith Ayesha Mayadas will give you a few pointers on how to consign your jewelry to retailers, both from a jeweler's perspective and from the shop owner side.
From 2000 to 2007, I was a jewelry artist working out of my studio. I exhibited at Craft Shows, saw clients by appointment and sold work on a consignment basis through Jewelry Stores, Jewelry Galleries and Art Galleries (These will be referred to as "Retailers" in this article). In 2007, I opened my own Jewelry Gallery in Englewood NJ. How did my perspective change when I stepped over to the other side?
Is Consigning Your Jewelry A Good Fit?
LET ME START AT THE BEGINNING
I was young and eager to get my work out into the world. Design ideas were coming faster than I could make the work. There wasn't enough money coming into the business to invest in assistants or in the materials I needed. Completed pieces were sitting on the shelf with no eyes on them to appreciate and buy them. It's a cycle that new and seasoned artists (jewelry and otherwise) face everyday. It seemed quite logical that placing work on consignment would be the quickest way to get my work in front of people. I could present my work to Retailers and since they were not making an immediate monetary investment, I was sure it wouldn't be difficult to find stores who would agree to take on my collection.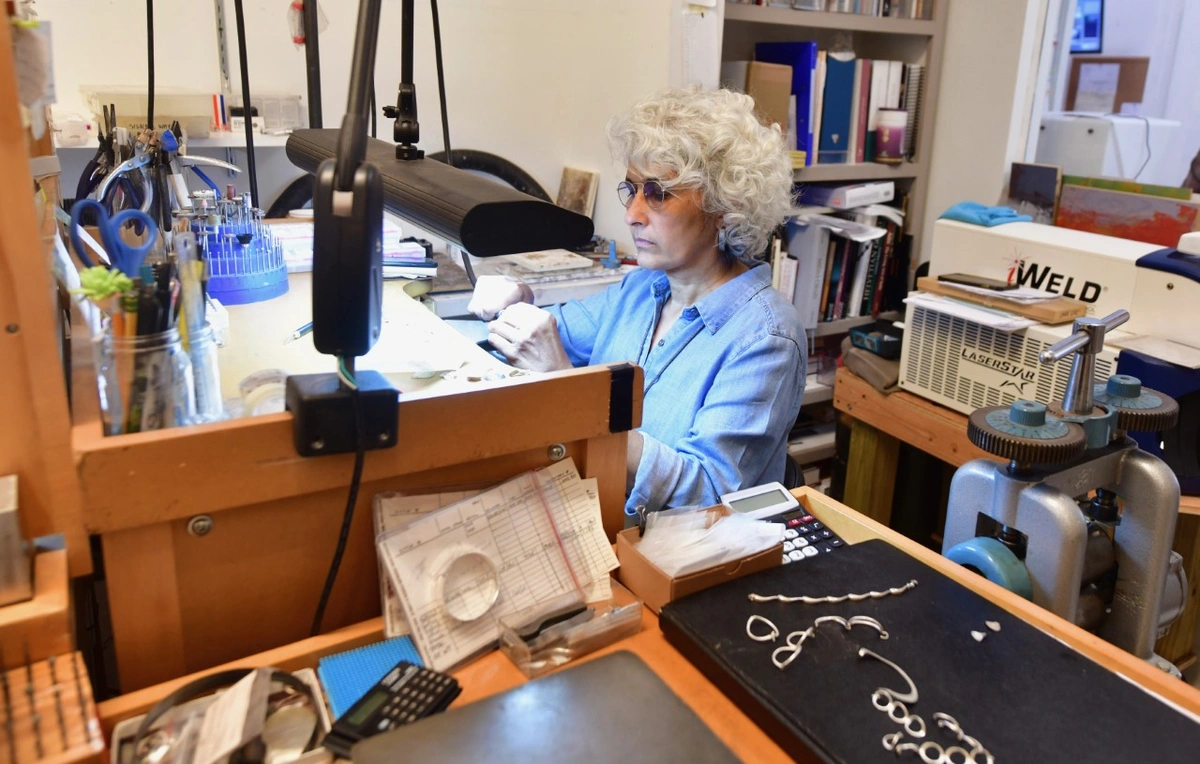 NOT SO EASY!!
Retailers are interested in new work because their customers come in regularly looking for "What's New". So where's the disconnect?
Stores don't typically want to take risks and invest in unknown artists. Just like the artist, they need to test the waters. If the store owner is excited about your work, they might agree to take it on, but only on a consignment basis. This means you make the investment in creating the art and they make the investment in marketing and selling it. However, store managers and owners are busy and are being constantly approached by artists. Your work might be rejected for a number of reasons.
Stores have their image to uphold and your jewelry style might not fit to their brand and audience.
Your work is too inexpensive or too expensive and does not fit to the brand or their customers' pocketbook
Your collection is not cohesive and doesn't tell your story. Since you will not be present to talk about your pieces, the work must speak for itself.
The work is poorly constructed or wearability is compromised by the design.
They just don't have the shelf space to do your work justice. Real estate is expensive these days and every square inch of display space must be carefully curated to maximize sales.
PERSEVERE
So you might be asking yourself, "If the barriers are so huge, why bother selling on consignment?" It's all about finding the right partners and turning it into a mutually beneficial relationship. Do your research, ask your colleagues for store recommendations. If you are local to the store, visit them and ascertain if they are a good fit for you. Approach them through phone calls and/or send emails where you can show your work and possibly gain an appointment. Don't show up at their door asking to show your collection. This is very off-putting. Attend Wholesale shows, but select them carefully because they can be an expensive investment.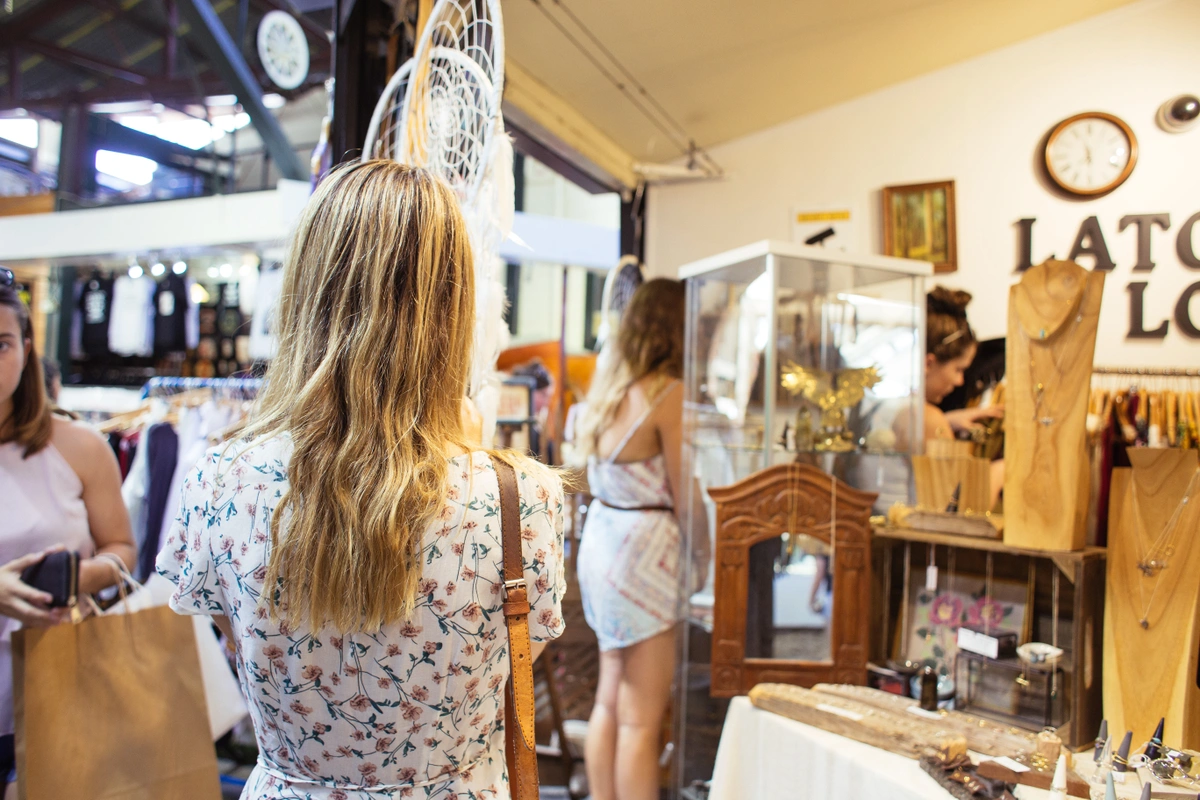 Working With a Consignment Retailer
WHY DOES THE GALLERY GET TO KEEP SUCH A HIGH PERCENTAGE OF MY SALES?
There is a well accepted commission scale for consignment sales. Retailers may keystone or go with a 2.3 markup on your pieces. I will put my Store Owner hat on now. Sales costs have gone up exponentially. The cost of floor salespeople, accounting staff, real estate expense (owned or rented), marketing expense, must all be factored in when a Retailer decides what an acceptable commission structure is. Some Retailers offer discounts to their best customers. This expense is borne by the Retailer and the artist still gets their wholesale price. Good Retailers make huge efforts to present the jewelry in the best light, to keep it clean and presentable at all times and to photograph the work for their own marketing efforts.
DOES MY PRICE (ESPECIALLY ON WEBSITES) HAVE TO MATCH GALLERY PRICES?
If you want to maintain a good, trustworthy relationship with your Retailers, do not undersell them on pieces you have on your site.
GET PAID!
Once you have successfully established a consignment account, make sure your consignment agreements are in place. I won't expound on the actual consignment contracts since there has been much written on the subject already. Run your credit checks (ask for other artist and vendor references and contact them). This is extremely important and can be overlooked in all the excitement of gaining a new account. Even as a seasoned artist I got burned a few years ago. An established gallery saw me at a wholesale show. They were very excited about my collection and wanted to start by doing a trunk show. I agreed. I was paid immediately for trunk show sales, but erroneously decided to leave work there on consignment before I had a chance to check their credit. I was never paid for pieces sold after the trunk show. Shortly thereafter, they went out of business and took my jewelry with them.
DO I NEED TO SUPPLY THE GALLERY WITH MARKETING COLLATERAL?
Any selling tools (digital or printed materials) that you can provide the Retailer to help promote you is always a plus. In this age of social media, it might be helpful to regularly supply the Retailers with digital photos (on white backgrounds) of your work to help them in their marketing efforts. These do not have to be expensive, professionally produced images. Smart phones can provide adequate photos for use in social media campaigns.
In my experience, providing branded jewelry packaging is not necessary since the Gallery will inevitably use their own branded boxes and gift bags.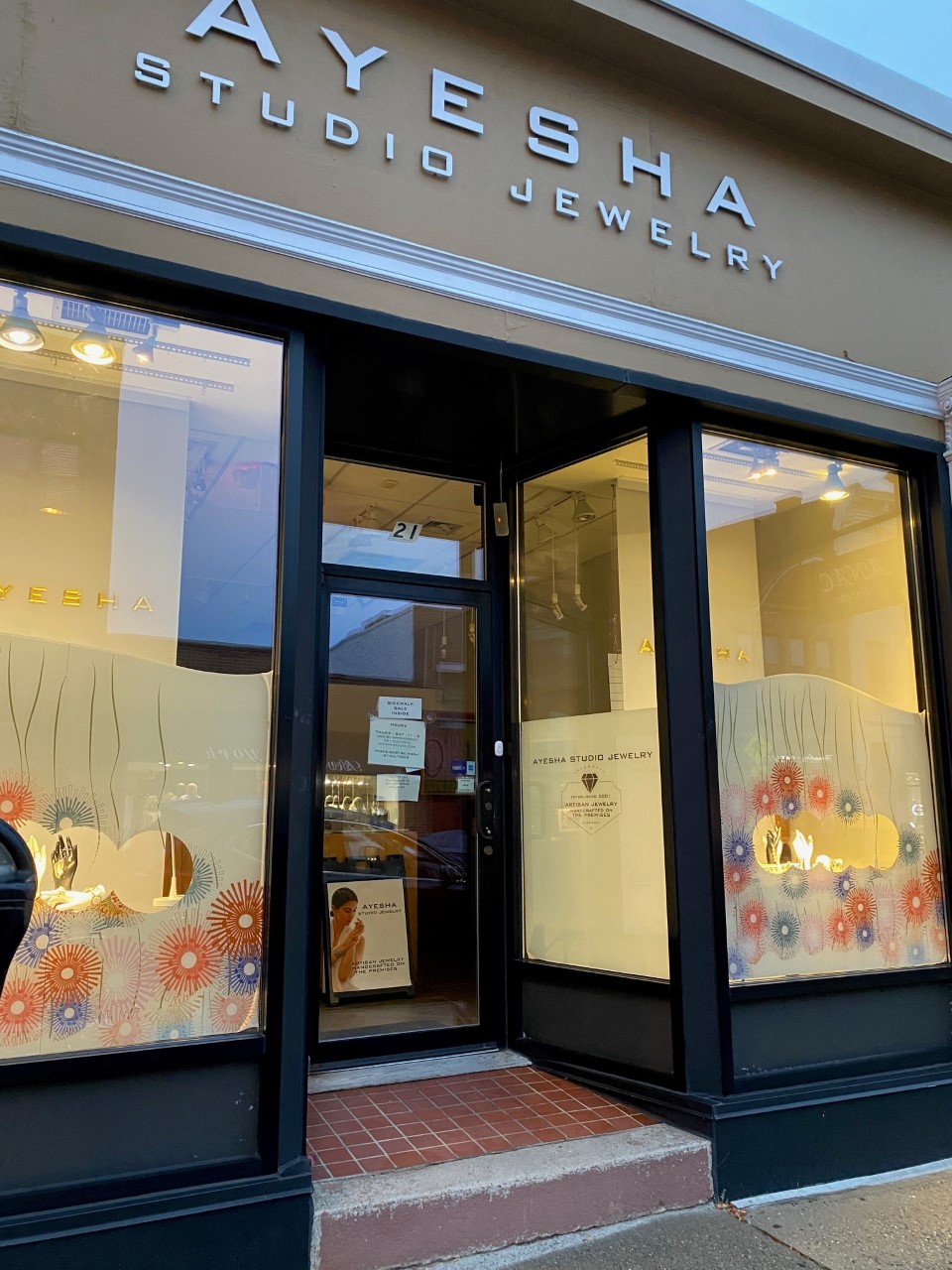 HOW DO I GET TO DO A TRUNK SHOW IN A STORE?
Trunk shows are a fun way to put your full collection in front of customers and test the waters. Stores also use this as an opportunity to offer exciting new work to their existing customers before they take your jewelry on a consignment basis. Sales and traffic are not guaranteed and the Retailer will have to invest time and money to promote the event.. perhaps even host an opening night reception. Typically Retailers hold these events for their best selling artists, but will sometimes take a chance on a new artist. Approach the Retailer and see if they are willing to test the waters by doing a Trunk Show with you. If the work is a fit for them, they might like to put something new in front of their customers for a limited time. If the event is a success, you will be more comfortable selling to that retailer on a consignment basis. Again, don't forget to do your credit checks to be sure you get paid.
WHAT IS A PICK BOX?
Once a retailer decides that they want to work with you and you are willing to consign your jewelry to them, you might consider sending a collection of pieces (called a Pick Box) for them to select from. This can be 20 pieces or it could be 75 pieces and depends on the type of jewelry you are selling. Retailers get to pick what they think will work best in their store. Sending a pick box is certainly not a requirement, nor is it possible for all artists to do this. It's something to consider if you have the inventory.
HOW MANY PIECES SHOULD I CONSIGN?
There is no one answer to this question. Your collection needs to tell your story and be cohesive. This could mean 12 pieces or 30 pieces. You should have the conversation with the Retailer and decide what works for both of you.
CAN I ASK THESE RETAILERS TO MAKE OUTRIGHT PURCHASES?
Some retailers will be open to a small initial purchase when you agree to consign jewelry to them. You could ask that they purchase a minimum number of pieces or a specific dollar value. Or it could represent a percentage of the total value of your consignment. There are no rules here. Get advice from other jewelers who sell at price points that are similar to yours.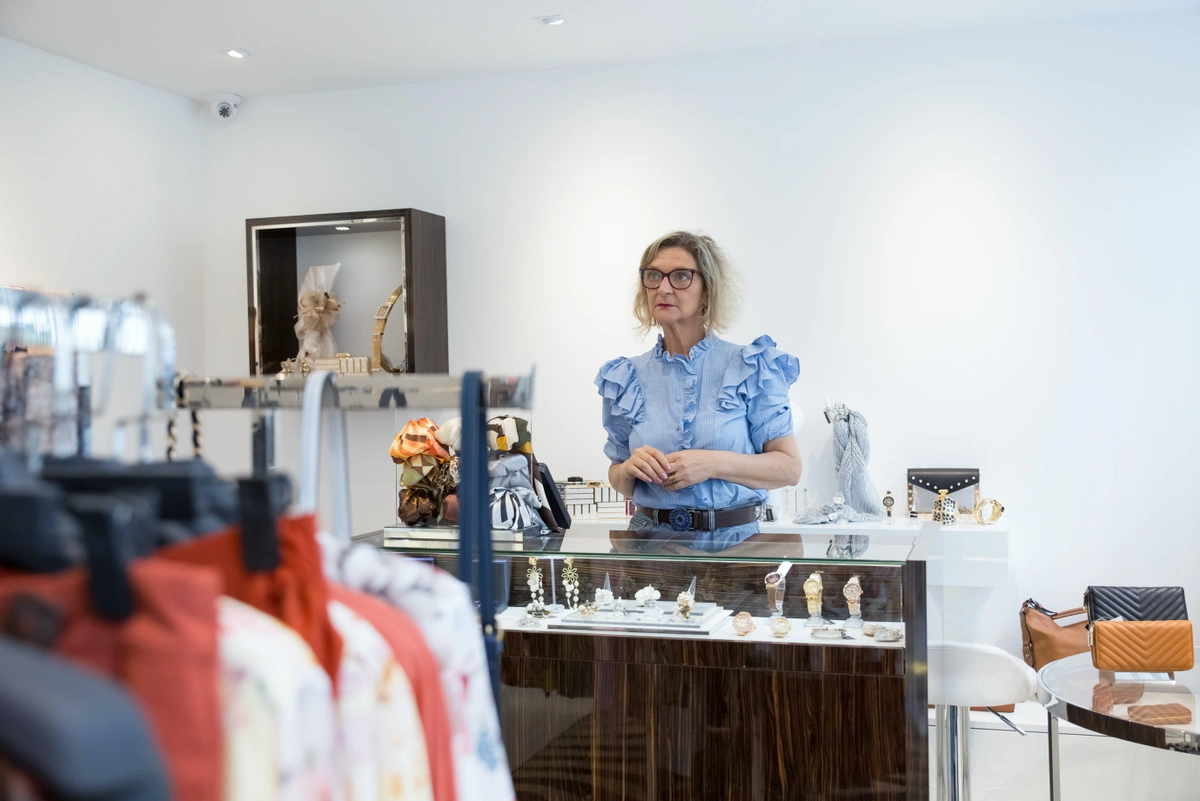 THE PROS & CONS OF SELLING JEWELRY ON CONSIGNMENT
It gives you and the Retailer an opportunity to test the waters
When pieces don't sell, it might sit too long on a retailer's shelf and start to look "stale". You can add and subtract from the collection to keep it looking fresh. Move the inventory around to other locations if necessary.
If you need your consigned jewelry for any reason, you can recall it.
Selling your jewelry on consignment has clear merchandising advantages as stated above. However, be prepared for the bookkeeping involved in keeping track of what jewelry inventory you have consigned and to whom. Extreme diligence is needed in this area. If you are not prepared to handle that end of the business, I would say that selling jewelry on consignment may not be the best choice for you. If you are prepared to do the paperwork, it can be very rewarding way to sell, especially after you have identified and established connections with strong performing retailers.
---
You May Also Like:
Jewelry Marketing Tips: Understanding Your Customers
Exhibiting in Jewelry Wholesale Shows