Did you know that small business management classes are available for free? There is a good chance that there are offices and a professional mentor available within 100 miles to help you launch your small jewelry business. This article will explore the amazing array of services offered by the SBA, SBDC, and SCORE. It will also explain how these organizations are alike and different from one another.
When you run a small jewelry business, making jewelry sometimes feels like the easy part. Entrepreneurship requires business owners to get skills in marketing, finance, technology, strategy, and personnel management. It can be overwhelming. All of us could use some help in one or more of these areas of expertise. Thankfully, there are free in-person and online small business courses available to help.
Federally Funded Small Business Courses and Resources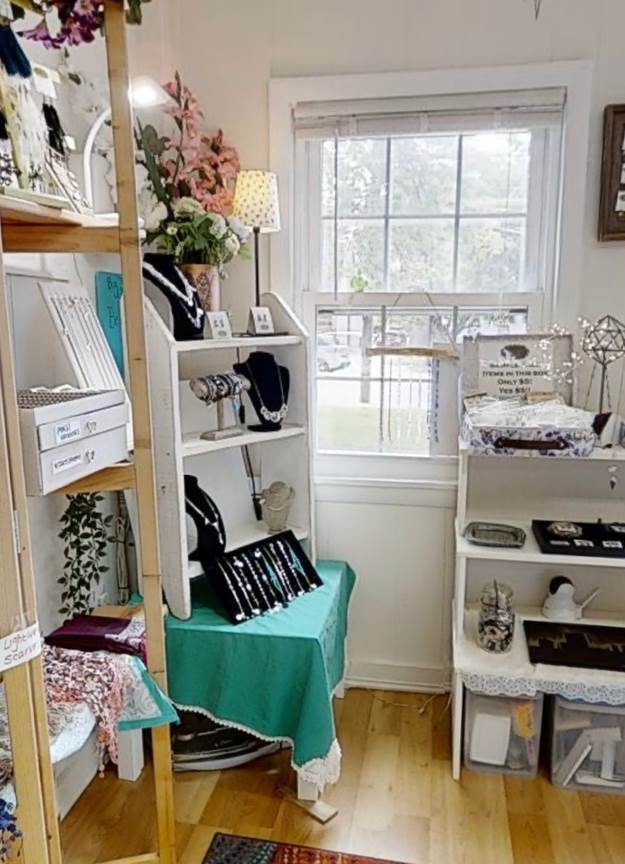 The organizations we explore here are government agencies that offer free educational resources to encourage small business development. Taxpayer dollars pay for the wide breadth of services provided in each office. You may even have several different locations to choose from if you live in a larger city.
These offices serve small businesses across all industries, not just the jewelry field. It is wonderful to network with other small business owners to support one another. Entrepreneurs share many common experiences regardless of what types of businesses they manage.
The Small Business Administration (SBA)
The US Small Business Administration is the large federal umbrella agency serving US small businesses. It oversees other smaller agencies in its network. The SBA provides loans and funding to subsidiaries, independent non-profits, and directly to US small businesses.

The SBA offers on-demand small business courses or webinars for free on their website. Other small business development services are provided through their subsidiary arms including SCORE, SBDCs, Offices of Veterans Business Development, and Women's Business Centers. Services often overlap considerably and vary from location to location. If one branch office is not a good fit, there is probably an alternative available nearby or through the internet.
The SBA lends money to small businesses through partners that are banks or CDFIs. Their lending mission includes both economic development and disaster recovery. We offer a complete overview of small business loan options for your jewelry business in a separate resource article. It describes SBA lending in greater detail.
In January 2021, SBA launched the Ascent platform for female entrepreneurs. This platform provides educational material about economic and disaster relief, strategic marketing, and business finances - all for free!
SCORE Business Mentors

The SCORE network specializes in free webinar small business courses, workshops, articles, and business mentor matching. Its services focus on the creation and fine-tuning of your business plan. It caters to entrepreneurs in the start-up phase of business but sometimes serves more established ventures. It has nurtured more than 11 million entrepreneurs since the organization was established in 1964. There are 320 SCORE locations across the country. Most free services are available online so mentors and educators can reach every business owner in the country.
Since the COVID-19 pandemic, SCORE shifted its mentor matching strategy. It now draws from a national database of over 10,000 volunteers to pair new entrepreneurs with experienced professionals. New prospects can consider local mentors if that is most appropriate; or, choose to connect with an industry expert in another state. That new option is attractive in the jewelry world, which is a unique industry that requires in-depth knowledge.
Gillian Karatassos of Gillian Trask Jewelry in Savannah, Georgia found that her local SCORE mentor complements the industry-specific small business training & support she gets through Flourish & Thrive. "I needed assistance in working wholesale into my current business plan. I found that having a local mentor would give me the grounding and pulse in Savannah that my business needed," she said. Her mentor has become a trusted friend and advisor. She also helps Gillian to network and introduced a promising wholesale account lead. "I would recommend any person going into business for themselves to touch base with a mentor at SCORE," Gillian says.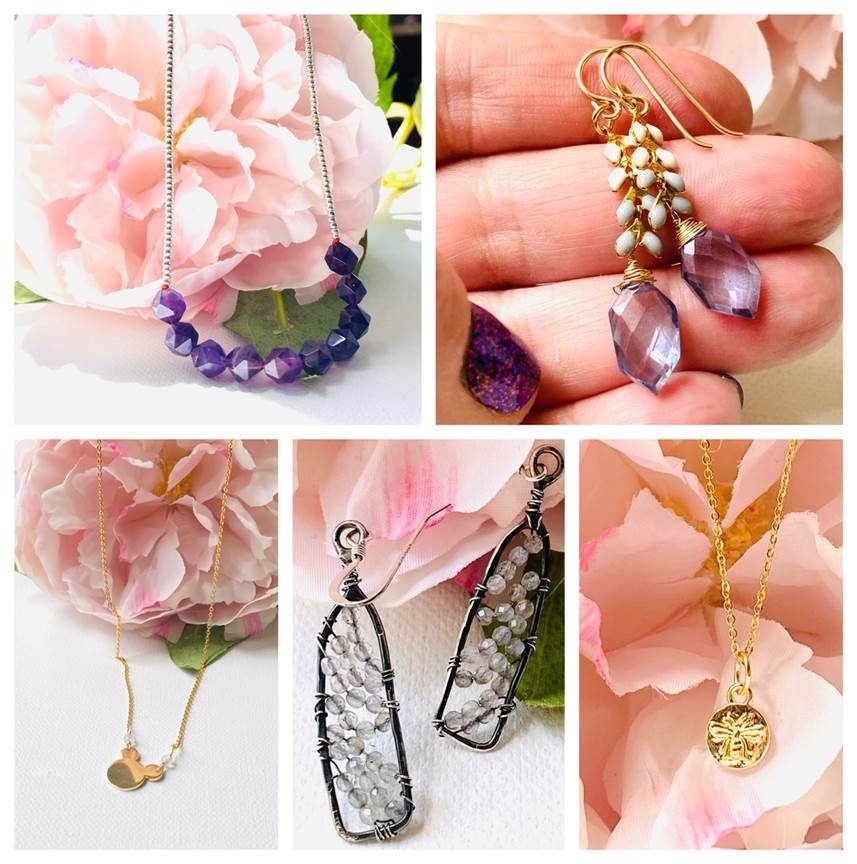 Janine Gerade of Janine Design in Massachusetts had a different experience in Massachusetts. That part of the country has a lot of jewelry professionals. She went to her SCORE mentor meeting and was surprised to find six retired men in suits in a conference room. All were from the fine jewelry design field and one had a career at Tiffany. "All of them were friendly and helpful but...I felt intimidated," she said. Yet she still found value in the meeting. Since then, she has taken a helpful bookkeeping workshop and plans to continue using SCORE. "I will go back. My situation has changed, and I could use advice," she said. Janine would ask questions and push to connect with a single mentor who is a better fit the next time. In fact, SCORE now encourages one-on-one mentor meetings to avoid overwhelming business owners.
Jessica McGrath of Studio JmcG Jewelry in Maryland chose not to use SCORE mentors at all. Instead, she has taken a wide variety of its in-person workshops and on-demand webinars. She also used its template tool to write a 25-page business plan. Even after her start-up phase, Jessica continues to use SCORE small business courses to adapt her jewelry business. She recommends using training resources first and then reaching out to a mentor to fill in gaps to get the best value out of the relationship.
SCORE is unique because it is run by volunteers. Like any volunteer program, that means variance in the service experience. Each volunteer brings their unique background to the organization. If your first mentor match is a poor fit, consider requesting a different mentor. The organization wants your mentor match to be successful. SCORE frequently facilitates mentor hand-offs to help clients find the best possible advisor.
One of SCORE's coolest online resources is the series of on-demand, interactive, online small business courses entitled The Startup Roadmap. It takes a modular approach to strategize for the success of your new business. It also offers an a la carte searchable menu of hundreds of live or on-demand webinars including topics like the following:
How to Perfect Your Pitch
Protecting Your Business from Fraud
Understanding Cash Flow
7 Behaviors That Put Entrepreneurs at Risk
Small Business Development Centers (SBDC)
SBDCs are local resources hosted by community colleges or other education partners. The SBDC model specializes in growth or development for established companies that are through the start-up phase. They expect you to already have a business plan in place, but an SBDC can help you adjust it to fit your updated strategy.
SBDCs are federally funded through taxpayer dollars and associated with the SBA. There are nearly 1,000 locations in the USA to ensure that entrepreneurs have access to face-to-face advisors. The organization aims to foster entrepreneurship and assist with evolving market conditions.
SBDC locations offer customized small business courses to serve local markets through workshops and online learning. They are important network hubs to help connect local business owners with resources in their area such as small business loans, import/export assistance, service contractors, and more. Many consultations and training opportunities are offered for free or for a very small fee. Some also provide paid services for more in-depth consulting work or customized staff training workshops for your team.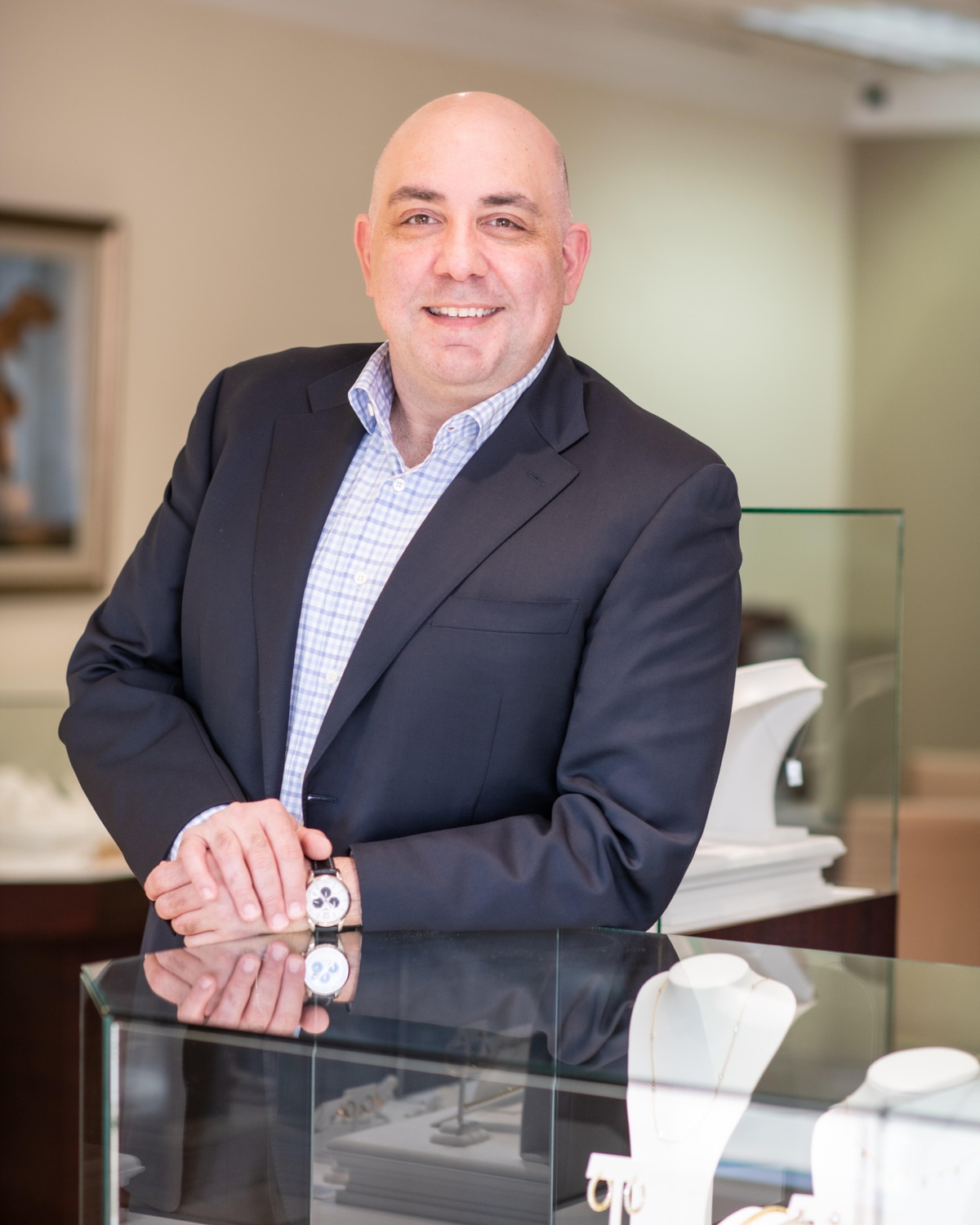 SBDC consulting focuses on specific challenges a business is looking to overcome. It is based on an approach where clients meet with an advisor for an hour to talk through a problem and then receive "homework" assignments to research and complete to overcome their hurdles. SBDC consultants do not do the work for you, they coach you through an issue. Usually, advisors are assigned based on the specific skill set that is relevant to your focus issue such as finance, technology, or human resources.
Khatchig Jingirian is President of Smythe & Cross, a retail fine jewelry store in Los Altos, California. He was an SBDC consultant who developed workshop content for both wholesale and retail businesses. According to Khatchig, jewelers can access a wealth of knowledge and networking through SBDC services. He cautioned that locations vary, and some may offer more specialized help in certain areas. Some greater metro areas are fortunate to have multiple SBDC offices. You may be bound by regional jurisdictions, but reach out to various offices if you are looking for help in a special area. He knows of three or four SBDCs in the San Francisco Area alone, for example.
Comparison of Free Small Business Services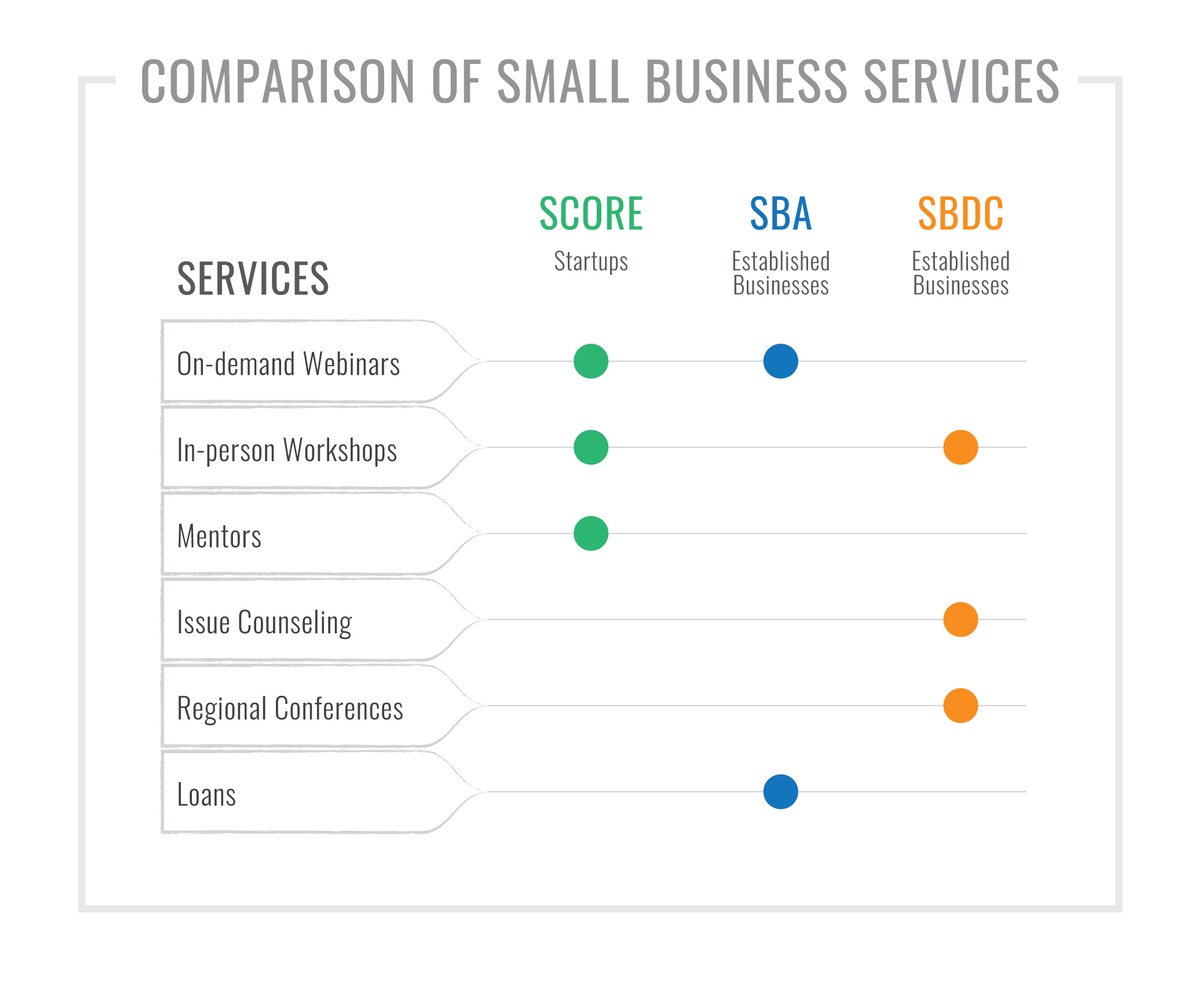 Offices of Veterans Business Development and Women's Business Centers
There are fewer of these specific offices around the United States, usually in larger urban areas. As the names imply, these resource centers are dedicated specifically to veterans or women. Locate one of the 20 Veterans Business Outreach Centers or click here to find one of the 100 Women's Business Centers (WBC).

The WBC is different than most of the other organizations described here because it is a membership-based group. They offer national conferences and a unique mentoring program to pair entrepreneurs with other female professionals.
Small Business Courses Designed for Jewelry Artists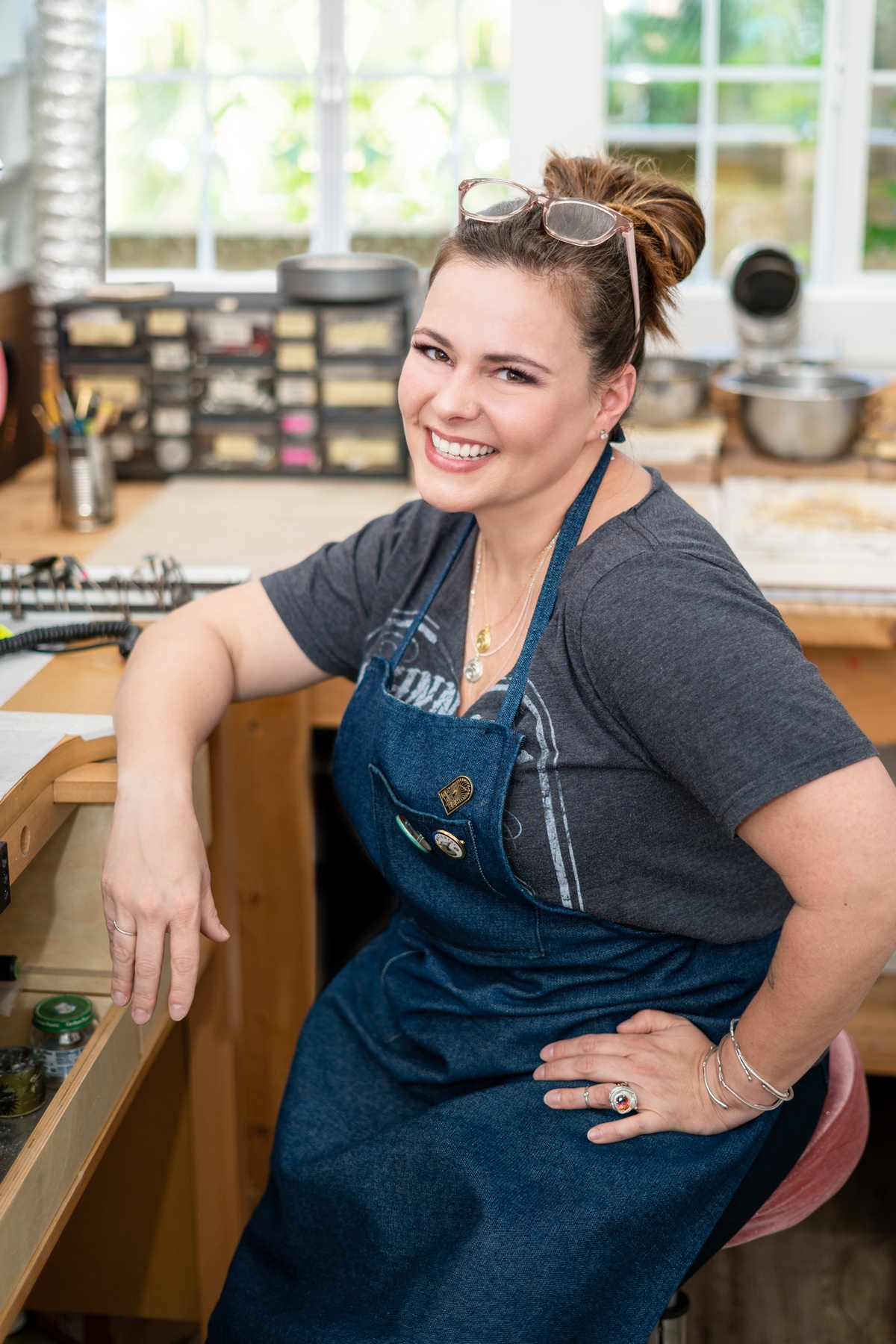 In the jewelry field, artists can connect with professional development content locally through jewelry studio schools or guilds. At the national level, jewelry entrepreneurship workshops are sometimes offered at trade show events. Or, you can reach small business content any time through these websites.
Flourish & Thrive
Flourish & Thrive Academy offers a jewelry specific small business education. They offer a great deal of free content through their blog and podcasts. Jewelry artists looking for more in-depth education or a peer-to-peer mastermind group can subscribe to paid service options.
Halstead Jewelry Business Plan Tool Kit
At Halstead, we are launching our new Online Jewelry Business Plan Tool Kit. It is designed to reach a wide audience of diverse jewelers working in all the different segments of our field. The business plan pathway will help you to write a business plan using free resources. With a business plan in hand, you will be prepared to seek out loans, apply for grants, and pursue your goals with confidence.
As Gillian mentioned, it is helpful to combine resources from the jewelry world with more general small business services. Instead of choosing between the two, you will likely find that they complement each other to give you the skills you need.
You may also like these business articles:
10 Cash Flow Culprits in Your Jewelry Business
5 Jewelry Wholesale Strategies
How to Start a Jewelry Business the Right Way