As an educator and professional artist coach, I often get approached by jewelers who would like to learn more about the professional practices involved in approaching galleries and stores. Since I've moved to Munich, Germany, after living and creating art in San Francisco for 23 years, I also get asked quite a bit about how the European jewelry industry differs from that of the US and what considerations one should take when marketing and exporting jewelry to Europe.

For the past few years, most European countries have seen solid economic growth, much like the US. We are currently experiencing a period of economic wealth and the strong consumer purchasing power has had a positive impact on the jewelry market. A recent McKinsey & Co. study has shown that while most jewelry sales, about 80%, are contributed to the lower price segment, 20% of sales are in the fine jewelry segment of jewelry in the price range of $400 to $50,000.
Fine jewelry is no longer only associated with gold, platinum and precious gemstones. Even jewelry that incorporates up-cycled materials can be part of this segment. There is a growing interest in art jewelry that is original and authentic.
Individuality and authenticity are important themes for many European consumers and they like to express this by wearing clothes, fashion accessories and jewelry products that match their personality, values, and lifestyle. While Germany, Italy, and France have an established reputation for both classical and trendy jewelry, Europeans are always very open and receptive to work by American artists, since they consider American culture as very hip, contemporary and trendsetting.
Things to Consider When Selling Your Jewelry in Europe
While there are of course a few factors that are specific to selling your work in Europe, the fundamentals of marketing your work remain the same as when you approach stores and galleries in the US. Let me cover some of the difference first before I focus on the professional practices I teach to my students and art coaching clients.
Since there is currently no free trade agreement between the US and Europe, you should familiarize yourself with the customs procedures of the country that you are exporting your jewelry to.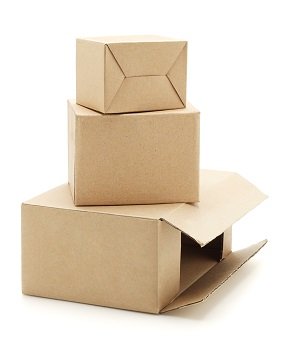 Check with the postal service of your choice what forms you need to attach to your package. Filling out the forms correctly is essential so your package doesn't get held up in customs. Don't mark your package as a gift if you're mailing jewelry that is going to be for sale at a store or a gallery since misrepresenting the contents of your shipment is against the law.
I recommend shipping via FedEx or UPS since they make it easy for you to track the package online. These postal services also require the recipient to sign off when they receive the package, so you have proof that the package got there. I also highly recommend insuring the package, since this won't cost very much and will protect you from any losses.
Jewelry that is imported into Germany is subject to a 19% VAT (value added tax), as well as 4% import duty. Keep in mind that the transport charges are added to the value of the jewelry when the VAT and import duty is calculated.
Whenever a package is held up in customs, your buyer, or the store/gallery that will sell the jewelry, is responsible to pick up the package at the local customs office and pay the additional VAT and import duty. In the case of a store or gallery, the VAT will eventually be paid by the end client, the person who buys the jewelry, so the gallery or store will recoup that cost. It is a good business practice to discuss this with the gallery or store owner beforehand since transparency is the foundation of a good business relationship. I would also add your international shipping policy to your website if it includes an online store.
Legal Requirements
There are also some legal requirements your jewelry must comply with in order to be imported into the EU. These regulations are listed at the online Trade Helpdesk of the European Commission website, but here are the most important ones to consider:
General product safety - For jewelry, the directive is mostly concerned with the safety of the materials it is made of.
Chemicals - As jewelry is usually worn on the skin, the use of hazardous chemicals and heavy metals such as cadmium, nickel, and lead is restricted.
CITES - If you use parts of wild plants or animals in your jewelry, such as certain shells, coral, leather, and wood, you should make sure that these are not from endangered species, since these fall under the restrictions of the Convention on International Trade in Endangered Species (CITES).
Hallmarks - In many EU countries, a system of hallmarking and control is used to verify the precious metal content in gold and silver jewelry. Imported gold and silver items offered for sale must bear hallmarks.
Again, if you are unsure about whether and how any of these regulations may concern your jewelry, you can find more information at the Trade Helpdesk of the European Commission website.
Professional Practices
Now that we have discussed some of the logistics and legal issues regarding exporting your jewelry to Europe, let's look at some of the professional practices involved in approaching a store or gallery overseas.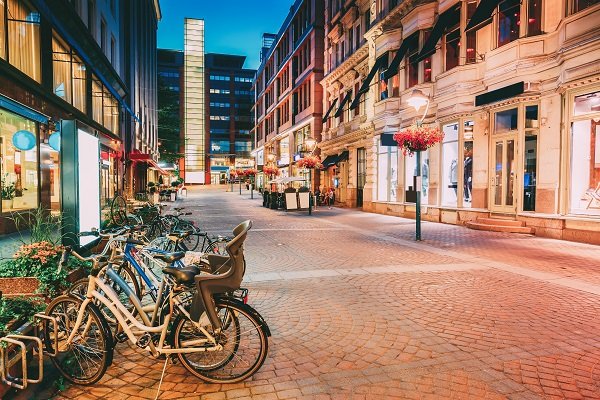 Just like in the US, boutique stores and galleries in Europe typically work on a consignment basis, meaning that they keep a percentage of money from every sale as a commission in order to cover their operating costs and to earn some profit, and then pay the artist the rest amount of the sales each month. The most common commission models are 60/40, where 60% of the jewelry sale goes to the artist, and 50/50, where the proceeds from a sale are split evenly between the artist and the store or gallery.
Personally, I would try to negotiate a 60/40 split, unless you have the opportunity to get your work into a respected gallery that will over time be able to increase the value of your work. Such a gallery invests into their artists, especially if it participates in some of the important international art and design fairs, such as SOFA, Collect, or Design Miami/ Basel, so the higher commission is completely justified. I feel that if a store wants to earn 50% of a sale, they should really be buying the jewelry wholesale, rather than offering it under a consignment agreement. Unfortunately, the wholesale market is so competitive, with its low prices driven by mass production in developing countries, that it is almost impossible to find stores that will buy your jewelry wholesale at a feasible price point.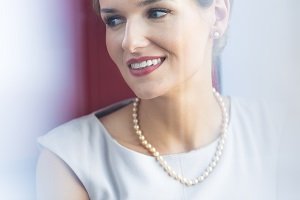 One of the aspects of marketing I try to communicate most strongly to the artists I work with is the fact that you need to know the target audience of your marketing efforts. What segment of the market is the best fit for your work? Just like there isn't really one singular art world, but rather many small segments that cater to different markets, the jewelry market is very diverse. Because of that, it is really important that you research the stores and galleries you want to approach.
Visit websites in order to understand the type of jewelry the galleries offer. If you feel that a gallery or store might be a good fit for your work, research the artists they represent and find out what other stores and galleries sell their work. This way, you can develop a list of galleries and stores to contact.
Aside from the quality of your jewelry, the foundation of any marketing strategy is the quality of your presentation. In today's art world people expect to see professional-level marketing materials, such as a well-designed website, good photographs, as well as additional information about the artist that they can use to market and sell the work. Especially in the higher priced jewelry segment, the artist, his or her process, as well as their story become an important element of the work.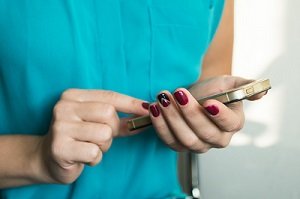 Before emailing a store or gallery, I would highly recommend calling first in order to inquire whether they are currently looking at new work. Make sure to ask who you are speaking to, when they might be open to review your work, and who you should contact with your marketing materials.
The reason I consider this call to be really important is because when you finally email them, not only will you send the materials to the right person, but you can also refer to your phone conversation and who you spoke to, which will tell the person on the other end that they are not receiving unsolicited material, so they will be much more likely to look at your work and respond to your email.
If you don't hear back from the store of the gallery, it is perfectly fine to send a follow-up email after a week or so. Don't get discouraged or take it personally if they don't show interest in your work. As long as you do your research and contact the right places, you will eventually find just the right stores and galleries to build a business relationship with.
I hope that this article helped you in understanding some of the professional practices involved in selling your jewelry through stores and galleries in Europe. I am also including some links to the most important jewelry fairs, which might be of help when researching some opportunities in Europe, as well as some links to jewelry related websites that are a good resource for more information regarding professional practices.
Resources
Important jewelry fairs and exhibitions in Europe:
Schmuck at the IHM Munich
Jewelry related websites frequented by the European jewelry community:
---
About Nils Krueger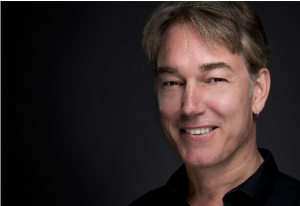 Nils Krueger provides art development and career advice, as well as marketing services to artists through his OnlineArtCoach.com website.
Nils Krueger is an artist and educator, as well as a mentor and coach who helps artists to reach their full potential in regards to their art and their career. He is a faculty member at the San Francisco Academy of art University, where he has been teaching since 2000.
Nils has helped hundreds of artists to develop professional PR materials, such as an artist statement, a resume and a professional biography, as well as business cards, postcards, a website and a print-on-demand portfolio book, in order for them to market themselves and their work on a fully professional level.
Subscribe to weekly Halstead articles on small jewelry business topics and studio techniques. Continue learning how to build your jewelry business with these articles from our archive:
Adding Diamonds to Your Silver Jewelry Collection
Use Storytelling to Add Value to Your Jewelry Brand