The silver jewelry trade has a rich history. There are centers of production in the world where jewelry manufacturing took root generations ago. These market leaders are each known for different strengths. Learn about the major contributors to the trade to make better informed sourcing decisions.
At Halstead, we firmly believe in transparency. You will find the nation of origin disclosed on every single product detail page on our website, and on our jewelry supply packaging. You can also filter product results in any category by narrowing down the display by nation of origin. It is important to be informed when you make purchasing decisions. Below, we will explore each of the primary nations of origin in the silver jewelry supply field.
Tariffs on Jewelry Supplies
The United States assesses tariffs or duties on jewelry supplies imported from most countries. Tariffs are in place to protect domestic manufacturers and to support other strategic national trade policies. Tariff rates and categories are periodically updated based on current economics. Recently, the trade war with China raised the profile of tariffs and international trade issues. But, these trade policies are always impacting the availability and pricing of goods, even when you don't hear about it on the news.
Nations are exempt from tariffs when they have bilateral or group trade terms negotiated for different reasons. One major program is the General System of Preferences, or GSP, which is a program designed to provide opportunities for some of the world's poorest developing economies. In 2019, GSP was canceled for many top jewelry supply exporting nations for the first time in many years. Silver goods from those nations are now subject to the standard 5%-13.5% tariff rates upon import into the United States. This change led to significant price inflation on jewelry goods across the board over the next year or so.
International purchasers must pay careful attention to the nations of origin for the supplies they buy. It is important to know the tariff rates in effect in your home country and shop accordingly if you will be receiving goods across international borders. Most countries reference the Harmonized Tariff System of HTS Codes. This categorization system is much like the Dewey Decimal System we all remember from the library. It is a long list of numeric reference codes that organize physical goods into groups and sub-groups.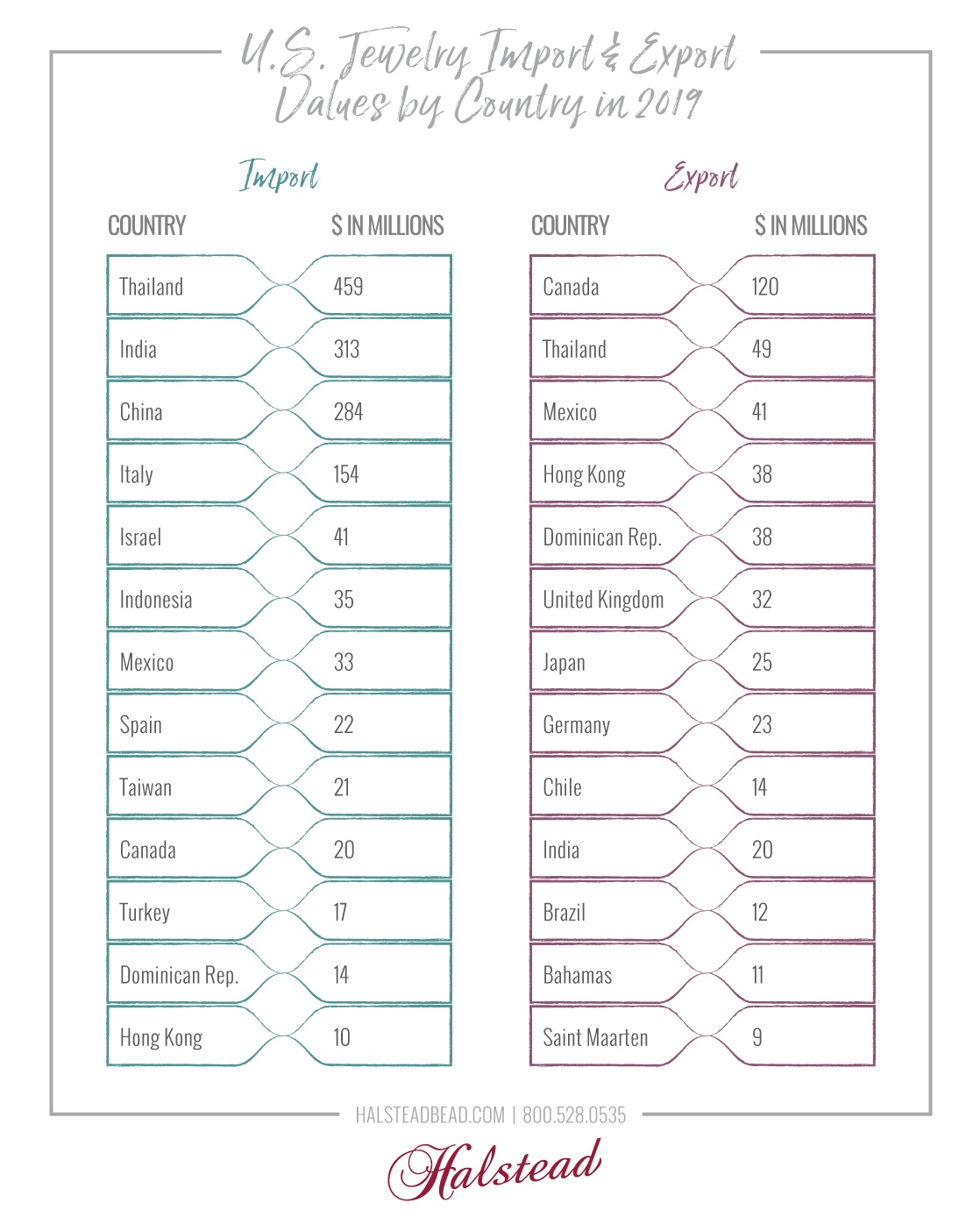 Jewelry Manufacturing vs. Cottage Industry
Jewelry supplies are often made in factories using machines and equipment for large-scale manufacturing. However, the jewelry industry is unique because it is such an ancient field. Some of the production methods used centuries ago are still the best ways to make quality components. In some traditional markets, supplies are made using cottage industry, or production completed in private workshops.
Under the cottage industry model, a brokerage company will commission work out to independent craftsmen for completion in their own studios. The craftsmen will make items to certain specifications and then deliver them to the umbrella company for distribution. The cottage industry approach is still a vital part of the jewelry supply chain in many countries.
Made in USA Silver Jewelry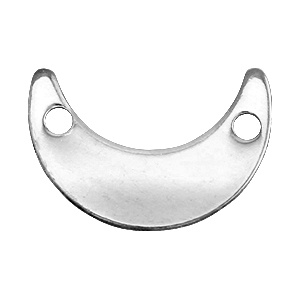 Large volume silver jewelry manufacturing in the United States is primarily in New York, Massachusetts, and Rhode Island. Some companies have been operating in these states since the 19th century. The industry evolved from workshops united by guilds to more traditional factory business models with hundreds of workers and buzzing machinery. The domestic manufacturing scene peaked in the post-World War II era of rapid growth and investment.
Many manufacturers in the country are still using equipment from the 1940s and 50s. Since the industry has been steadily downsizing few firms have been able to invest in more updated machinery and methods. In fact, many have closed altogether. It is important to note that supplies manufactured on older machines are just as high quality; however, production efficiency is often lower on older equipment. That contributes to higher labor costs per unit of manufacturing output compared to jewelry manufactured in other countries.
Some skill sets have been lost in US large-scale manufacturing altogether. One of the greatest concerns of the industry is a shortage of qualified tool & die masters with the technical knowledge and experience necessary to keep aging manufacturing equipment maintained and productive. Manufacturers have recruited and relocated workers with these skills from other countries to fill job openings that can't be filled from the domestic labor force. This skill gap poses a real threat to the long term health of USA jewelry manufacturing.
What remains strong in US jewelry supply production is chain manufacturing and light stamping or die-struck machine-made goods. These made in the USA silver products are high quality, competitively priced choices. But, many essential jewelry supplies are not made in the USA at all. For example, lobster clasps and spring ring clasps are not made anywhere in the country. Cast components are rare, and not competitively priced. In recent decades, domestic jewelry production has been declining. The U.S. imported more than $1 billion of jewelry and supplies from Thailand, India, and China in 2019. Indeed, New York, Massachusetts, and Rhode Island were the destination for almost half a billion dollars worth of imports for the trade. The region accounts for much of the import and distribution of jewelry-related goods to the rest of the country.
Italian Silver
Northern Italy is one of the cradles of worldwide jewelry manufacturing. Italian engineers are known to make the best machines on the market for large-scale manufacturing and finishing applications. Naturally, factories in Italy are some of the highest tech, most efficient facilities in the trade. Interestingly, some of the most cutting edge equipment often operates alongside machines that are from a prior era, but still effective. The Italians are known for high-quality silver chain, clasps, beads, and findings.

Since Italy is a bulk exporter, they rely on the health of various external markets. According to the 2020 World Silver Survey, the U.S. is the single largest destination for Italian silver jewelry. Over the last 5 years, the U.S. has consistently received about $150 million of silver jewelry and supplies from Italy per year.
Mexican Silver
Mexico is a global leader in jewelry making and mining. Mexico is still a major mine producer of silver on the world stage. Traditionally, the Mexican jewelry market has a wide mix of silver alloys. Items described as "silver" in Mexico may have a much lower fine silver alloy content than .925 sterling. Nonetheless, savvy manufacturers in Mexico recognized the developing standard of .925 sterling and are adapting. Some firms now adhere to strict quality controls and testing to serve the global market with certifiable materials.
Most jewelry manufacturing in Mexico is via cottage industry and craftsmen prefer to serve the finished jewelry market with beautifully made cuffs, collars, and jewelry ensembles. Parts production is rare and scattered. In fact, Mexican jewelry manufacturers increasingly import chain and findings from major manufacturing nations to supply their production. In the jewelry supply realm, Mexico is known mostly for cast charms as well as bracelet cuffs, and neck collars.
According to the 2019 World Silver Survey, Mexican silver jewelry designs tend to be traditional and religious so it often does not find a large international market. The U.S. is Mexico's largest jewelry export destination. However, at publication, the longstanding NAFTA trade agreement that eliminated tariffs on goods made in North America is being renegotiated. An updated agreement may or may not preserve tariff exemptions. The final draft of the USMCA trade agreement will provide details.
Bali Silver
Bali craftsmen in Indonesia use traditional casting and fabrication techniques to make beautiful beads, pendants, and findings. Operations often use the cottage industry model, but modern factories exist as well. Jewelry skills have been passed down in families for generations in Indonesia. Many of these families have ancestors from the surrounding geographic region. Traditional Bali silver designs feature granulation and tribal echoes from centuries ago. However, sleek, contemporary styles are produced there as well. Bali pieces are typically heavier castings or fabricated wire creations. They are known for beads, charms, and pendants.
Indonesia has seen a steady increase in fabrication, even in lean export years, thanks to a growing domestic market for silver jewelry. However, silver still faces a challenge against gold jewelry, especially in the rural areas that keep traditional jewelry beliefs.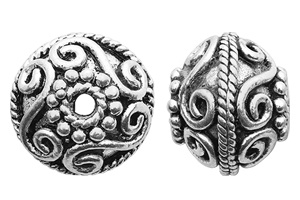 Turkish Silver
Turkey has a rich jewelry heritage. The country invested in promoting its jewelry industry for many years and actively increased production as part of a wider economic development strategy. Turkish factories are a major consumer of Italian jewelry manufacturing equipment. Therefore, the country now produces many similar items such as basic chains and findings. These supplies are then exported to countries such as the USA, Libya, and France.
However, the nation also boasts a large group of highly skilled silversmiths who operate under the cottage industry model to produce high-quality beads and findings. Turkey is geographically close to Indonesia as well. It produces designs that look quite similar to "Bali beads." Indeed, these styles predate modern borders and are indigenous to a number of different countries.
Thai Silver Jewelry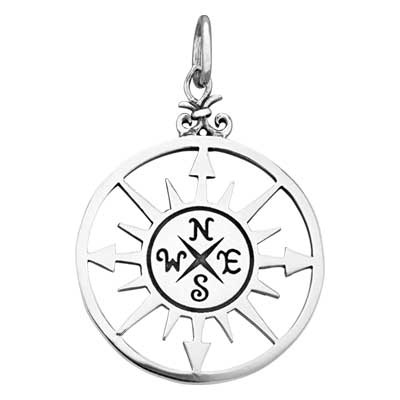 Thailand is geographically close to Indonesia, so much of the Jewelry produced there has a similar aesthetic. However, Thailand has developed more large-scale manufacturing capabilities in the last ten to twenty years. It is becoming a major player in the mass jewelry market for major retailers worldwide, especially Pandora. Indeed, in 2019 Thailand was the largest importer to the U.S. with almost $460 million of silver jewelry and supplies. The Thai silver jewelry industry has also benefitted from the U.S. - China trade war as agreements and sentiments toward China have changed.
The nation is especially known for casting and stone setting, thanks to a long history of gemstone mining.
Jewelry Made in Germany
Germany has a tradition in goldsmithing, stone cutting, and watchmaking. The country has a unique vocational trade and apprentice system that produces some of the world's best machinists, including coveted tool & die makers for manufacturing.
Germany is best known for gemstone cutting, fancy clasps, and specialty chain manufacturing among jewelers. These suppliers cater to the high-end luxury market as German goods are usually at top price points. German jewelry supplies are more widely available in karat gold alloys than in silver alloys.
It is important to note that the term "German silver" is used to describe a specific base metal alloy described in our types of silver resource article. Do not use this term to describe sterling silver jewelry or supplies made in Germany.
Silver Jewelry Made in India
As a developing country, India has a wide array of jewelry production exporters ranging from small, cottage industry suppliers to the world's biggest production factories with the most modern technology. The country has leveraged a deep tradition in the arts and in jewelry making in particular.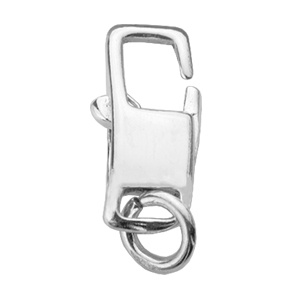 One should not assume all jewelry coming out of India is made in third-world conditions. Quite the opposite, in fact. India has invested a great deal in educating a generation of engineers and business leaders in the best university programs of the Western world. They also pumped billions of dollars of investment into industries such as jewelry to drive economic development. These factories run on world-class equipment made in Italy, Germany, and increasingly India as high-tech manufacturing equipment firms take root on home soil.
National economic development programs have paid off with state-of-the-art facilities that supply many of the essential parts the global jewelry trade depends on. Over the last few years, India has enjoyed generally higher export numbers than in previous years. Jewelry supplies made in India run the complete range of beads, findings, chain, and clasps in all alloys using a wide variety of manufacturing and skilled handmade techniques.
Silver Jewelry Made in China
China started in the jewelry trade with cheap base metal goods for costume jewelry. Quality was not a focus in the early years of these endeavors. But smart businesses migrated towards new opportunities and began to pursue other segments of the jewelry industry.
The next foray was into stone setting work. China and its Asian neighbors succeeded in dominating much of the prong-set and pavé-set gemstone jewelry market. Along with these skills, the Chinese continued to improve their casting manufacturing facilities to become a powerhouse in the global jewelry trade.
Much of Chinese manufacturing is focused on finished jewelry. However, some beads and findings are also produced for resale. In the past, alloy quality and construction quality were significantly lower than competing nations of origin, but the quality has greatly improved in the last decade. However, many jewelers in China still often focus on the pieces with a higher price margin. This means including pieces with high rhodium content with pearls and crystals.
China has seen a drop in export numbers for the last 6 years according to the World Silver Surveys. The recent trade war and a drop in consumer sentiment in the last couple of years are redistributing global trade. The giant Chinese economy is increasingly turning its attention inward to a growing population of middle-class consumers. We expect Chinese imports to the US to continue declining for quite some time.
---
Want to Learn More About the Jewelry Field?
Halstead Lab Testing for Quality Control
9 Types of Gold Metal Used in Jewelry
Export References:
Workman, D. (2020, May 12). Jewelry Exports by Country. Retrieved May 29, 2020, from http://www.worldstopexports.com/jewelry-exports-country/
Silver Institute. (2020) WORLD SILVER SURVEYS. Retrieved from https://www.silverinstitute.org/all-world-silver-surveys/
Flexport. (2020). HS Code 711311 - Trade Statistics, Tariff Rates for Jewelry And Parts Thereof, Of Silver. Retrieved May 29, 2020, from https://www.flexport.com/data/hs-code/711311-jewelry-and-parts-thereof-of-silver