Earring Making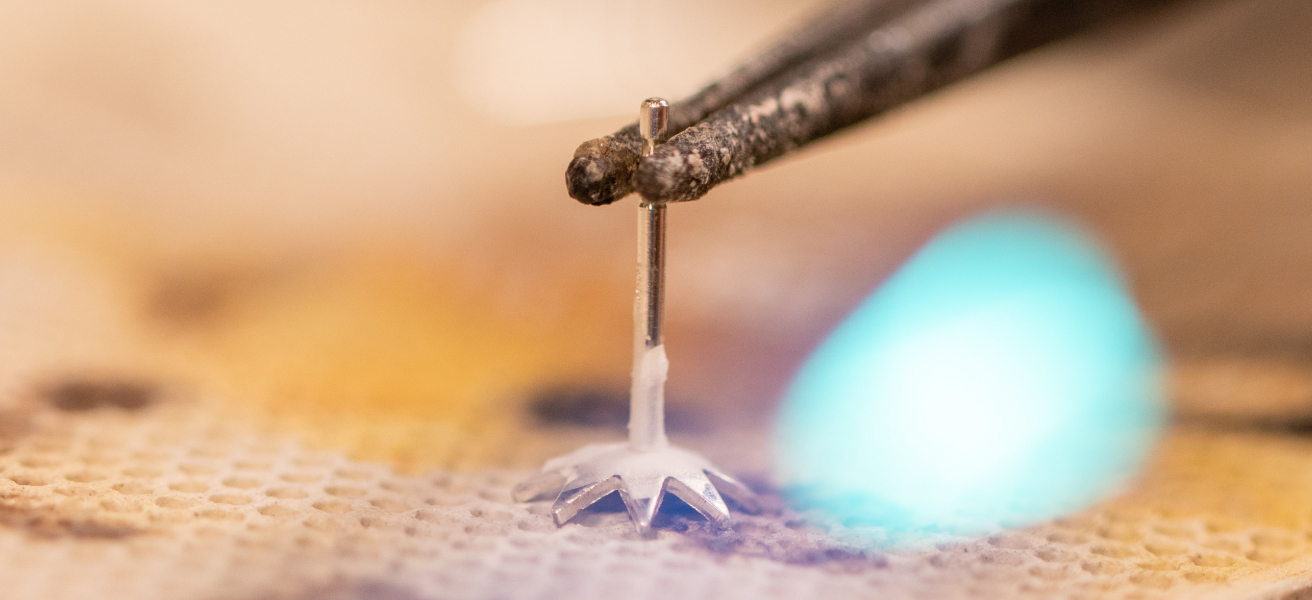 Earring Making
Creating a collection of earrings is a smart way to add to your jewelry line. You can offer earrings at an accessible price point to coordinate with your other jewelry. Earrings make great add-on purchases. Assemble yours from premade earring making supplies or get inspired to make your own statement designs at the bench.

Earring Making Supplies
We sell time saving earring findings for jewelers, from simple ear wire hooks to hoop findings and chandeliers. You can shop for a wide variety of styles in sterling silver, gold-filled and other metals in our earring making supplies sections.
Our earring materials online also include unconventional earring findings like ear threads, cuffs, ear climbers and earring jackets. Let these components spark your imagination as you create your own unique earring designs. Watch our videos on the product pages to learn about ear threads and earring jackets.
Earring Making Techniques
If you're just learning how to make jewelry, earrings are the perfect beginner project. For example, you can connect a charm or tassel to an ear wire or post in a matter of seconds. Or, string an eye-catching bead onto a head pin, make a wire wrapped loop to connect it to an earring finding and you're good to go. It's a quick and satisfying way to experiment with jewelry making.
Fabricating Earrings at the Bench
We also sell all the supplies you need to make custom earrings from scratch using traditional metalsmithing skills. One of our favorite techniques is soldering a double notched post to the back of a charm or metal blank. This opens a world of possibilities because we have so many different charms. Or, explore a new fabrication technique by making earrings from our metal blanks or sheet.
Selling Handmade Earrings
Once you've made your earrings, it's easy to make your own earring display cards using earring punch tools. You can use your business card or cardstock that reflects your brand, so it's a great way to customize your look. Punches are available with tabs for leverback findings or without tabs for post earrings and ear wires.

Subscribe
to our educational articles for project ideas, plus tips and tricks for making your own earrings.