Jewelry artists looking for funding should consider CDFI small business loans. Community Development Financial Institutions are organizations that finance small business that would otherwise struggle to get funding. They also provide small business training through their Technical Assistance programs.
We offer a broad overview of small business loan options for jewelry businesses in a separate article. This piece takes a deep dive into one of them. CDFI small business loans can be the best fit for jewelers looking to launch a business.
What is a CDFI Small Business Loan?
Community Development Financial Institutions (CDFIs) are funded in part with federal tax dollars. They channel CDFI small business loans to entrepreneurs who have difficulties getting traditional bank financing. CDFIs are usually non-profit, mission-driven organizations serving regions throughout the USA.
There are over 1,000 CDFIs in the United States. In 2018, they funded 15,000 small businesses with an average loan near $40,000. Federal legislation launched the program in 1994. CDFIs are certified by the US Department of the Treasury. Lenders must meet stringent requirements to qualify.

According to Michael Dunmire, a Growth Loan Officer at CDFI Bridgeway Capital, "If someone is looking for small business financing and is frustrated by a bank encounter, send them to us at a CDFI." A CDFI officer will sit down with them to see if the candidate meets their mission. They can also help determine what type of loan is the best fit.
Many recent CDFI loans are closing at rates roughly between 8%-11% for terms up to five years. Bridgeway Capital, and other CDFIs, also facilitate SBA small business microloans that are at 8.125% for approved candidates.
Who do CDFIs Serve?
CDFIs focus on economic development through ventures led by women, minorities, veterans, and rural entrepreneurs. This grassroots approach magnifies the impact of the loan. Loans to CDFI recipients create opportunities that reverberate through underserved segments of a local population.

Opportunity Finance Network (OFN) is an association that represents one quarter of all CDFI organizations in the country. They track data on member lending and support them with services and advocacy. Over time, OFN members have funded over 419,000 businesses with nearly $75 billion in financing.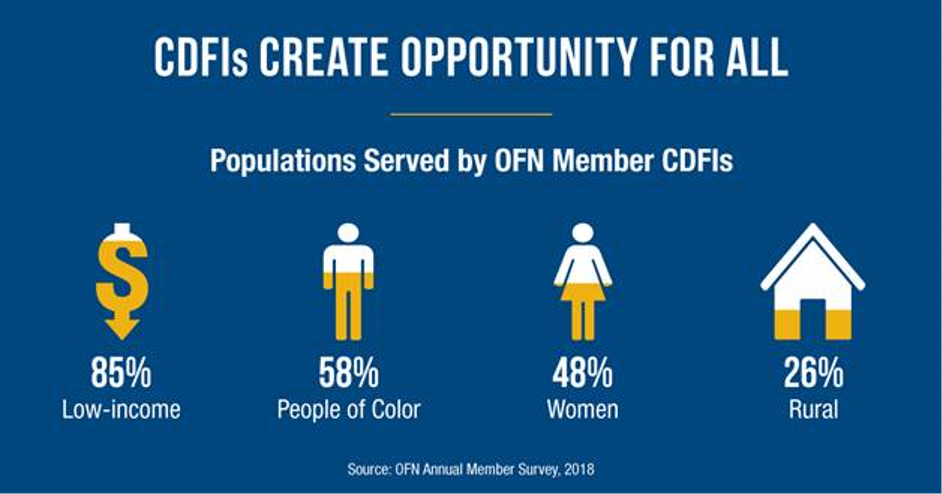 Technical Assistance is Part of the Package with CDFI Small Business Loans
The CDFI mission goes beyond access to capital. A CDFI certification requires a lender to offer a full slate of support services, called "Technical Assistance," or TA for short. The general public would call TA "small business classes."
Free Technical Assistance training curriculums vary between organizations. Some are independent whereas others collaborate with related small business programs in a community such as Small Business Development Centers and SCORE Chapters. Typical classes include marketing, breaking even, hiring employees, and product pricing. CDFIs offer a mix of digital webinar programming and in-person workshops. They often provide mentor matching or business coaching services.
"CDFIs work in such diverse markets nationwide and tailor their Technical Assistance accordingly," said Caroline Valvardi, Senior Associate of Strategic Communications at OFN. A CDFI may offer general small business education for a wide audience and/or programs specifically tailored to smaller target audiences. For Example, Bridgeway Capital offers the Origins program for African American small business owners in Western Pennsylvania. Or, the Mission Economic Development Agency offers the Fondo Adelante program for Latino entrepreneurs in the Bay Area of Northern California.
Why are CDFI Small Business Loans and Services a Good Fit for Jewelers?
A CDFI small business loan can be a working capital loan for jewelers. They can be used to outfit a studio space, invest in the business, hire an employee, or build inventory. Or, a CDFI can assist with a real estate loan if you are looking to buy a commercial property for a studio or retail space.
Many jewelry artist-entrepreneurs are female and/or BIPOC. They are frequently start-ups with very little credit history. Some are business owners recovering from bad credit. All these conditions meet the missions of the CDFI program.
Beyond demographics, jewelry is a unique field. Few bench jewelers, metalsmiths, or designers have a background in business. Most find their way into the jewelry world because of their creative talents. Jewelry artists may lack the business management skills needed to run a business when they first start. But those skills are accessible through CDFI Technical Assistance programing.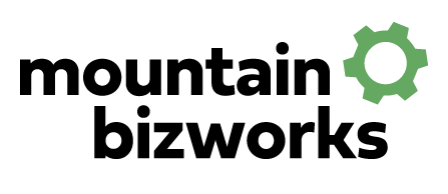 Gwynne Rukenbrod Smith is a Project Manager of Craft Your Commerce program at Mountain BizWorks, a CDFI in Asheville, NC. She knows the world of jewelry well thanks to a long career as Executive Director at the Society of North American Goldsmiths (SNAG). Gwynne is also married to a professional jewelry artist. She said, "the biggest challenge is getting individual craft artists to recognize that they could use the help."
Jewelry artists are often so focused on the hands-on creative side of their endeavor that they neglect the business side of things. "Jewelry artists need to understand that they can really benefit from the services. And often those resources are free or very affordable," she added.
For example, Gwynne has noticed jewelers struggle to form a target customer profile. Jewelers often focus on the same small audience of one-percenters, the wealthy elite. But there are many other audiences out there that you may resonate better with to build a following. "Technical Assistance workshops and coaching can help you really narrow into your customer and then be strategic about where you go to sell your work successfully," she said.
Setting aside time to focus on development is necessary to build a business. An easy first step is to sign up for a local CDFI's mailing list to receive notifications of workshops and services. Then, meet with an intake coach to identify resources that are the best fit for your type of business and stage in development.
CDFI Small Business Loans Support the Arts
Two CDFI programs in the country focus on creative entrepreneurs working in American craft. Both are in geographic areas that have strong roots in the creative economy and a history of generating craft business ventures. They specialize in creating content for creative entrepreneurs. Both work with jewelry artists.
First, Mountain BizWorks serves western North Carolina creatives through their Craft Your Commerce program. Second, The Creative Business Accelerator associated with Bridgeway Capital is in Pittsburgh, PA and serves western Pennsylvania. Other CDFIs across the nation may not specifically focus on artist entrepreneurs, but creatives are included in their regular programs.
One Jewelry Artist's CDFI Small Business Loan Story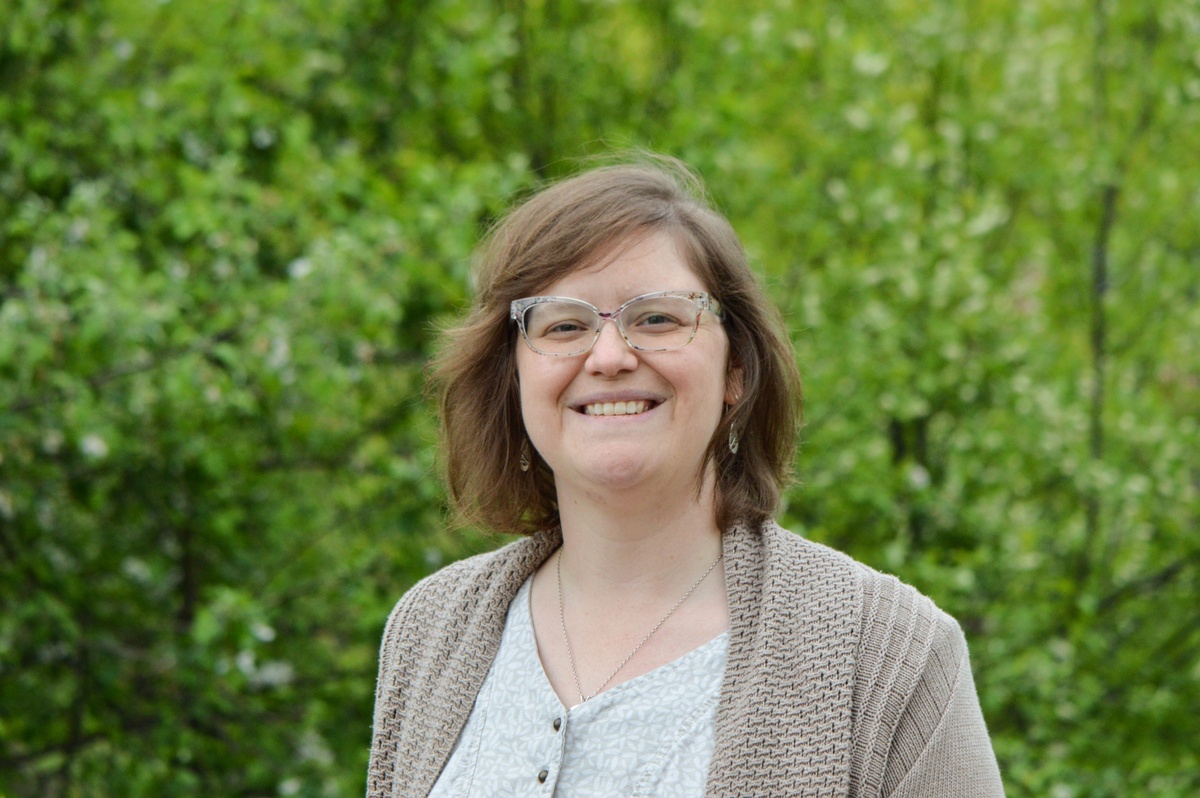 Beth Millner Jewelry in the Upper Peninsula of Michigan worked out a creative business solution with the help of CDFI Technical Assistance and funding. Like many small business owners, she tried a bank first and they rejected her loan application. However, the banker and her accountant both recommended that she talk with a local CDFI called Northern Initiatives.
A CDFI loan from Northern Initiatives helped to bridge a down payment gap so she could buy a building for her studio and retail storefront. She also needed funds to hire an employee and handle rapidly rising demand for her jewelry. She never imagined a CDFI small business loan when she first started looking for a new space for her business. The experience was life changing. Beth ended up volunteering on the board for the organization.
"A CDFI wants you to succeed," she said. Beth did not intend to write a business plan until she began the loan application. Northern Initiatives coached her through the entire process. Beth learned that it was doable if you, "write down your vision and then put numbers to that story."
It may take more time to go through a CDFI loan process compared to some of the quick lending options available online. But Beth found online loan rates much higher and the loans riskier. "CDFIs and banks require business plans for a reason. They make you successful. Don't be tempted by the easy option," she warned. Technical Assistance small business programs add tremendous value beyond the loan itself.
At Northern Initiatives, Beth took classes on using Quickbooks for bookkeeping, and profit mastery. She found lessons on capacity and break even particularly helpful. Beth also used their online portal of small business curriculum. It includes digital tools like a pricing calculator. She took advantage of coaching sessions and informal advice from her officer. "They are invested in such a different way," she said. Beth's relationship with Northern Initiatives continued long after the loan deal closed.
Her biggest takeaway from the whole experience is, "ask questions!" Loans are confusing and full of banking lingo you may not understand at first. Do not just sit quietly nodding your head and pretending to understand if you don't. You are a client. Ask questions. Take the time to educate yourself on the process and the lender's perspective. Take full advantage of the Technical Assistance offered by your CDFI. The more you learn, the more prepared you will be to run your small business in a sustainable way.
What to Expect From CDFI Small Business Loans
It is perfectly okay to need help when you first meet with a CDFI. But that does not mean they will do the work for you. A CDFI will coach you through the process and connect you with resources. But the preparation and hard work are up to you. Tenacity and follow-through are skills you will need to run a business.
According to Michael Dunmire, lenders don't approve loans if a candidate fails to create a thorough business plan. Lenders are investing money in your small business. They expect to see a plan in place that shows you can meet the loan payment obligations for the entire term of the loan. But a CDFI lender wants to see you succeed. If you don't qualify for a loan when you first try, ask questions so you can prepare and try again later.
How to Prepare for a CDFI Small Business Loan Meeting
Eventually, you will need a business plan and financial statements to complete a loan application. But Caroline Valvardi of OFN adds, "Many CDFIs will help guide small businesses in preparing these items." Her organization recommends that candidates come to their first meeting prepared with three things.
Your Story – Your small business idea including how you fit with the CDFI's mission to help underserved borrowers
Your Need – As much information as possible about why you need a loan and what it will accomplish
Financial Documents – Even if you don't have financial statements prepared for your business, plan to bring your personal bank statements and tax returns to get the conversation started.
How do I find a CDFI small business lender in my area?
CDFIs use grassroots leaders and resources to meet the needs of their communities. They usually serve a small region ranging from a few counties up to several states. So, it is best to use geographic terms to find local options. Search "CDFI loan + your state" in your search browser. Then reach out to see if you meet their mission-based criteria.
The US Treasury also offers an updated list of all CDFIs in the country. You will need to visit the CDFI Fund website and look for the icon shown below on the web page. Click directly on the icon to download the list of CDFI's. Then search for your city or state.