Curious what makes handmade jewelry so different from mass-produced? Learn about the different categories of handmade jewelry and some of the techniques for each one.
Many consumers are moving towards a preference for handmade jewelry vs mass-produced jewelry. But what is handmade jewelry and why is it becoming so popular? There are many different jewelry making techniques in use today and we will explore the different types here.
What is Handmade Jewelry?
Handmade jewelry is made by an artist without the use of mass-manufacturing machines. There is no standard "look" for handmade jewelry. It can range from simple wire wrapped pendants and bracelets to intricate designs that take hours or days and skilled techniques to finish. What they all have in common though is that a jewelry artist makes each individual piece using only their hands and simple tools. For a piece of jewelry to be called handmade the entire shaping and forming of raw materials and finishing need to be accomplished by hand labor.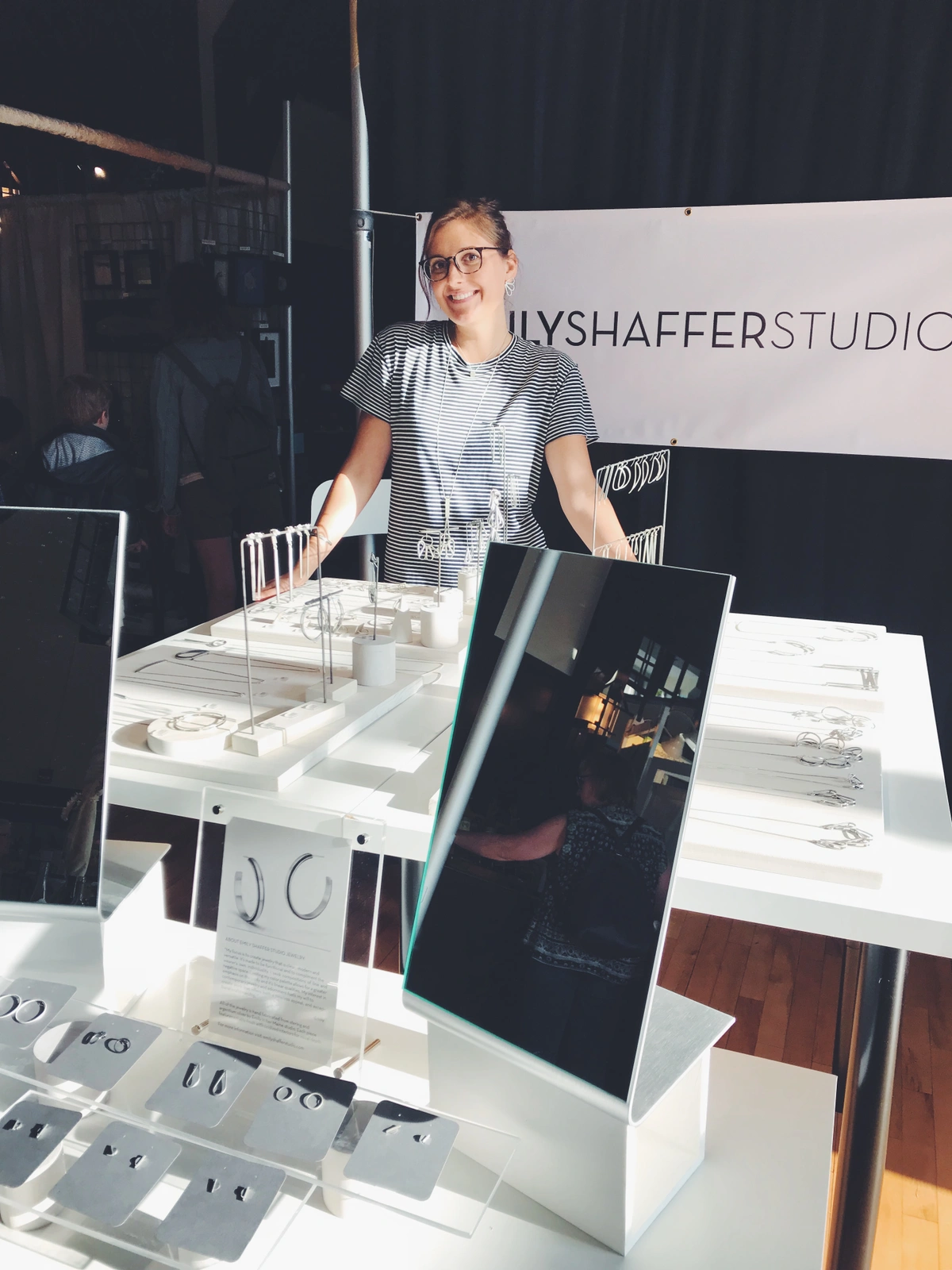 Why Choose Handmade Jewelry?
When you choose to purchase a piece of handmade jewelry, you're going to get a unique keepsake each time. There is almost always a little variation between each individual piece of the same style, due to the nature of handmaking anything. There may be slight imperfections - maybe a cut line isn't 100% straight - but there is also much more character to a piece of handmade jewelry. There's a story behind not only the design of the jewelry piece but the artist you're buying from.
You're helping a small business owner to pursue their passion when you buy handmade jewelry. Some of these businesses are as small as a stay-at-home mom working from home and selling items on Etsy. Most are small business owners who are active in their local community beyond just the economy. They also often source from other small business suppliers for their materials and stones. Even if you're not in their local community and purchase online, you're supporting the small business backbone of our economy.
Handmade jewelry artists are also more likely to make pieces using ethically-sourced materials. They are usually a great source for anyone looking for ethical and sustainable jewelry. They tend to choose source companies with a reputation for recycling scrap metal or who can guarantee the conflict-free background of stones. Some jewelers will even go out to mining locations to witness the mining operations themselves. This ensures the origin of the diamonds and gemstones they buy line up with their own ethos. They may even dig around for their own stones!
---
---
Types of Handmade Jewelry
Wire Wrapped Jewelry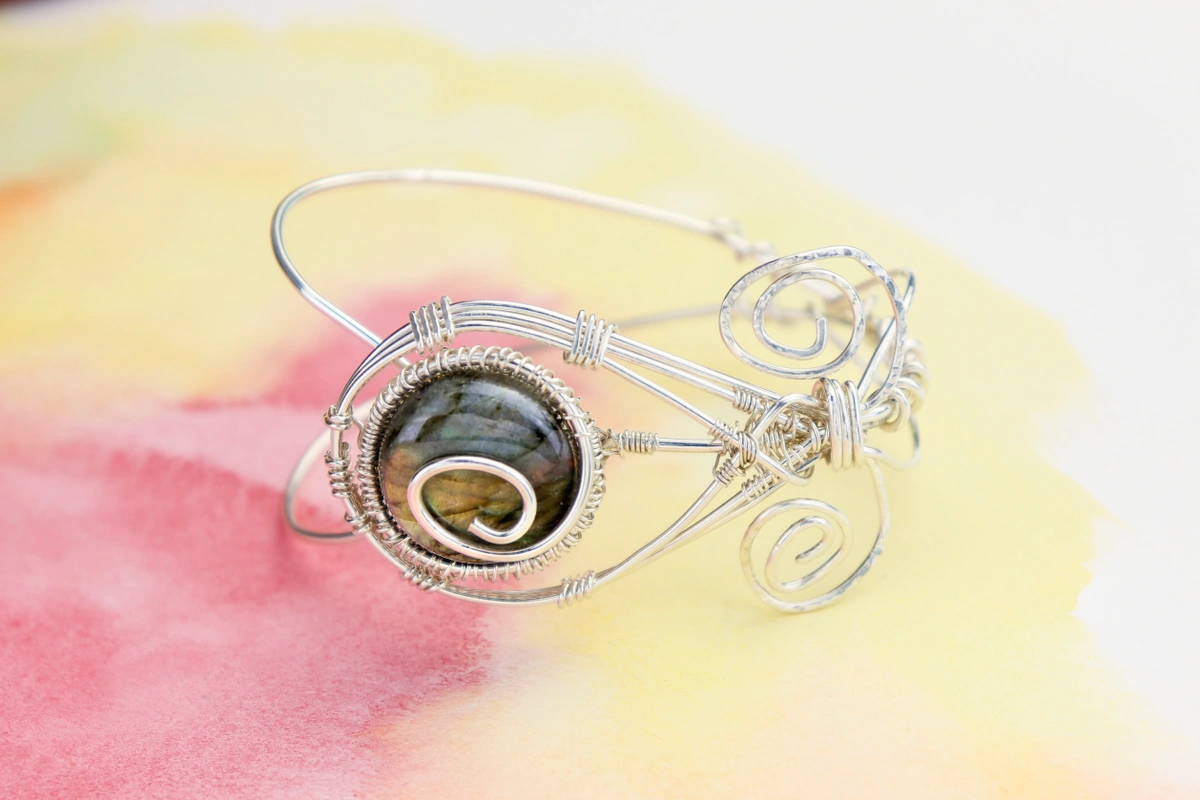 Handmade wire wrapped jewelry is easy to spot: It uses a lot of wire! Most jewelers use wire wrapping to create pendants or charms with stones and beads. At its simplest, wire wrapped jewelry is a decorative frame embellished with other ornaments that are attached with coils of wrapped wire. But some wire wrapping experts are able to create very intricate and delicate designs with wire weaving techniques that are quite labor-intensive. Wire wrapping takes time and practice to master.
Depending on the design, makers can use a few different gauges of wire. For simple framing designs, they may choose to use a thicker gauge while the intricate woven designs require thinner gauges. Makers will also need to take note of the wire's temper for their project. For example, dead soft wire will be much easier to wrap many times than a full hard wire.
Fabricated Jewelry
Handmade fabricated jewelry covers a wide range of jewelry styles from traditional gemstone rings to wildly creative art jewelry. Fabricated jewelry uses metalsmithing techniques and jewelry bench skills. Jewelers use a metal saw to cut out the basic shape of the piece or to cut intricate details in the piece. Many jewelers use soldering to attach components to each other. This can be as simple as attaching two pieces or as complex as having a dozen solder joins. Fabrication takes time and dedication to learn. Studio classes at a community art center, vocational school, or university are recommended.
Once a jeweler knows a few basic concepts, they are able to manipulate the metal in a wide variety of ways. The first collection may be simple. But as they gain knowledge and practice over the years, their collections can become quite intricate and technically difficult. This is where a lot of the gritty and grimy jeweler's hands come from! *Note- the pendant plate can be referred to as handmade but it is on machine made chain from Italy.*
Beaded Jewelry
Hand beaded jewelry can be some of the simplest or most intricate jewelry designs depending on which beads are used. Makers can use beads on a single strand of stringing material to create bracelets and necklaces. Some of these beads may include letters or numbers for personalization, fun shaped beads to show off interests, or a large statement bead with smaller ones framing it. However, with quite a bit of practice and some very tiny beads, makers can create larger and more intricate designs (pick up any issue of Beadwork magazine to see examples).
The fun part about beads is that they can be incorporated into most types of jewelry as accent pieces. A beaded necklace is a fun alternative to simple chain for hanging your centerpiece creation. Beads are also available in a variety of materials. Halstead offers a wide selection of sterling silver, gold-filled and rose gold-filled beads. But makers can also find copper beads, gemstone beads, crystal beads, beads made from clay or wood or other natural materials. Glass beads are one of the most intricate and delicate handmade beads. Lampwork artists use glass rods to create colorful and patterned beads. They may also etch a design into the glass after forming it into a bead.
Hand Stamped/Engraved Jewelry
This is one of the most popular types of handmade jewelry today. Hand stamping allows a maker to easily create personalized custom jewelry for customers. It only requires simple tools and techniques, so it's an easy craft to begin. Designs are created by hammering a metal stamp impression onto metal with a heavy hammer. Most of these tools are readily available to hobbyists and professionals alike.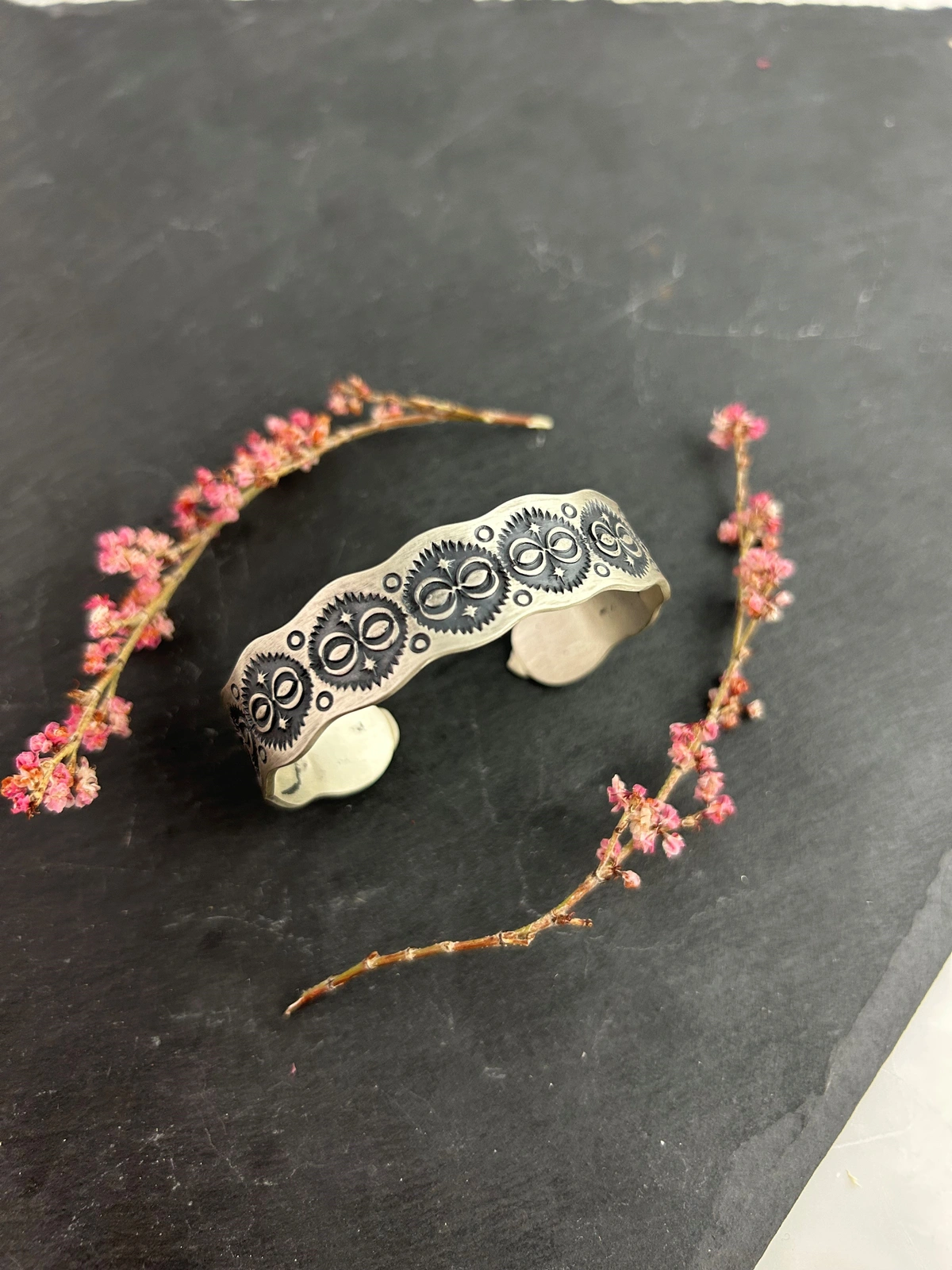 Engraving allows for more details in a design. However, it also requires greater skills and/or special equipment. When a jeweler hand engraves a piece, they must take a sharpened engraving tool and cut a hand-drawn design. This technique usually takes quite a bit of practice and time.
Enameled Jewelry
Handmade enameled jewelry is a great way to add pops of color to your metal jewelry pieces. Enameling is basically fusing glass powder to the surface of metals to create a permanent bond. There are different ways to add enamel to handmade jewelry. The most popular technique today is torch-firing. This is considered a simpler, more affordable enameling technique as you can use your soldering torch to heat up the enamel on your metal.
Most enameling techniques require a kiln that heats the jewelry piece more gently than a soldering torch would. Cloisonne is a popular enameling technique with a long history. This technique uses wire to create little "compartments" to make a design with the enamel. One of the most difficult techniques to master is called plique-a-jour. This technique creates a stained glass-like effect since the enamel has no backing. Read more about these techniques here.
*Note - since this enamel necklace incorporates jewelry findings it can not be referred to as handmade. The enameled elements of the necklace are handmade.*
How To Start Making Handmade Jewelry
Are you ready to start making your own jewelry? Whether you're looking to start a side business, make a career move or just take it up as a hobby there are a lot of ways to learn. Try searching YouTube for tips on what you need to get started and how to do some of the basic techniques. Starting your handmade jewelry journey at home is great, but you'll really want to get out and go to a class or workshop. Getting the in-person training with the ability to ask questions and receive feedback from a highly skilled jewelry instructor is the best way to learn.
If you would like to read further into what can and can not be legally called "Handmade" jewelry check out the FTC Guidelines on the JVC Legal website.
---
Subscribe now for the latest jewelry making tips and more.
Keep reading for more tips on making handmade jewelry:
Get Creative with Pre-Made Jewelry Components
Make a Copper Rose Ring in 7 Easy Steps