Using influencer marketing for your jewelry business is a valuable tactic that has grown and evolved over the last few years. Read on to learn some of the ins and outs of this marketing tool.
Influencer marketing has taken off in the last few years. But as much as it's grown in that time, it has also evolved. Influencer marketing can be a helpful strategy for your jewelry business, so let's take a look at what it is and how to use it.
What is Influencer Marketing?
Influencer marketing is a form of paid advertising that involves collaborating with an influential social media personality. They generally have a niche area they're influential in. i.e. travel, fashion, parenting, etc. Influencers are generally paid a certain amount per post. This could be a one-time post, or you may choose to create a partnership with multiple posts over time. Influencer marketing should not be confused with affiliate marketing, where a small business partners with an established website/person who receives a portion of the income based on their performance or number of customers they bring in.
We often think of some of the biggest mega-influencers, such as celebrities with millions of followers. These influencers can often charge 6-figures per post, which is usually far out of reach for a small jewelry business. However, there are multiple levels of influencers that are more affordable for small businesses. The smallest level, a nano influencer, generally has less than 10,000 followers. A micro influencer has up to 100,000 followers. And finally, a macro influencer falls between 100,000 and a million followers. Some add an additional level for mid-tier influencers from 100,000 – 500,000 followers.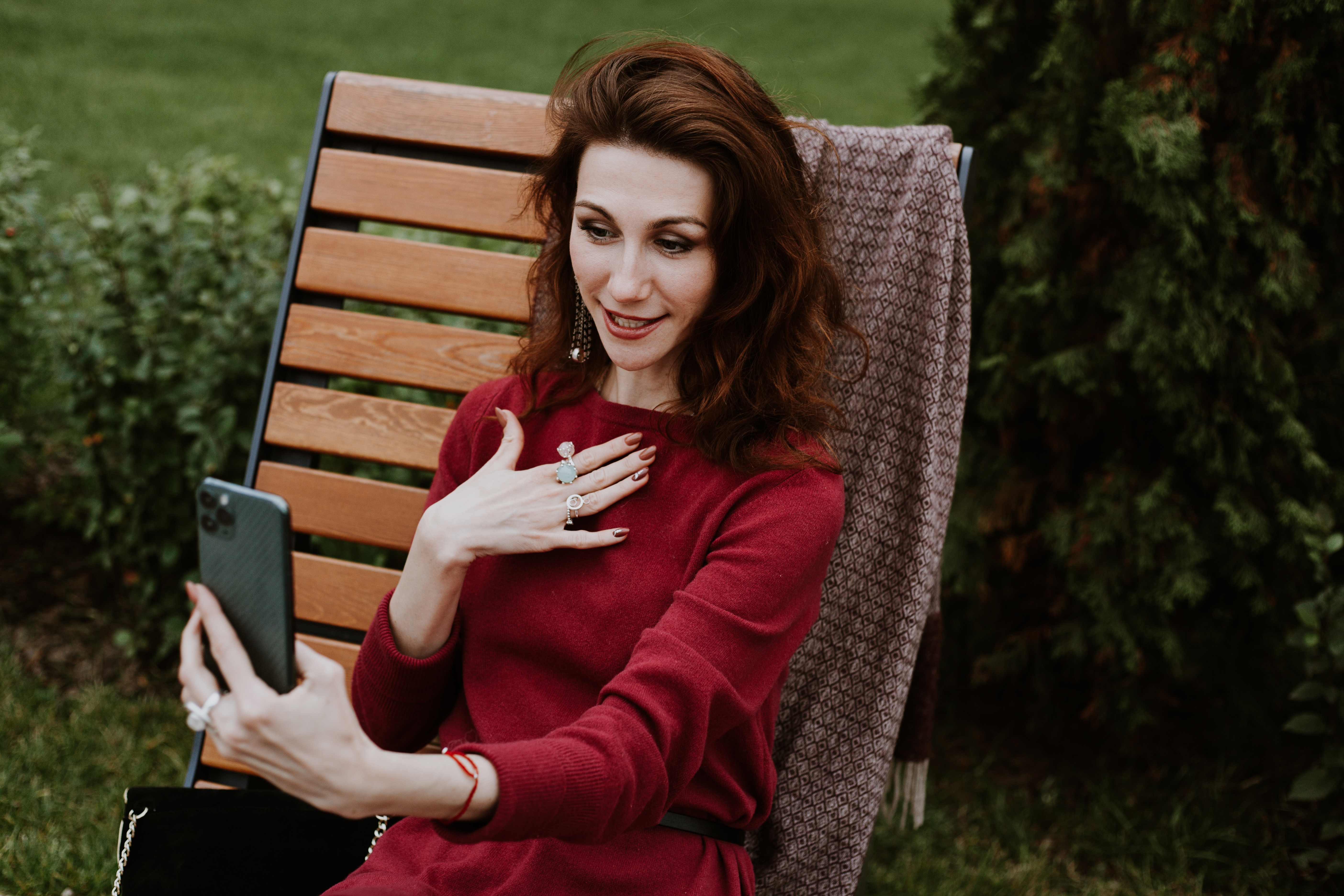 Why Influencer Campaigns?
Influencers became a popular strategy for a few reasons. They have built a large degree of trust with their followers so, when an influencer shows off a product they love, their followers know there's a good chance they will also love the product. For a piece of jewelry, maybe the influencer describes how well it's held up to everyday wear or a special feature that makes it practical for their life.
Influencer marketing campaigns are generally a more cost-efficient form of paid advertising, delivering higher ROIs than display ads. Not only does the earlier-mentioned trust factor in, but these posts are more likely to be seen than a regular ad, thanks to ad blockers and various social media algorithms and rules. Many users have also become blind to advertising as ads have taken over web pages and social feeds.
For example, at Halstead we often work with jewelry instructors who use our product in their tutorials. Melissa Muir often uses our settings and stones in her videos and Eva Sherman shares pieces she has made that feature our product such as wire.
How to Find an Influencer
Finding the right influencer for your jewelry business is going to take a bit of research. Be sure to think about the following when you're looking for influencers.
Your Brand
You want to find someone who embodies your brand already – your ideal customer if possible. If your brand targets stay at home moms looking for a minimalist jewelry design that's strong enough to withstand a toddler, look for influencers who fit that description. Although number of followers is important, don't base your search just on wanting someone with at least 20,000 followers. A stay-at-home mom influencer with 15,000 followers may have an audience that matches your customer more than a traveling with kids influencer with 25,000 followers.
Beware of the influencers that message you out of the blue. Some of these accounts may be legitimate influencers that are a fit for your jewelry brand, but many are also much smaller than they let on and looking for free product. If you don't think someone is a good match for your brand, don't be afraid to say no.
Try doing a Google or YouTube search for influencers. This is going to bring you a long list of people who may not actually be what you're looking for, so be sure to include a keyword like "blogger" in your search to find someone. Check your current followers or look at your competitor's social media to see if they work with influencers. On Instagram, try doing a search by hashtags or a search by topic on Tik Tok.
Think about any local influencers if you have a physical location. There may be someone well known in your area who could work with you.
Many influencers also work with agencies to connect with businesses. This may be an easy way to connect with someone if you're looking for a wider audience or don't have local influencers.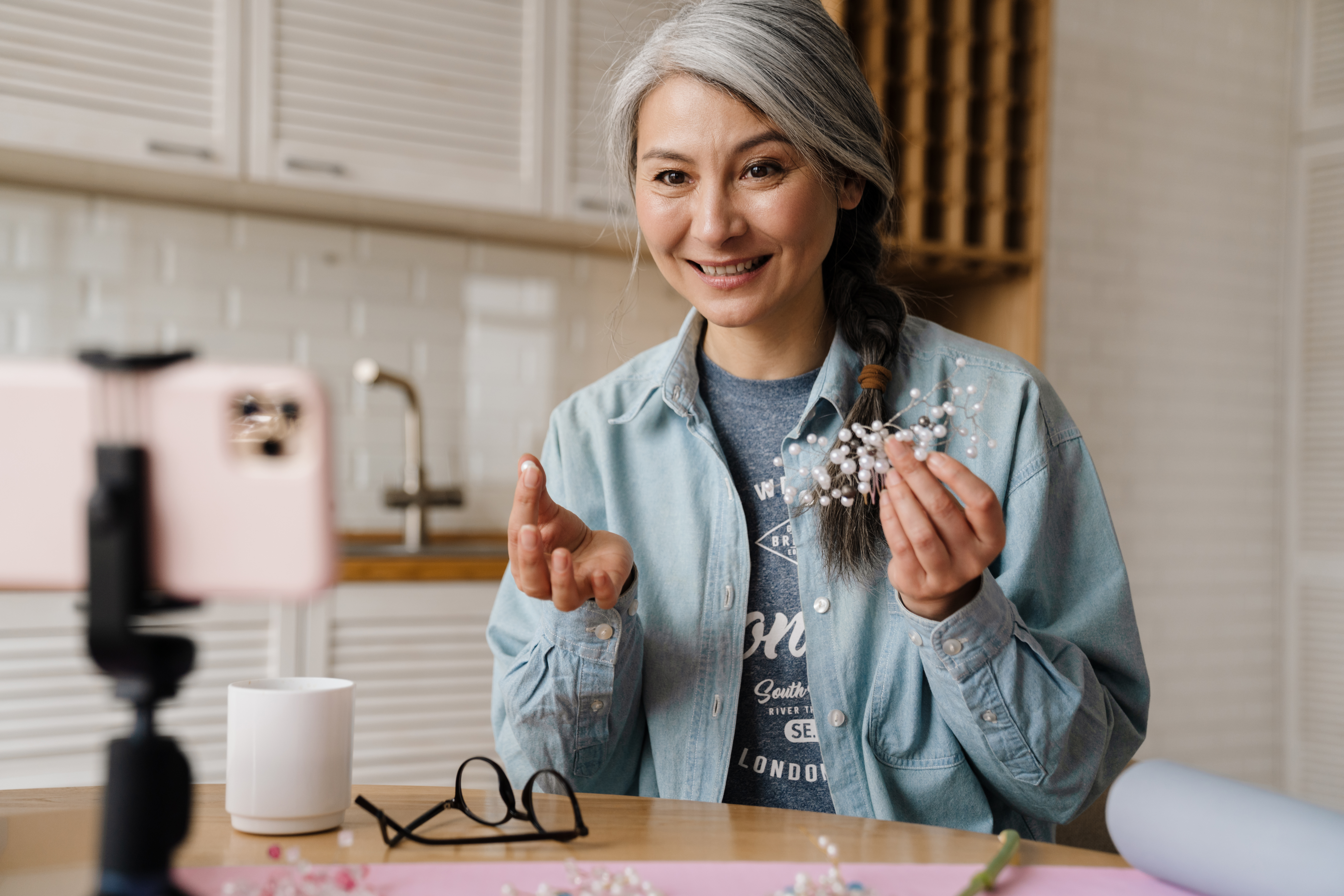 Platform
Some influencers may work exclusively on one app or they may have a presence on multiple. Tik Tok, Instagram, and Facebook are all very different social media platforms with different audiences, rules, and formats. An influencer should know what their preferred platform requires from them and what will work for their audience. Once you know which platform you want to focus on, try doing a search on that specific platform.
Your Budget
How much are you able to spend on an influencer? The average ranges from $10 for a nano influencer to over $10k for a mega influencer. Micro influencers charge, on average, up to $500 per post.
Also think about your time budget. Working with an influencer may require extra time or more management on your part. Make sure you're able to put in the time to work with someone.
Your Goals
Think about what you're hoping to get out of an influencer partnership and how you'll consider it a success. Are you looking for sales? Brand awareness? New followers? When success is based on more sales, the easiest way to track sales from an influencer is to offer an exclusive promo to their followers.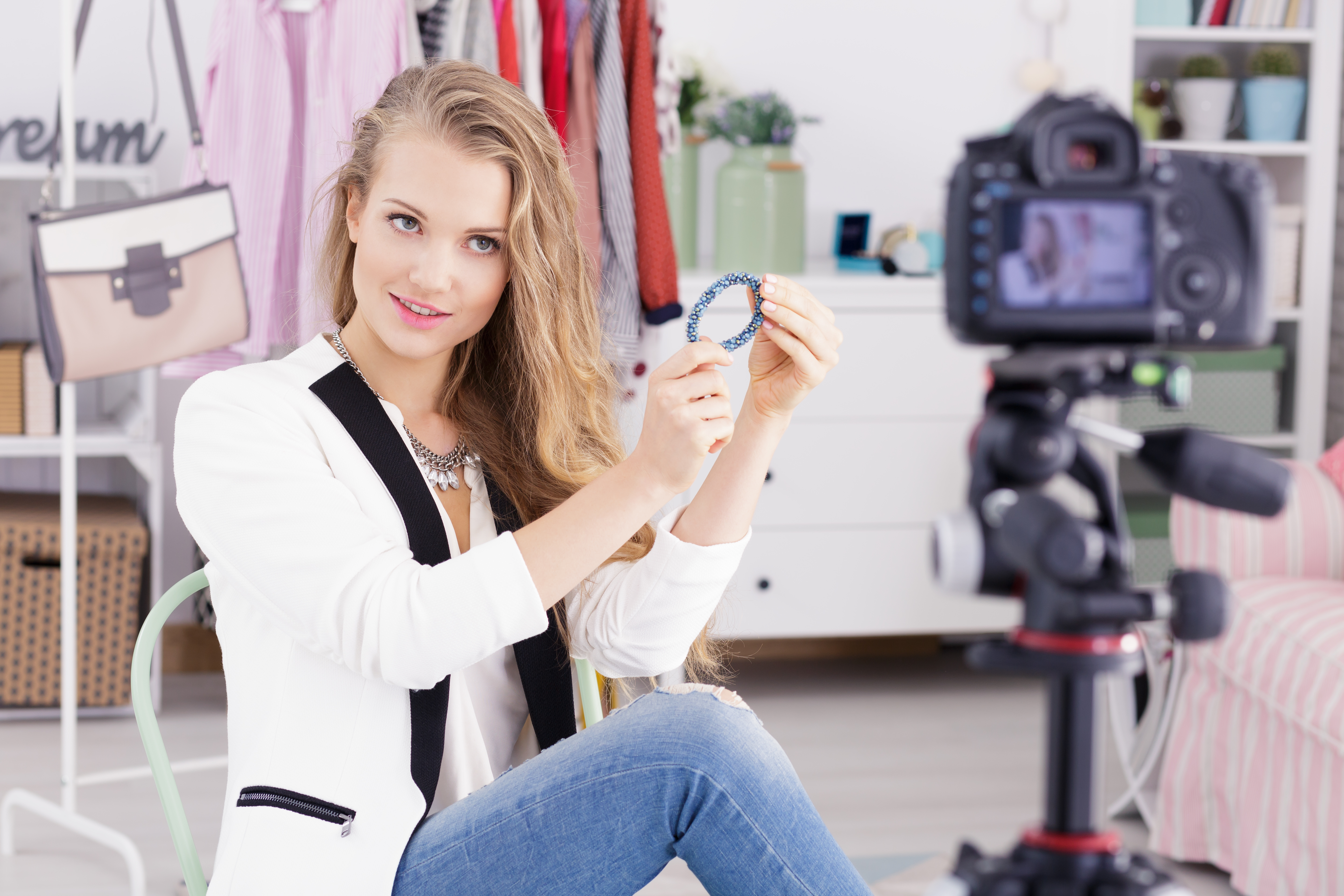 Tips for Using Influencers to Sell Jewelry
Give the influencer specific information or rules about presenting your product but understand that they know their audience best. For example, if they're presenting a gold-filled piece make sure they know the rules surrounding gold-filled and what they can and can't call it. But give them the space to be creative and present the piece to their audience in a way they think will work best. Ask for a draft to approve before posting if you want to make sure their post fits with your brand.
Make sure you check out their engagement rate. When you reach out to an influencer, they may give you the engagement rate of their posts, but also look at how much they engage with their audience. Do they post something then stick around in the comments?
There are a few different ways you can work with an influencer. A brand share post would be an awareness campaign to present your jewelry to a wider audience. With this campaign you might ask for a shout out to follow your page, check out your website, etc. This may not be the easiest campaign to track, but it is an easy way to get your brand out there. You might decided to run a promotional campaign. Give the influencer an exclusive code to share with their followers – maybe a percent-off discount, free shipping, or a free gift with purchase. Since everyone who uses this code will have reached you via this influencer, this is an easy way to track how well an influencer campaign is working.
If you decide to continue working with a specific influencer (I.e. the campaigns run well, you're getting a great ROI from them), consider trying a co-host campaign with them. When your new collection is ready to launch, try doing an exclusive first look with the influencer to launch it. If you're able to join them in a video or photo series, it's also a great way to introduce yourself to the influencer's audience who has helped your business.
Although influencer campaigns are often a successful tool for jewelry businesses, they need to be done properly. Many a celebrity have been caught copying and pasting a caption that says "Post this on Instagram" and come off as simply doing a promo for money, not because they actually like the product. Work with your influencer to find a product they feel good about promoting and give them knowledge about the piece, the material, or the process so their post will come off as genuine.
Resources for Influencer Marketing
Working with an influencer is often a smart, but complex, marketing strategy. If it's something you want to try, check out these resources.
https://influencermarketinghub.com/influencer-rates/
https://blog.hootsuite.com/influencer-marketing/
https://sproutsocial.com/insights/influencer-marketing/
https://influencermarketinghub.com/
---
Check out these other jewelry marketing tips:
Content Marketing
The Importance of Creating your Jewelry Brand