Now more than ever your jewelry brand needs to have a strong online presence. This usually means selling on more platforms than just your website. Whether it's through your social media pages or a marketplace like Etsy or Amazon, it can be tricky to keep track of everything. I reached out to a few jewelry artists to get some tips on how they maintain all of their platforms and sell jewelry online.
Gone are the days of when you could own a business and not have an online presence. The invention of smart phones put us all on the internet all the time and then the pandemic really sealed the deal with forcing all our businesses to sell jewelry online. We all know owning a small jewelry business means you wear so many hats and do everything from accounting to shipping, designing, selling and the list goes on. Now on top of all that having a strong and diverse online presence means selling on more than one platform. So how do you manage all of these platforms? I got some insight and tips from Aisha Formanski, Mary Karg and Rocky Pardo on what platforms are easiest to use, most profitable and how they keep track of inventory and sales.
Online Selling Platforms
There are so many places and ways to sell jewelry online. When deciding what platforms will work for you, first think about your time and how many you can realistically handle. Some may think the more places the better, but if you cannot maintain more than 2 or 3 do not spread yourself too thin. I think quality over quantity. Not only do you need to be updating listings, photos, etc; you also need time to respond to inquiries and engage with your potential customers.
Both Rocky and Mary have found great success selling directly through their social media pages. Rocky Pardo has her SquareSpace website linked to both her Instagram and Facebook pages so you can buy directly from her social sites. She finds that selling through her Instagram DMs has been the easiest way for her to connect with customers and has been her most profitable sales channel. Mary Karg created a Facebook group for her VIP customers. She has special events in her group where she sells her one of a kind pieces. This has been a very successful sales avenue for her.
All three of the jewelry artists have their own websites but all use different platforms. Aisha uses Shopify and is very happy with it. She has both a retail and wholesale site. She says Shopify retail "hands down is her most profitable site". Formanski also uses Shopify to keep track of all her inventory. She reconciles weekly for items she pulls for other sites. In addition to selling on her own website Aisha's brand Everthine Jewelry is on Etsy and offers wholesale on Faire and Abound. Rocky uses SquareSpace for her website and Mary uses Wix.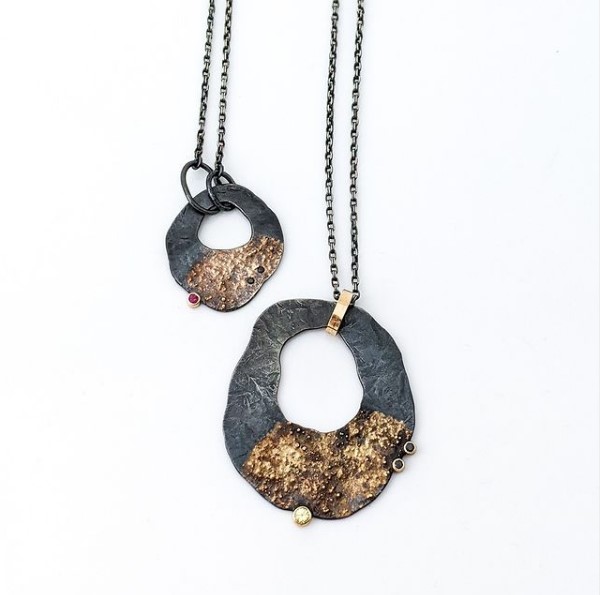 Stay Organized
When selling across multiple platforms you need to stay organized. When you sell jewelry online there is so much to keep track of. How will you manage your inventory? Your sales? Correspondence with customers? Try to keep all alerts, notifications and communication in one place. When creating your website, social pages and setting up shops on marketplaces use the same email. Within your email create folders to organize your emails by platform.
When selling directly through a FB group or in Instagram DMs this can be tricky. Rocky explained "I try to get people switched over to e-mail as much as possible so that the majority of my correspondence is in one place, especially if it becomes a more involved sale (custom work, size adjustments, etc.). FB messages are the easiest to lose, so I make a point to check those every morning. I've recently employed the use of a desk calendar. I make notes to follow up with so-and-so on whatever platform and that has helped tremendously."
Rocky and Mary both sell mostly on social media and create one of a kind pieces which makes tracking inventory very easy. If your collection has a lot of ready to wear pieces or you offer wholesale this can get very complicated. Aisha tracks all over her inventory through her Shopify website but has to manually update it on a weekly basis to account for her sales on other platforms.
Each platform has a way to track sales, fees and tax but you will still need to combine everything for your records. Accounting usually isn't a strong point for most creatives, but you need to be keeping track of your financials! Mary uses Square spreadsheets, but does not recommend Paypal's sheets. Rocky loves google spreadsheets but is also super lucky to have a computer programmer husband who created an app for her! Aisha admits this isn't her strength and has hired a bookkeeper and CPA. QuickBooks is also a very popular way for small jewelry businesses to keep track of their financials.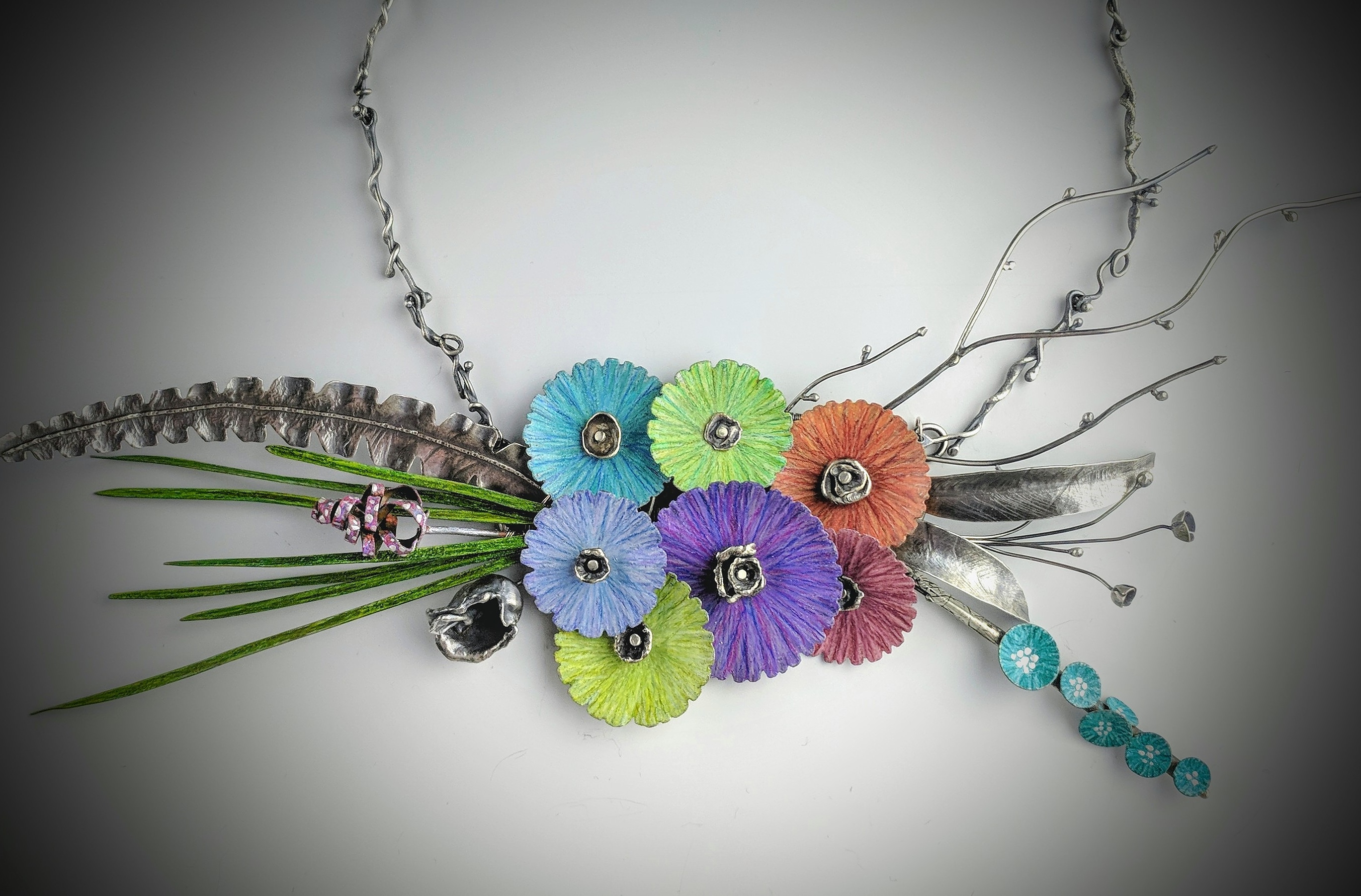 Be Consistent
Having the same terms, shipping fees and prices across all of your retail sales platforms is important. When you sell jewelry online it is very easy for someone to find all of your sites and compare. Consistency will not only make it easier for you to keep track of everything but it is also helps build trust with your customers. You never want a customer to see inconsistent pricing of your pieces.
Also, be consistent with your branding across all platforms. You want all of your online "shops" to have the same feel and look. Having people recognize your logo, jewelry and imagery is the first step in converting admirers into customers.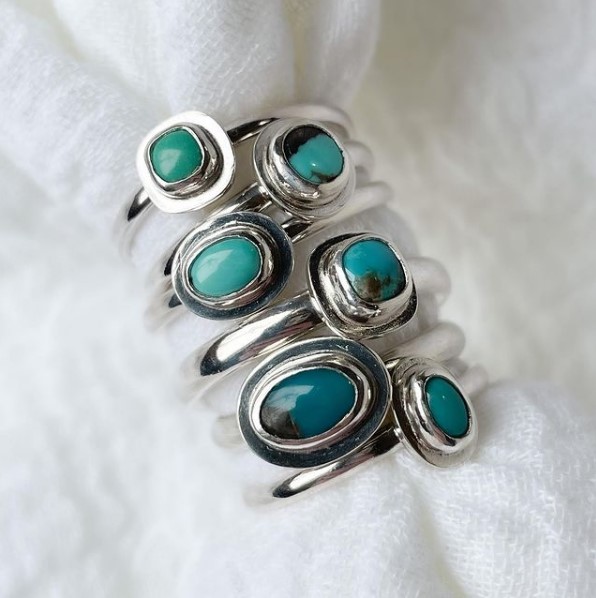 Pro Tips
Here are some final tips to help you be successful selling on multiple platforms. Aisha recommends to "save each sales channel to your 'bookmarks bar' on your web browser, and check them every day. It's simple, but it will help you stay connected to each platform." Being proactive and checking in on each platform daily will ensure you don't miss any correspondence with your customers.
I know a lot of creative people love hand written lists or like having a physical piece of paper or planner to stay organized. So this tip from Mary may be a great way to help track orders. "I'm old school, so I like my 2 part sales receipt books. Keep one copy with product in stackable trays until I do shipping."
Prior to 2020 Rocky hardly had an online presence since she was very successful selling in person at shows. She was nervous about the forced transition to sell jewelry online and found connecting on Instagram was easiest for her. Rocky explained "I've molded my online presence to be more like an experience in my booth than just online shopping. I feel less pressure to be constantly updating and sharing because I'm making connections with the people like I would have in person and I'm showing them the work. Less energy spent showing it to the whole void of the internet and showing it directly to my clients."
Everyone works differently and has preferences on how to manage their tasks. Finding the right way for you to manage multiple sales channels will take time and dedication. Having a multi-platform sales strategy is key in expanding your reach and growing your business. Remember quality over quantity. So be realistic with your time and create platforms that truly represent your brand.
Thank you to these wonderful jewelry business owners for sharing their experiences with me!
Aisha Formanski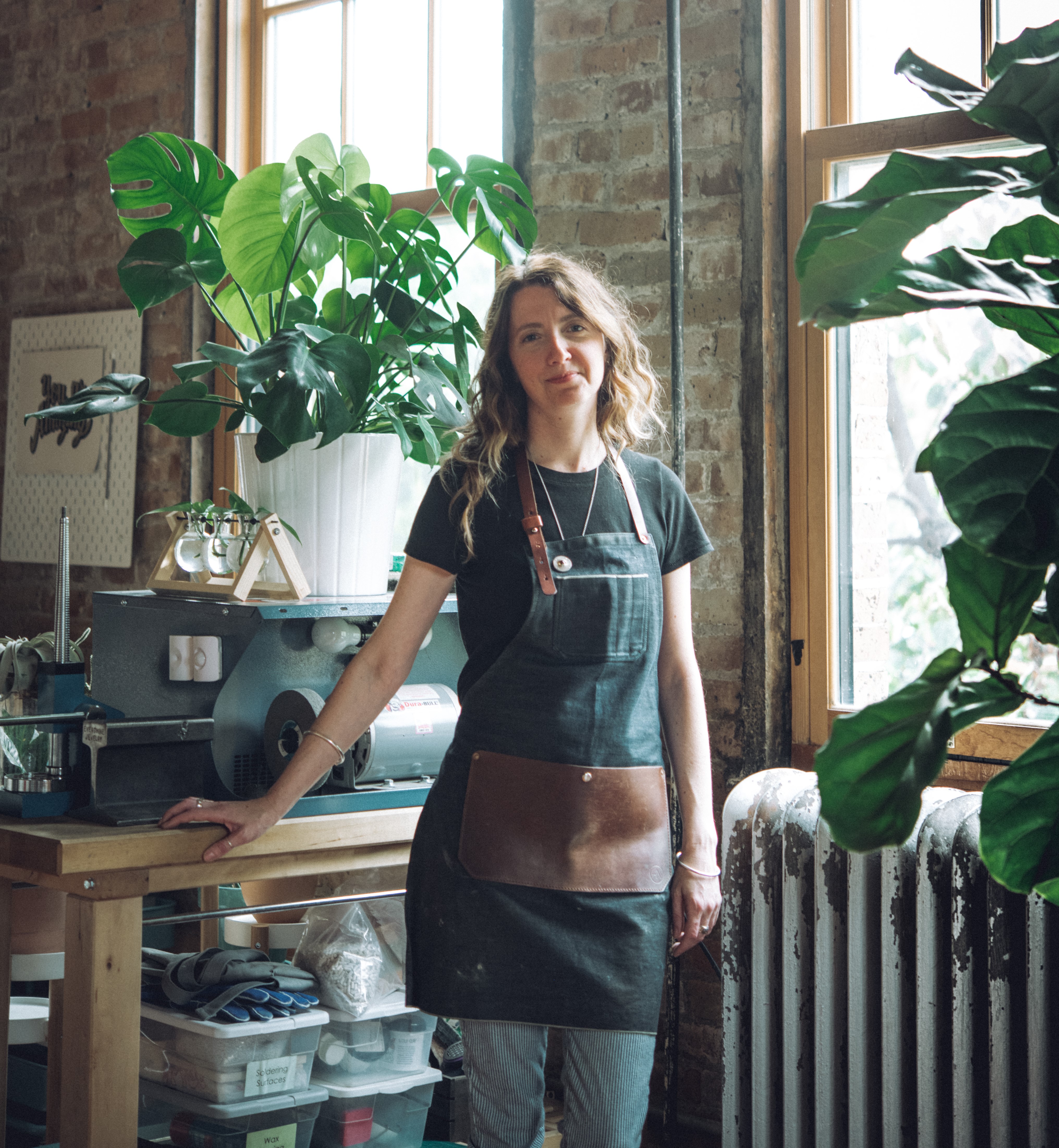 Mary Karg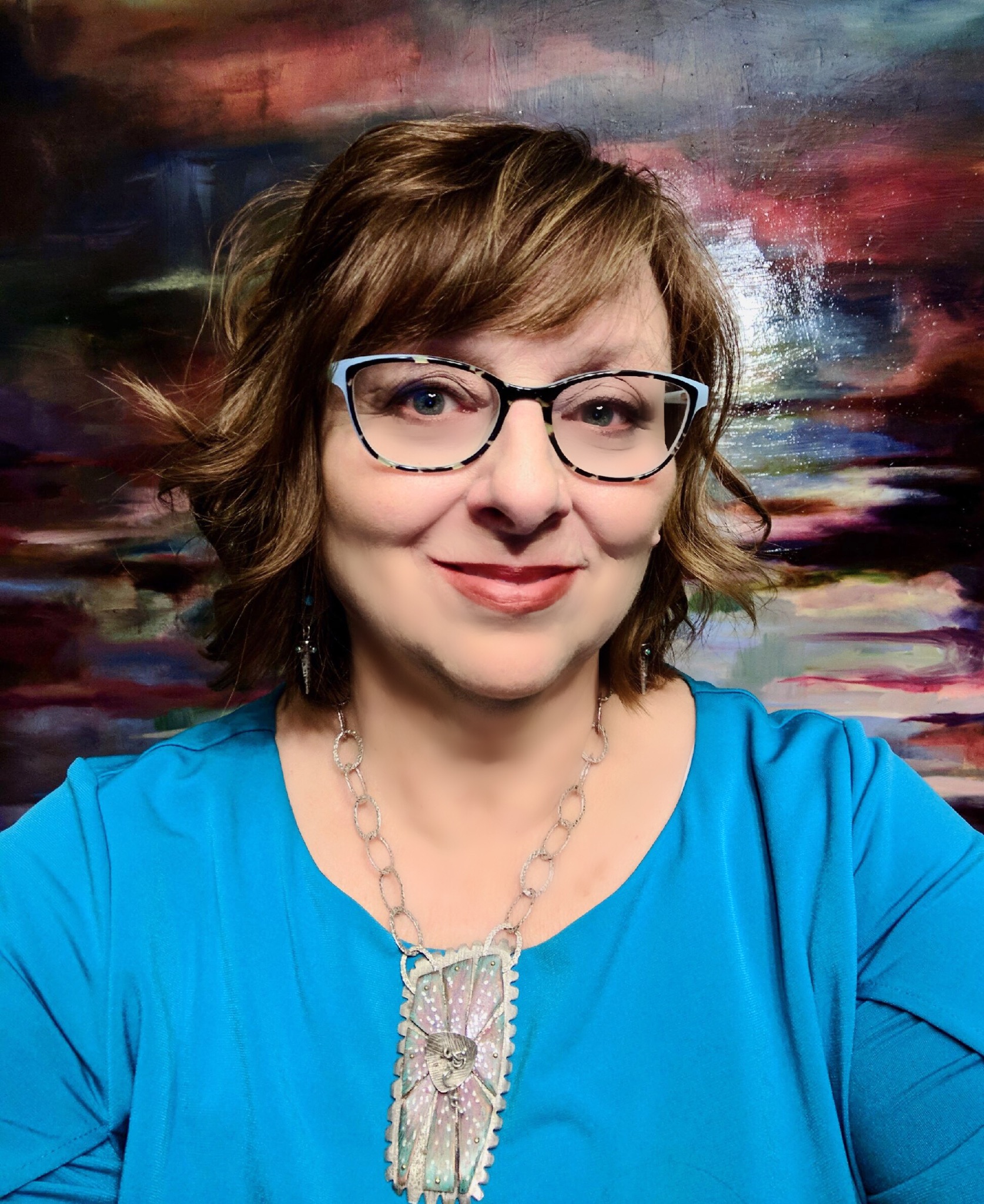 FB Group: Mary Karg Designs: Repeat Offenders VIPs
IG: @maryhkarg
Rocky Pardo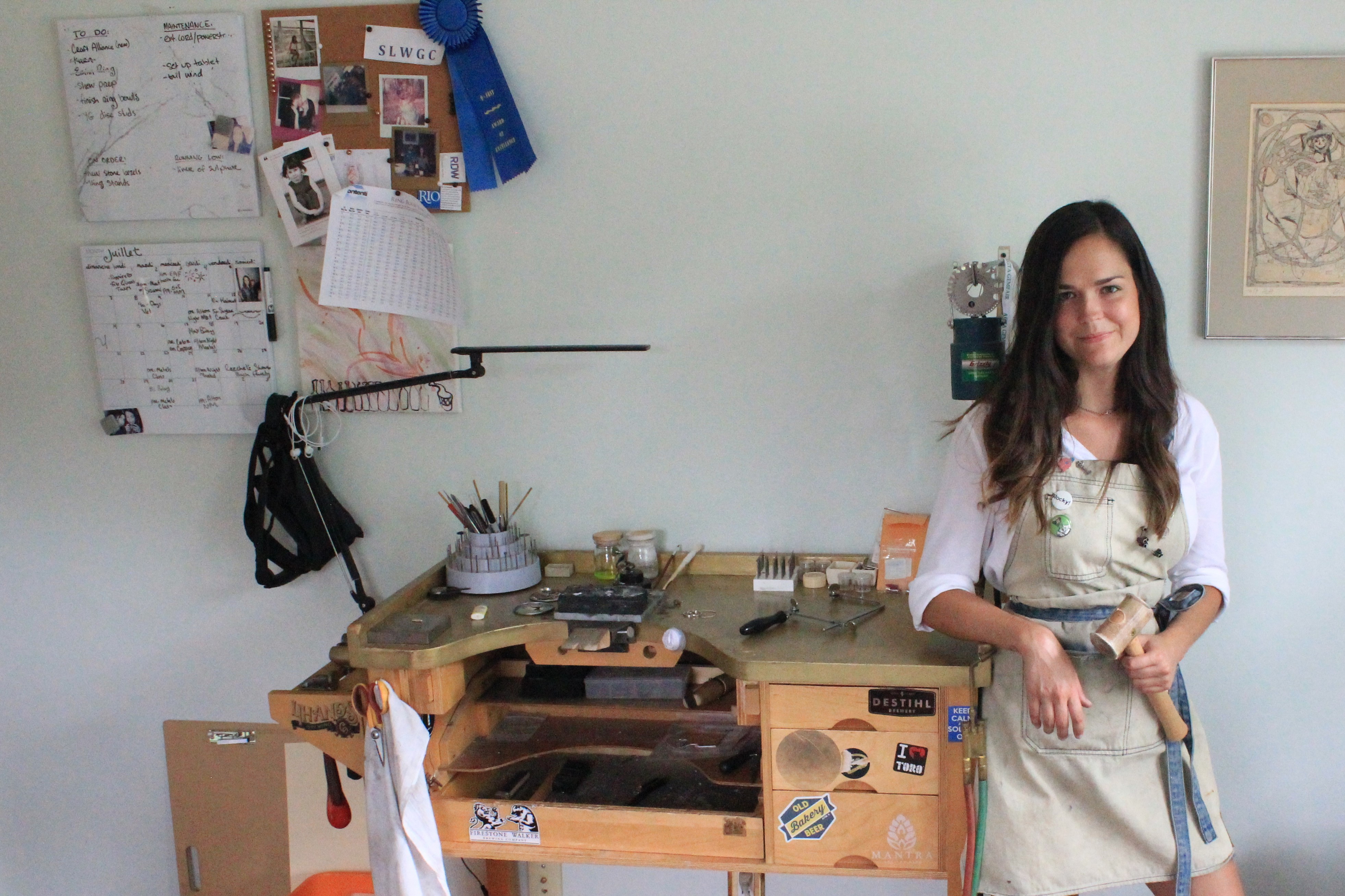 IG @rockypardo
You may also be interested in these articles: