We asked Brenda Schweder, Halstead Preferred Teacher, and inventor of Now That's a Jig!, to collaborate with us on this multistrand design. First, we selected a variety of sterling silver footage jewelry chain and sent it to her. Then, she assembled it into this dramatic statement necklace with her own custom clasp. Here's what Brenda had to say about her creation: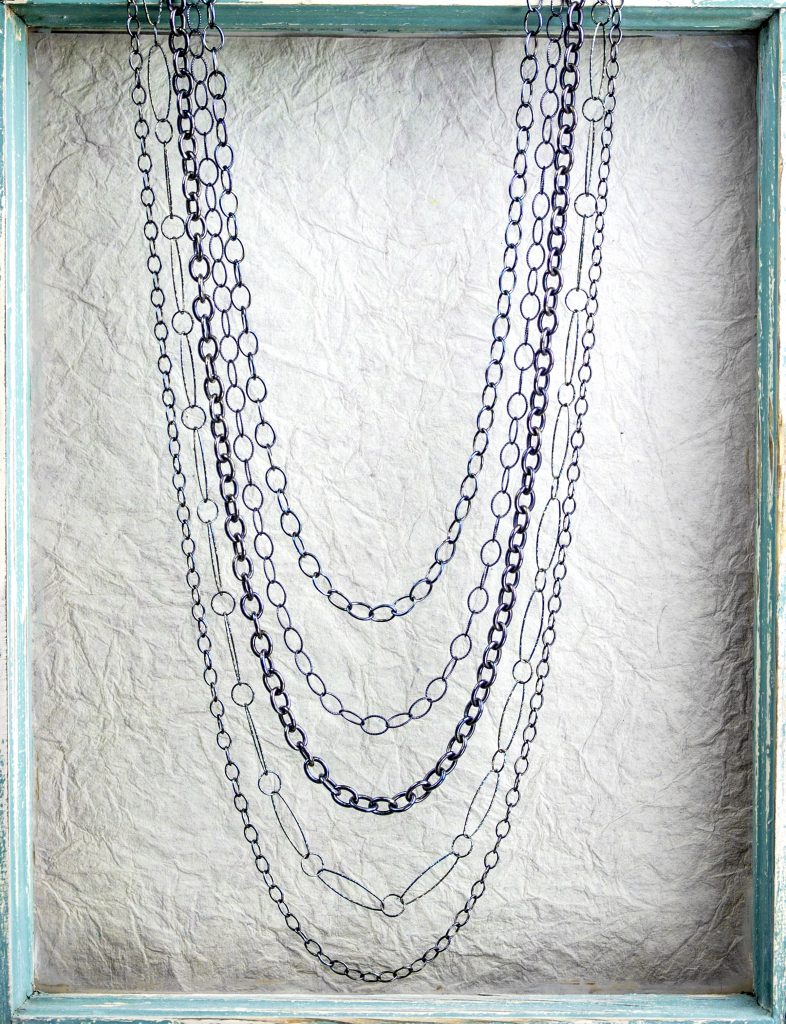 "Here's an easy way to get a lot of impact from a simple, but fabulous jewelry chain necklace idea where the clasp is key! Grab a handful of fabulous Halstead chain and wrangle the ConnectorClasp on the Now That's a Jig!. The ConnectorClasp can be created with as many loops as strands you want to feature, but obviously we opted for more and this clasp design can handle a bunch! Then, simply line up the chain lengths in a pleasing top-to-bottom order and cut them one longer than the other. (I used a dress form to pre-pin the chain to check the lengths before making final cuts.) And since my thang is dark annealed steel wire, I also patinaed the sterling with liver of sulfur so the whole design blended aesthetically."
We think using wire to create custom components is a great idea! And, we love the way Brenda combines wire with chain in such a naturally complementary way. The patina really brings the whole thing together. We'd love to see what you're making. #HalsteadMakers on Instagram so we can share your creations.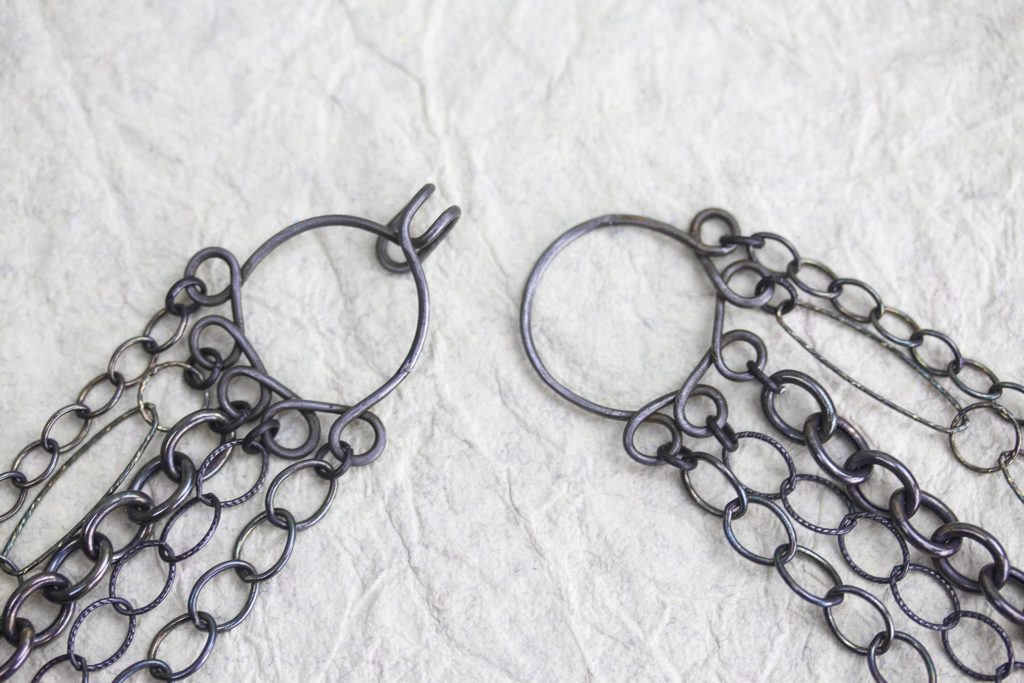 About Brenda
Brenda Schweder is a jewelry designer and inventor. Her tool Now That's a Jig! presents endless design possibilities - see how she used it to create a wire cuff bracelet. The ConnectorClasp she made for this article is available as a pattern for Now, That's a Jig! on www.BrendaSchweder.Etsy.com.
---
Explore other chain jewelry making ideas in these Halstead articles:
3 Types of Necklace Chain Extenders
Types of Jewelry Chain Link Styles