Learn how to finish the ends of ribbons and cords so you can easily attach jewelry clasps. Textiles and leather are great alternatives to chain for the hot holiday pendant necklace trend!
We get a lot of questions about how to use jewelry findings to finish the ends of ribbons or cords or how-to add jewelry clasps and closures. Here we explain two easy options for finishing the ends of textile materials or leather so you can make necklaces or bracelets.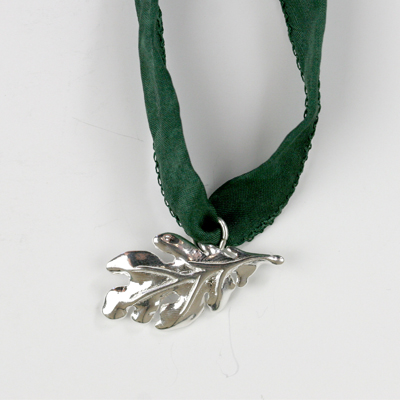 Finishing with Wire Wrapping
Wire wrapped ends are ideal for irregularly shaped textile materials. Securely wrapped ends should be tight and neat for the best result.
1.Cut end of ribbon or fabric with sharp scissors to make a squared-off end without fraying or loose strands. Iron the ribbon if you want it perfectly flat.
2. Fold ribbon through a medium closed jump ring with plenty of tail. Dab glue between ribbons.
3. Wire wrap around the ribbon at the base of the jump ring using 21ga or 22ga jewelry wire. Wrap tightly with at least 4-5 coils as shown below.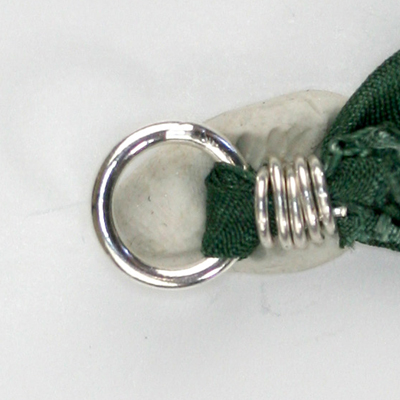 4. Trim excess wire and ribbon. Dab more jewelers glue between ribbons and under the wire if you wish. Wipe away any excess.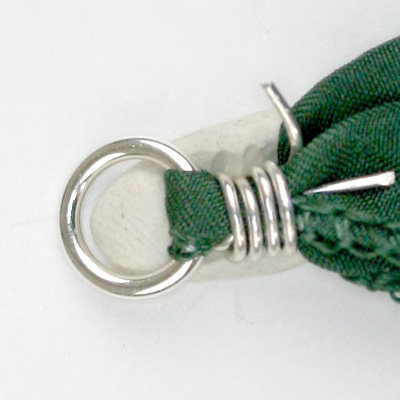 Finishing with Crimp Ends
Another option for silk or leather cords is the crimp end. Crimp ends are quick and easy but a tight fit is essential. Ends that are loose will work their way free even if you glue them in place.
1. Cut cord end with sharp scissors to make a blunt end without any fraying.
2. Dab jewelers glue inside a crimp end.
3. Insert the cord into the crimp.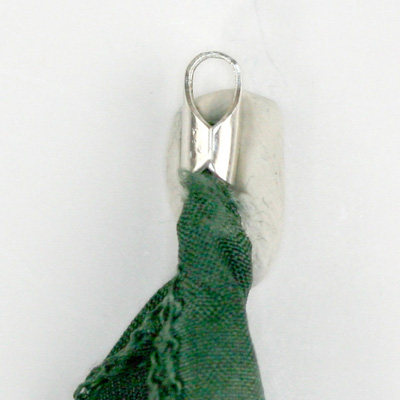 4. Crimp tightly with pliers. Wipe away any excess glue.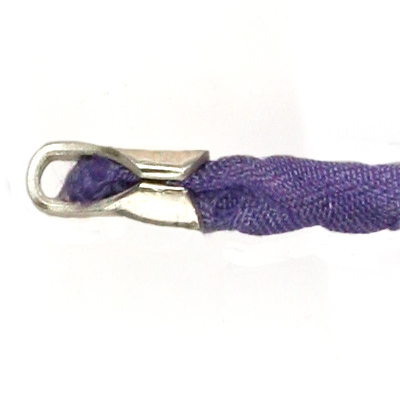 Either of these techniques will leave end loops for easy clasp attachment. Adding unique materials to your jewelry is a great way to increase your style options for customers while adding more color to your jewelry line.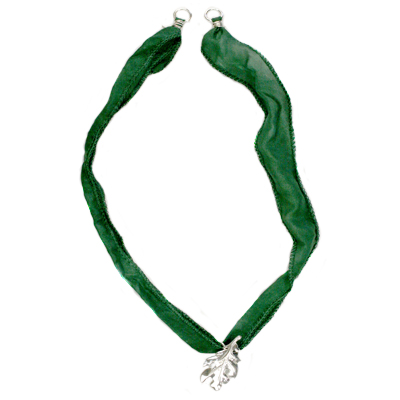 ---
Watch the video!
Watch this video to see how to add end caps to cords.
Halstead is one of North America's leading distributors of jewelry supplies. The firm is celebrating its 46th anniversary this year. Halstead specializes in wholesale findings, chain, and metals for jewelry artists.
Got questions? Email our studio coordinator Erica Stice at studio@halsteadbead.com. We'd love to hear from you. Sorry, studio support is not available by phone. Emails only, please.
---
Check out even more great articles:
Two Ways To Create Sterling Silver Tassels
Get Creative With Pre-Made Jewelry Components!