There are a lot of options for selling your jewelry online. Read on to learn the benefits of having your own website and which e-commerce platforms are popular. Make sure to find the right website platform for your jewelry business.
What is e-commerce?
E-commerce covers any digital transaction for a product or service. Sounds easy right? If only it could be. Platforms such as Etsy and Amazon Homemade have made it easier for makers to sell their items digitally to a much wider audience. But without having your own website, you're missing out on opportunities to grow your business and connect with your customers.
Why have a website (even if you have Etsy)?
Even if you're comfortable selling on a platform such as Etsy or Amazon Homemade, it would still be a wise business decision to have a website of your own. Having your own website gives you far more control over your e-commerce sales and digital branding. Your website allows you to design from the ground up with photos, text, and graphics/logos. You can also fully brand your website with colors and fonts. You can also control what, if any, advertisements are allowed on your site.
A fully branded website is also much easier for customers to recognize and share for referrals! When asked where someone bought a piece of jewelry, they may say "a shop on Etsy". Even if they pass on the name of your shop, their friend may get distracted by other competitors on Etsy. If someone purchases from your website, they'll easily be able to remember your business and give it to a friend to directly look up.
Generally speaking, a website is also more cost-effective than a platform that charges fees per purchase and/or listing. The initial setup cost of a website can be a turn-off compared to the free-to-setup shops, but the monthly maintenance fees of a website are often much less than the purchase fees. E-commerce platforms, such as Shopify, have made building your own website as simple as drag and drop templates. If you choose to have a professional web designer build your website, the setup costs will depend on what the designer charges but are generally going to be higher.
Most importantly though, you never want to sell your jewelry on a single platform. What happens if a platform's fees or policies change? What happens if they change algorithms and stop showing your products? You have to deal with it if it's your only option. Some shops get shut down for inadvertently going against certain policies. What then? Something can always go wrong in the digital world, so it helps to have backups for your loyal customers. Etsy and Amazon Handmade are great options to find new customers – but there's also quite a bit of competition on there. You may even occasionally find an advertisement for a competitor on your own shop.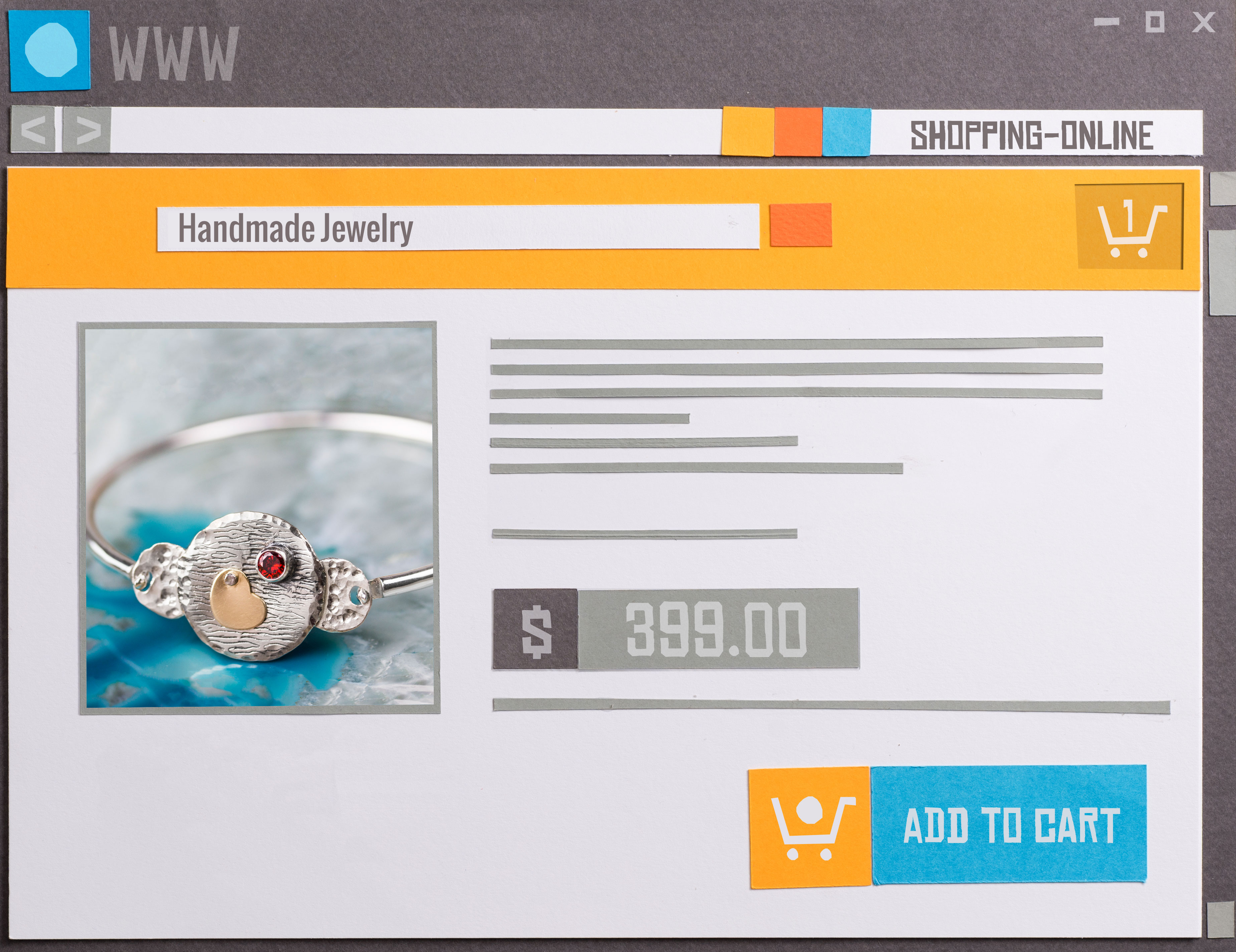 What are the website platform options?
With the rise of the importance of having a website, you have a wide range of options to easily build your own jewelry e-commerce site. *Note: The pricing for each platform is subject to change without notice. We will try to keep this updated, but the prices listed may not be current.
Squarespace
Squarespace is easily one of the most popular website building platforms for jewelry makers and other e-commerce businesses. Their platform features easy-to-customize templates, password protection options, search options for your site, and an app to help you keep your website up to date. Their e-commerce features include merchandising and categorizing options, inventory and order management, the ability to give discounts and sell gift cards and so much more. They also offer custom domains, email and social media marketing integrations, and analytics to help you find what works. See all of their features at https://www.squarespace.com/ecommerce-website
For an e-commerce website, pricing starts at $26 per month for Basic and goes up to $40 per month for Advanced features. There are cheaper options, however they don't come with most of the e-commerce abilities. They also have a 14-day free trial to allow you to test their builder and see if it's right for you. You're able to preview each template before choosing it and pick the goals for your site, where they'll give recommendations for templates.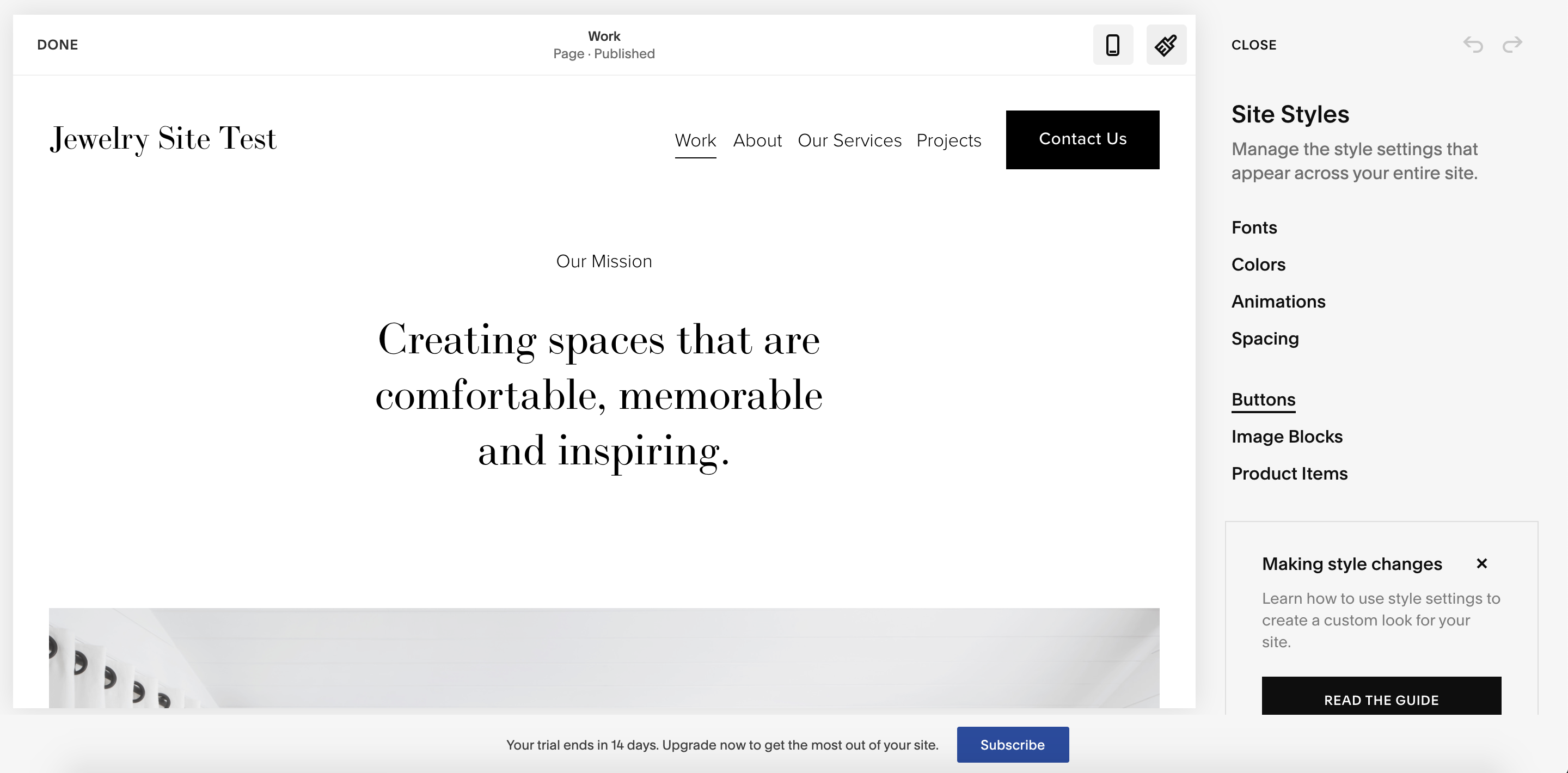 Shopify
Shopify is also one of the most popular website building platforms. They give you access to more than 70 templates that are easily customizable, a custom domain, and easy mobile shopping features. Use their app to easily manage your store and connect your website with fulfillment locations, such as Amazon. Their sites feature unlimited product support, product organization, and social media integration. You'll also have access to a suite of analytics, a mobile app, and web hosting services. See all of their features at https://www.shopify.com/online
Since Shopify is dedicated to e-commerce, their plans all include the basics needed for online shopping. The basic plan starts at $29 per month while their full platform starts at $79 per month. Shopify also offers a 14-day free trial to allow you to test their platform and templates.
Wix
Wix is perhaps best known for being an easy, simple, basic website builder. But they do have e-commerce options! Wix also offers easy to customize templates that are drag and drop. They offer secure online payments, unlimited product listings, abandoned cart recovery, and integrations with social media and review sites. See all of their features at https://www.wix.com/ecommerce/website
Start building for free with Wix, then you can upgrade to one of their business plans: Basic for $23 per month, Unlimited for $27 per month, and Advanced for $49 per month.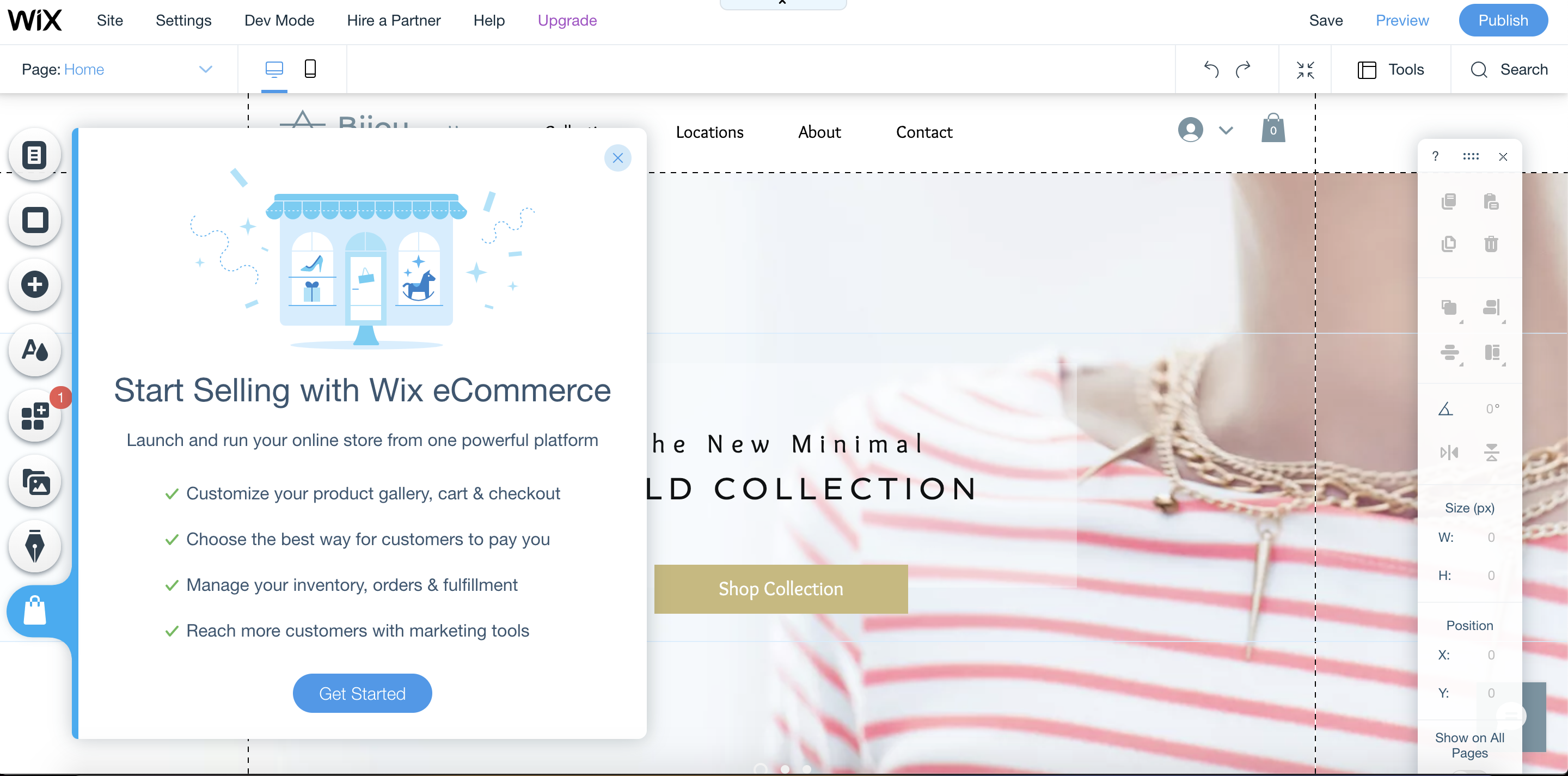 Weebly
Weebly offers e-commerce plans powered by Square. Their features include a free domain and SSL security, shipping label options, payments through PayPal, abandoned cart emails, and insights to help grow your business. As with the others, the templates are easily customizable and you can make edits to your site from their app. Check out all of their features at https://www.weebly.com/features/ecommerce-website
You can start the most basic of websites for free or $6 per month with Weebly. However, you'll want to select either their professional plan for $12 per month or their Performance plan for $26 per month. The Performance plan is going to give you all of the best e-commerce tools.
Other options to build your own website
Although these are the 4 most popular e-commerce website building platforms for jewelers, there are other options as well. Wordpress integrates with WooCommerce to create a highly customizable e-commerce site for businesses from small to large. They also have a library of other free and paid integrations for your site. However, WooCommerce isn't always beginner friendly so may not be as easy to learn and customize. Big Cartel is also a popular option for jewelers since it's designed for artists. It has all the basic features you need to create an e-commerce site, but it doesn't go much beyond basic. You can only do limited customization and branding. The pricing is also based on number of products you list. Big Commerce is also a highly customizable option, but is again not always beginner friendly. They do have options to help create wholesale website options though!
Depending on where your business is at and how large of a scale you might need, another option is to hire a website designer to create a fully custom website. However, this is going to likely be your most expensive option and may require the most work.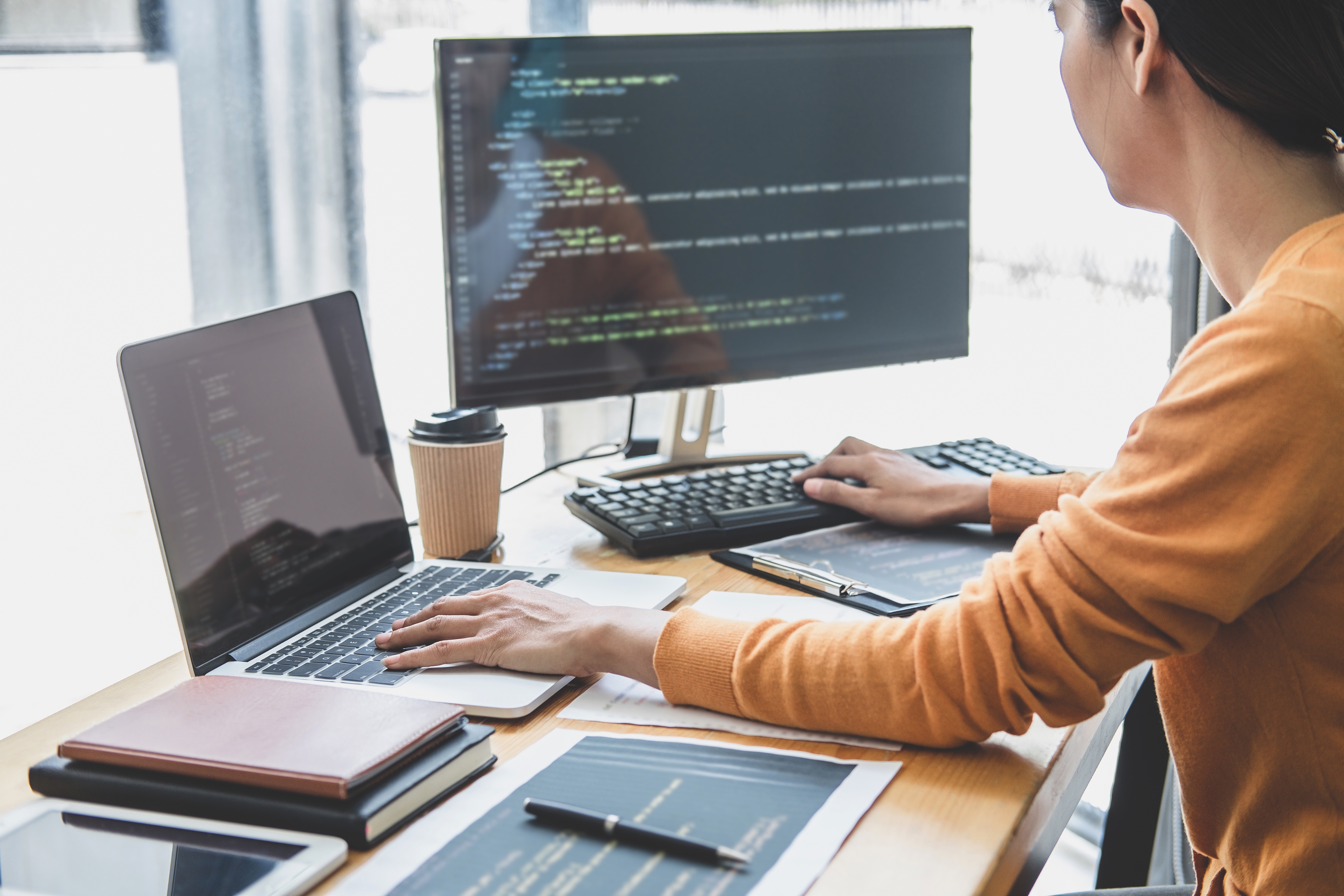 Which website platform is right for you?
There will never be a one-size-fits-all solution to building a website. Every jewelry business will have different e-commerce needs, but here are some of the most important things you'll need to consider.
Payments – You'll want to make sure all online payments are secure with an SSL Certificate. Some platforms give this to you, others you have to purchase yourself. Check if your platform has payments integrated or if you'll need your own solution. If you already have a payment solution, will it integrate with the platform?
Marketing – Think about what marketing options the platform has. Capturing abandoned carts is always a helpful marketing tactic. Does the platform have an email integration or can you integrate another solution? You should also think about what SEO resources the platform has. Having good SEO on your site is the best free marketing tactic!
Shipping – What shipping ability does the platform have and what do you think you'll need? Some have shipping solutions integrated while others may have you find your own.
Future goals – You don't want to overbuild a website now, but you also don't want to have to rebuild a website too soon. Think about where your business is at now and where you hope for it to go. Will your chosen platform grow with you?
Wholesale – Does your business do wholesale? Some platforms have solutions for wholesale and B2B sellers. Think about if you would like to have the ability to sell wholesale directly on your website.
Website hosting – Most of the drag and drop templated websites host your site on their servers. However, if you decide to go a more custom route you may have to figure out hosting your website on your own server or renting space on another. The same with creating a custom domain. Does your chosen platform allow you to create a custom domain or do you need to figure out buying your own?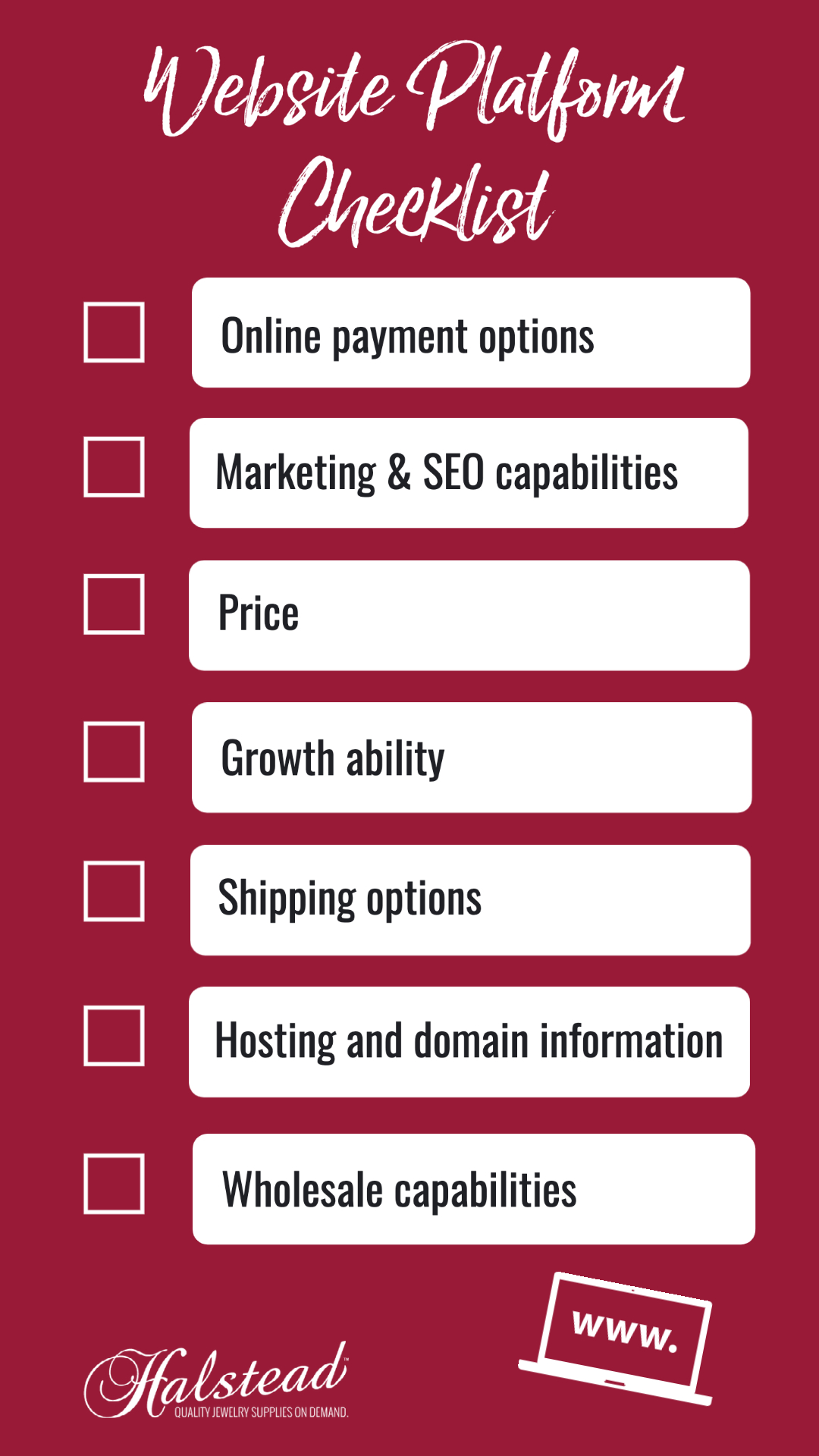 Read more about selling your jewelry online:
Sell your Jewelry on Multiple Online Platforms