2015 Halstead Grant Winner
Congratulations to Samantha Skelton, artist and owner of Samantha Skelton Jewelry Design based in Fairview, Pennsylvania for her design excellence and business strategy acumen. The 10th annual Halstead Grant includes $5,000 in cash, $1,000 in jewelry supplies, press assistance from Halstead Bead and industry exposure.
Samantha studied fine art in undergraduate at Edinboro University and earned an MFA with a focus on metalsmithing from Miami University in 2013. Her business includes custom jewelry, wholesale and gallery consignment, in addition to art fairs and online sales.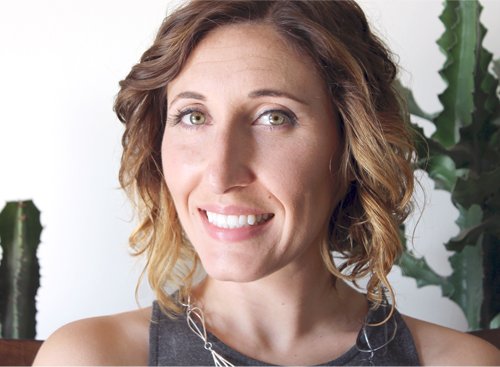 Samantha says, "I have worked so hard to grow my jewelry design company and being recognized as the 2015 Halstead Grant winner is such an honor. I'm beyond excited! Prior to the application process, I had been working towards small goals. But, being able to see a big picture has really helped me take the next steps forward."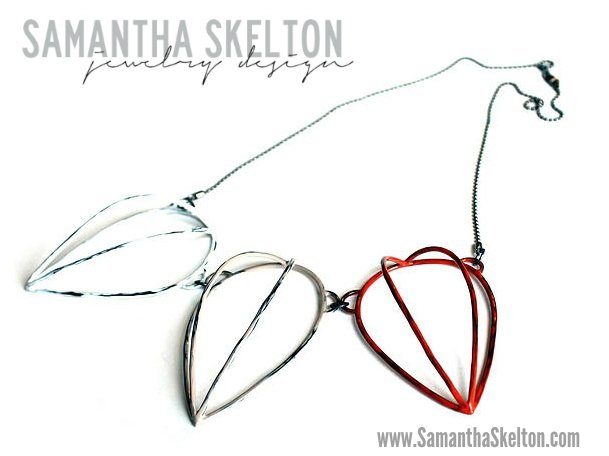 Samantha's jewelry designs are heavily influenced by her training as a metal sculpture artist. She says, "The sculptures I created had an industrial aesthetic and a sense of balance and symmetry, all hand-forged and kinetic. Alongside my sculptures, I found myself making smaller sculptural jewelry, almost as a sketch for larger pieces. It allowed me to play with form in a much faster and more direct way."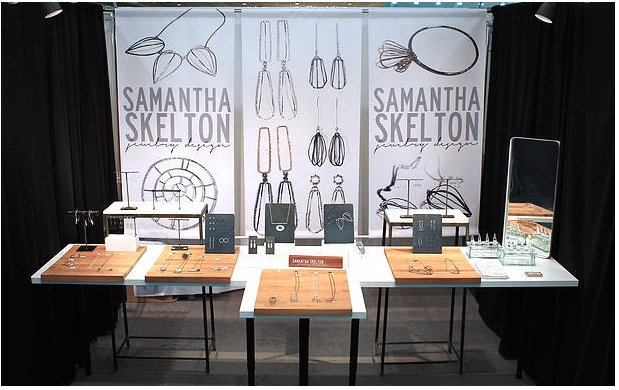 2015 Finalists
There was an impressive field of entries for this year's competition. 10 Finalists will also receive cash prizes from Halstead, along with recognition in industry publications. Each group is in alphabetical order:
Top 5
Top 10
About the Halstead Grant
The Halstead Grant competition began in 2006 to inspire the pursuit of excellence in design and business practices in the jewelry arts community. Halstead President Hilary Halstead Scott says, "The health of the jewelry industry depends on the continuous flow of new talent and design creativity. The Grant has helped many talented jewelry artists gain a foothold in this challenging field."
Applicants must submit a design portfolio in addition to elements of a successful business plan including marketing strategy, production capacity and financial analysis. Past Halstead Grant Winners include well-known brands such as Cowboy's Sweetheart and Ananda Khalsa.
Halstead's mission is to support jewelry entrepreneurs with quality jewelry supplies and great service. The company was founded 40 years ago and is now managed by the second generation of the Halstead family. Visit Halsteadbead.com to learn more, connect on social media and see videos of the team in action.
Learn about the 2015 finalists of the Halstead Grant.
Subscribe for more tips and news and to learn more about the Halstead Grant.
Meet the 2014 winner of the Halstead Grant, Erica Bello.